How to prepare furniture for storage
People get storage units for their furniture all the time. Some do it because they're moving away, and some just don't have enough space anymore in their homes. Everyone needs to prepare furniture for storage. Whatever the reason, there are plenty of self storage Seattle companies that will satisfy your needs. While there are some things you need to do, the process itself is pretty straightforward. With a bit of preparation, which is mostly research, you'll be ready to rent out a unit in no time. However, there are some different types that will be available to you, but that's easy, too. As a general rule of thumb, you probably will not need the extra fancy ones, such as climate-controlled storage units. But if that's something you'd prefer, definitely know that there's such an option out there.
Choosing the correct unit
As said, there are plenty of different options when choosing a unit. For example, the most important metric is the unit's size. This one can be tricky to get around. Generally, you'll want to measure your furniture and see how it'd fit in a specific unit. That can also be tricky since you can potentially stack things on top of each other. When doing that, make sure they will not get damaged over time due to their weight.
But, in the beginning, the most important thing is to measure the size of all of your furniture pieces, and then find a unit based on that. A good unit will also have some space in between, but that's not a must-have if you can't afford it. The bigger the unit, the more expensive it is. So keep that in mind.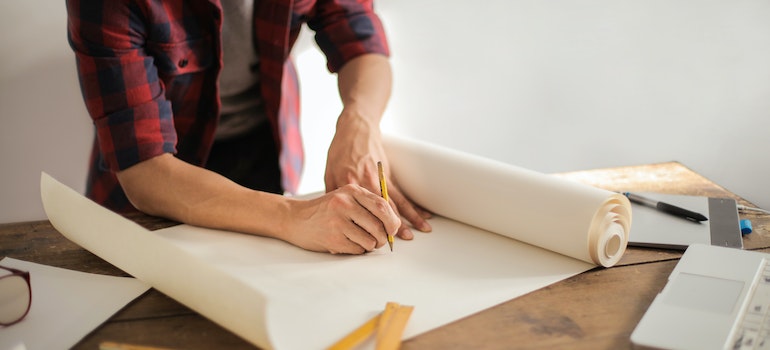 What to do and how to prepare furniture for storage
After you've chosen the unit, it's time to prepare your actual furniture for storage. You need to clean it thoroughly and dry it afterward. Also, any potential food crumbs need to get removed. Treat your furniture for whatever you think could've happened to it – for example, for pests. Doing things like this is important in order to store it for long-term storage. You can either clean your furniture by yourself or get someone else to do it, by hiring door to door storage Seattle companies.
Some people recommend using normal soap and water to scrub it a little. Just make sure you dry everything completely afterward. It's a similar thing with any metal, you need to clean it and make sure there's no oxidation present. As a rule of thumb, you want to get your furniture as close to when they were brand new as possible before storing them.
Disassemble your items to get more space
Lots of the newer furniture pieces can actually get disassembled, so use that to your advantage. The smaller you can make it, the better. That way, you'll be able to use more space in the unit, which means paying less money down the road. For example, if you're searching for Newcastle self storage options, then first see if you can disassemble your items and check their sizes only then. Afterward, check the unit's sizes.
Another thing you can do is put certain pieces into other furniture. For example, there's usually lots of space underneath a couch. Perhaps you can put foldable chairs in there, as long as they're not heavy enough to damage the couch itself.
You should also use this opportunity to clean your furniture even more. Clean each individual disassembled piece to make sure you're getting all the dirt out. This is especially true if you have any metal pieces that could've been oxidated. If you're not sure how to do this correctly, consult any professionals in your area. Another thing that people often search for is 'portable storage containers for rent near me'. Before putting your furniture in a storage pod and preparing it for long-term storage, make sure everything is dry, disassembled, cleaned, and ready to go beforehand.
Raise your furniture off the floor or line the storage floor
You definitely don't want to have your furniture directly lying on the floor without any additional protection. You need to find a way to raise it off the floor, or alternatively to line the floor of the unit itself with something. For example, you can use some wooden palettes, or even make your own, to put something in between the unit floor and your items.
If you have any leftover carpets or fabric, use them to provide an additional layer of protection to your items. Depending on the storage unit, they may already have such things that you can use. You need to ask about these kinds of things beforehand when you're consulting with a specific storage company and thinking about whether or not to hire them.
Preparing your business furniture and equipment for storage
A lot of people actually rent storage units for their business equipment and furniture. There is either a lot less furniture involved, or just similar types of the same kind, for example, lots of office chairs. The idea behind this is similar as before:
Disassemble as much as you can, this is especially possible with lots of business furniture so make sure you do it correctly.
Prepare furniture for storage by cleaning and drying all the items as much as possible, especially things that can get dirt in them that's not so obvious.
Check what unit size you're going to need, and book something based on that. Line the floor or raise your furniture up with something.
Enjoy the benefits of storage solutions
As you can see, the same logic applies everywhere if you want to prepare furniture for storage. The only difference is that you probably won't have such a variety of items, and you'll be able to stack them more easily onto each other or find other ways to get more space. That's why your business storage Seattle options can potentially cost less than hiring a normal storage unit for normal purposes.