How to recognize fake reviews for storage companies
The Internet is ever a good source of information. But, it's also overflowing with fake reviews. These look like faux fur, but they aren't really what they appear to be. This is a concern for all of us as consumers. False feedback isn't solely reserved for endorsing products sold online. If you're in search of your ideal storage solution, you must be wondering how genuine are the accounts on user experience for certain storage providers. And with a good reason. You always have to choose a facility that provides the optimal conditions for the safekeeping of your belongings. At PortaBox Storage Seattle, we will provide you with storage solutions to fit your exact needs. Moreover, our experts will share with you how to recognize fake reviews for storage companies and make an informed decision in choosing your provider.
How to recognize fake reviews for storage companies?
A review of a product or a service makes it easier to find the best of what you're looking for. Or, that's how it is supposed to be. Unfortunately, in this day and age, phony evaluations are many. So, when you're looking for on demand storage Seattle services, naturally you'll consult the Internet. But, beware, as bogus reviews for storage providers aren't always easy to spot.
With the growing demand for storage, the industry is growing too. Thus, there is a big variation in the quality and dependability of services. Therefore, it's not rare for storage companies to resort to fake ratings in an attempt to come ahead of their competitors. However, there are ways to tell fake reviews for storage businesses if you know what to look into. So, down below our specialists will share a few points to pay attention to. Thus, read on, and take notes as you do.
Excessively positive praises
Too many details
Very general descriptions
Notice the patterns
Look at the date and time
A storage company worthy of all accolades, based on their reviews
As we already mentioned, in the world of storage it's not uncommon for companies to cut corners and top the ranks via some murky business practices. But, this is only if you are looking into the overall star rating. To spot bogus reviews for storage companies, you'll need to read a few of the posts and let your intuition kick in. You likely know what to look into when searching for your optimal Ballard self storage. In general, you'd like it to be clean, safe, and reasonably priced. Of course, the staff needs to be friendly and professional, so they assist you with anything you may need.
A fake review will be adulatory, and there will be more than one of these in reference to the storage provider you're looking at. No one is perfect, so if you run into a company that scores 5 out of 5 stars with a fair amount of reviews, consider this as a red flag. Also, fake storage company reviews can be defamatory in content. Although this is rarer, it's still a tactic used to undermine the business reputation of otherwise solid storage providers. So, case in point, go through what's written and analyze the language used. This will give you a good lead on how to recognize fake reviews for storage companies.
Overly detailed report for storage services
Mostly, genuine reviews are brief and on point. They summarize the pros and cons and stick to points relevant to the overall user experience. On the other hand, you'll be able to spot fake reviews for storage providers once the account gets overly descriptive. In an attempt to persuade the reader-you, that this is the best storage service you can get, the reviewer will go into detail about the quality and affordability of the same. Surely, there isn't anything bad in praising a good service, but it can be done in a balanced manner, without unnecessary amplification. So, consider this when looking for your dependable self storage Shoreline provider. You'll notice fake reviews for storage companies easily if they are overly descriptive and build a narrative around lesser details.
The generic description is one way to recognize fake reviews for storage companies
The greatest, the best, and the cheapest surely sound appealing when searching for the perfect storage company. It's just that a user with real experience with the company isn't likely to describe it that way, even if that's the actual impression they've got. So, you'll identify bogus reviews for storage services if they contain excessive superlatives and no relevant details. They sound much like an advertisement, because that's what they are, rather than a real-life experience of a consumer.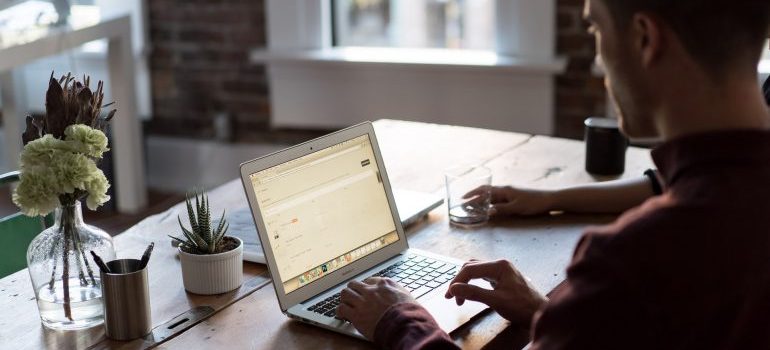 Withal, fake consumer reports are there with the intention to increase the likelihood that more people will go for the product or service just because of the star ratings. However, you should always choose to work with a reputable storage company. After all, if your goods are worth storing, they are worth getting the best safekeeping conditions. And, as a bonus tip, always be cautious if you're paying online. Check the storage company website, and check if it is legit instead of making a decision solely based on reviews.
Look out for repetitions and patterns
Most fake reviews come from people who get paid to write them and have no actual experience with the storage companies they write about. Hence, a surefire way to recognize fake reports for storage services is to notice repeating wording, the same content structure in many of the reviews, and similar recurring patterns.
Besides, if you notice a bad rating followed by a number of stellar reviews, it can be a red flag too. The storage company could be trying to repair its score, thus resorting to fake consumer accounts to elevate it up.
To recognize fake reviews for storage companies, look at the time and date of the post
If you're suspicious about a few reviews on storage companies, look at the date and time they are posted on. The same structure, similar wording, and all posted within the same time frame surely confirm your suspicions.
To wrap it all up, the aforementioned points will surely help you hone your analytical skills to recognize fake reviews for storage companies. So, take note, and always consider only reputable storage providers for your ideal user experience. Good luck.