How to recognize fraudulent self storage companies
When renting a storage unit, you want the whole process to develop as smoothly as possible. However, with so many dishonest companies out and about, this isn't always the case. Because of this, it's very important to recognize fraudulent self storage companies and to avoid them. Your items can only be safe if you choose an honest and legitimate company. Now, you're probably wondering: "But how can I find good and reliable portable storage containers for rent near me?" Well, with the expert help from PortaBox, of course! In all the chaos of moving and finding ways to store your items, you can easily be a victim of storage fraud. But if you understand how these work, you'll have a much easier time avoiding them. That's why we're here to offer you some good pointers on what to look for and what to avoid. Because you deserve only the best!
You can easily recognize fraudulent self storage companies thanks to early warning signs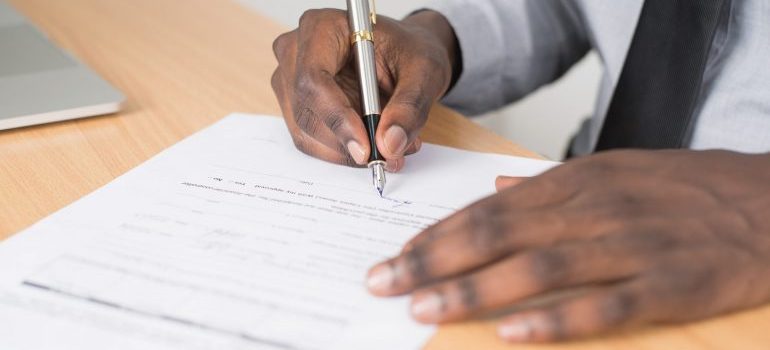 With good guidance, anyone can learn how to avoid fraudulent self storage companies and only settle for the best PortaBox Storage Seattle. There are a few tricks that fake companies resort to, but they can be very easily spotted. Once you learn how dishonest companies function, you'll be able to spot all of the red flags, and simply walk away from them. We will, of course, explain all of these in detail, but for starters, here is a brief summary. When looking for a good storage facility, keep in mind the following:
Before you do anything, make sure to read the online reviews
Avoid any large deposits or downpayments asked of you
Carefully read the contract presented to you, making sure there are no blank spots or odd phrasings
If possible visit the facility itself, and carefully observe the personnel and the units themselves
All of these tasks will greatly help you make your final decision. The more research you do, the easier it will become for you to spot these seemingly small, but very important points.
Online reviews can say a lot about your chosen storage company
Although reviews can be very helpful, there is one thing you must understand. Not every review you read online is trustworthy. As unfortunate as it seems, certain people really do visit the internet with the sole purpose to spread misinformation. Naturally, you wouldn't hire a company that has numerous negative reviews. However, you also need to be cautious when it comes to service providers with excessively positive reviews too. These can also be a sign of a rogue company, and shouldn't be taken lightly.
When looking for competent on-demand storage facilities Seattle, always check multiple sources. Dishonest companies don't usually have reviews on third-party websites, and they often change their name in order to create a deception. A good company will have realistic comments that explain their experience in detail. Lastly, another sign of a good company is the way in which they approach and handle their negative reviews.
Be careful when discussing paying for a unit upfront
If a storage company asks you to leave a large cash deposit on a unit upfront, it is a clear sign that something isn't right. From this point on, it is very easy for them to take your money and run, without giving you the service you paid for. In most cases, companies won't ask for a deposit, while in some cases it will be a very small downpayment.
With certified self storage companies, you will know exactly what you are paying for. This means that you can get additional services, such as quality packing materials, and not have to worry about any surprise expenses. With a good company, you can get a high-quality service, with affordable and transparent prices. Honest self storage companies know how important your budget is, and that is why they do their best to provide you with a solution that will make everyone satisfied.
Make sure to go through the contract carefully
Your main goal when renting a unit is to make sure all of your items are safe at all times. That is why you need to be certain that your belongings really are in good hands. The only thing that can guarantee absolute safety is a contract. And this very contract is the best tool to help you spot fake storage companies. A good company will present you with a contract that is completely filled out.
It should have details such as your lease period, the price, and any other services you opted for. Additionally, it should clearly state that there will be no hidden costs or extra charges. If any of these points is missing, it is a cause for concern. Do not do anything until you've fully read the contract and all of its terms. If something isn't clear to you, make sure to ask the staff before signing.
Pay attention to the staff behavior and etiquette
The way people behave can tell you a lot about how they run their business. If you carefully observe the way a business representative acts, you can easily recognize fraudulent self storage companies. If your chosen company rushes you to sign the contract as quickly as possible, it is a clear sign that you aren't dealing with professionals. You can also tell that you're dealing with suspicious people if they avoid your questions about their services, or give vague answers.
No matter how affordable a company may seem, there always has to be a level of professionalism when dealing with a potential client. If you give PortaBox a call, for example, you'll be greeted by a polite representative who will clearly state the name of the company upon answering. A good storage company knows not just how to attract a client, but how to form a long-lasting friendship as well.