How to relieve stress with self storage
Stressful situations are an integral part of life. Yet, somehow, most of them revolve around the most mundane things. Lack of usable space is one of the primary ones. In other words, there's a mass of stressful situations you can remedy with a bit of extra space. Fortunately, doing this is as easy as dialing reputable storage providers, such as PortaBox Storage. So, let's see what are some common events where you can relieve stress with self storage and make your life easier.
Starting with the most obvious: Moving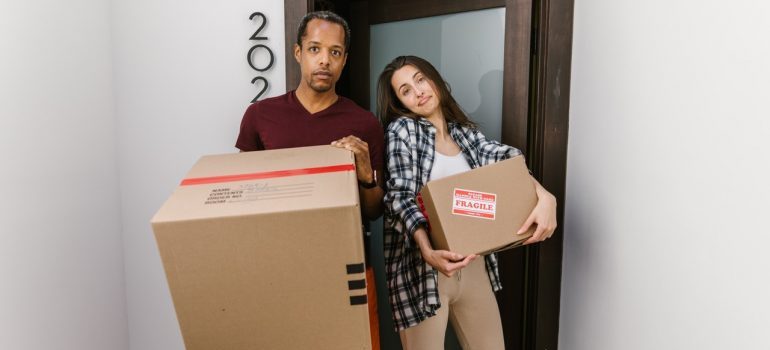 Moving is one of the prime examples of a stressful situation you can make easier with storage. During relocation, your home is a mess, there's a constant hustle, further amplified by continuous rushing. This environment spikes your stress levels because there's always a chance of something going awry. One small misstep, one bad turn, one poorly placed box, and thousands of dollars go to waste in a blink of an eye.
Yes, moving is risky and stressful. But, you can make it less so if you move your belongings out of the way, and into storage. By doing this, you're creating ample maneuverable space while ensuring the safety of your belongings. And, the best thing is: you don't even have to transport all your belongings to storage. With a simple phone call, you can have mobile storage containers Seattle delivered right to your doorstep. Yet, the benefits do not cease there. If you so desire, you can have those containers delivered to your new location locally, thus cutting the cost of your move. Certainly a big plus!
Improve your quality of life and relieve stress with self storage
Having lots of stuff is great. Having lots of stuff cramped up in a limited space – not so much. A tidy home has a whole plethora of positive effects. It boosts the mood and alleviates anxiety. It makes you more productive and organized. And, of course, it makes daily functioning much easier and simpler.
Clutter, on the other hand, does the exact opposite. It can spike your stress levels so much that the mere thought of living there becomes unbearable. Don't let this happen – not with an easy solution so readily available. With self storage, your home can remain an oasis of tranquility. Safe heaven, detached from the chaos of the world. Exactly as it should.
Remodeling and Renovations beg the need for self storage
Decluttering improves your life on a daily basis. Remodeling and renovations do the same. Only, on a much greater scale. However, these undertakings also demand a lot more organization, time, and, of course, space. While either is in progress, your home will be a pandemonium of people, tools, materials, dust, and debris. Needless to say, normal functioning in these conditions is next to impossible.
Therefore, you should do everything in your power to ensure swift and risk-free work completion. And, with self storage, you can do exactly that. You can remove your possessions, thus ensuring their safety. At the same time, you'll give workers ample maneuverable space, thus boosting their efficiency and effectiveness. So, you won't have to deal with the chaos more than is required, resulting in less stress overall.
Relieve stress with self storage when downsizing
In recent years, downsizing became quite the popular trend. Less maintenance and lower rent and utilities, alongside functionality and comfort, make for a tempting combination. However, figuring out what to do with all your excess stuff is anything but. You can't cramp all your belongings inside and expect a new place to remain functional and comfortable. On the other hand, you can't simply dispose of them, since replacing them will weigh heavily on your budget. This conundrum is the main cause of stress when downsizing. And self-storage Lynnwood WA companies offer negates it almost immediately. With it, you can keep your home healthy and comfortable, without the need to dispose of your hard-earned belongings. Quite the contrary – you'll have them readily available whenever you need them!
Turn apartment hunting strainless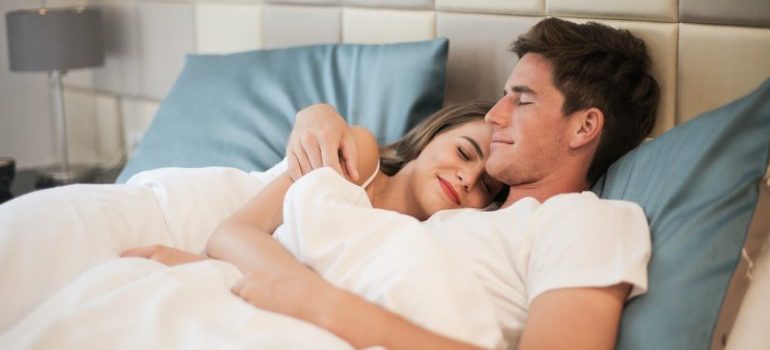 Apartment hunting is stressful, all on its own. Sure, it starts great. You're scouting different places, negotiating prices, imagining your life there – it's quite thrilling. But, after you do the same dozens of times, it becomes frustrating. Especially if you know movers will deliver your belongings in a matter of days or if they're already cramped up in temporary belongings. This will make you rush and choose a place that's less than ideal. And then, you'll have to go through the whole ordeal again.
So, use storage to relieve the stress of apartment hunting. With your belongings safe, your temporary accommodations can serve as a staging area. A base of operations that will allow you to search for a perfect place without pressure and without giving up an ounce of that, already limited, comfort.
Stage your home for sale – quick and stress-free
Staging your old home is imperative if you want to sell it fast and for a good price. However, this is a daunting task because of one, seemingly simple task: depersonalization. When staging a home for sale it's essential to spark the imagination of potential buyers. To make them see, nay – know the home is their own the moment they set foot inside. But, to do this, you have to eliminate yourself from the equation. Utterly and completely. And that's only possible if your personal items do not adorn your old home.
The simplest way to achieve this without stress is with self storage Marysville WA solutions. You can keep your precious belongings safe while painting an ideal picture for potential buyers. And that only means attracting more buyers, thus selling faster and for more money.
Opting for self-storage is always an excellent choice
What we mentioned here are just some situations where you can relieve stress with self storage. However, there are a plethora of other events where doing the same can help reduce pressure. Moving off to college, combining households…it can even help simplify divorce logistics or other unfortunate events. In short, self storage is a versatile industry that can make your life easier. So don't hesitate to use it. One way or another, you only stand to gain.