How to save time when renting self storage
The world we live in today is more fast-paced than ever. Your schedule is packed and every little chore takes a chunk of your precious time. Yes, even something seemingly mundane as renting storage. However, in this case, a bigger time-sink usually precedes. Moving, remodeling, or just freeing up space in your home – most of them hold higher priority. Therefore, it's essential to save time when renting self storage, so you'll have more of it to focus on graver matters. Fortunately, this isn't so difficult to do, even if you're a first-time storage renter.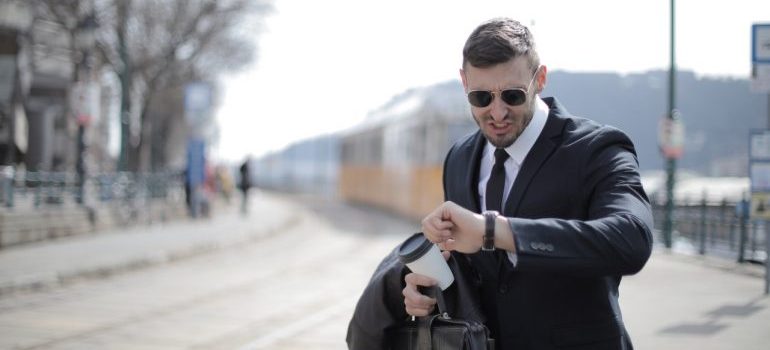 Choose the right way to access your storage
Since time is of the essence, let's start with accessibility. The first things you should consider are:
How do you want to access your storage;
Will you need frequent access, and;
How would you like to handle storing items?
Full-service storage
This is an excellent option if you're living in an urban zone, highrise building, or anywhere where finding a parking spot and traffic are a nightmare. When you opt for full-service storage, movers will do all the work. They'll come to pick up your stuff (and even pack it, if you so desire) and transport it to their storage. In most cases, they'll take photos, make an inventory list, and make it available to you through their website or app. The only downside with full-service storage is that you must think ahead if you need something from it. They usually need a 24-hour notice to deliver the stuff you need.
Self-storage
Here, we have the most popular way of storing things. Bainbridge Island self storage providers offer an array of options that are safe, secure, and affordable. However, you're responsible for taking photos and making an inventory list. And you have to transport and pick up your stuff in person. Therefore, being organized is essential if you want to save time when renting self storage.
Portable storage
Why not let the storage come to you? Yes, you read that right. Portable storage containers Seattle providers offer can be at your doorstep with a mere phone call. Speak about convenience! The downside here, however, is that you're responsible for, well – everything. At least while the storage is in your front yard. Once the storage company picks it up, it becomes their responsibility. Still, this storing method offers amazing versatility:
It can act as short-term storage if you're renovating or need to free up some space fast;
You can organize it however you like, and at your own pace;
If you're moving, you can ship the entire container. This can sometimes make moving cheaper if you're willing to forfeit the convenience movers bring.
Know which features you need from your storage
Not every item can go into any storage. Well, technically it can. But that only creates more problems than it solves. Back on point: storage requirements vary based on the item type.
Electronics, for example, are sensitive to temperature variations, especially extremes and sudden changes. Therefore, they'll need a temperature-controlled unit;
Expensive items, such as art pieces, demand ample security. So, a combination of 24/7 monitoring, video surveillance, and even security guards is a must;
Clothes and fabrics are favorites of various pests and rodents. So, you'll need a storage company that takes necessary precautions to ensure these vile beasties stay away.
Researching how to store different items beforehand lets you save time when renting self storage. But, more importantly, it ensures they don't suffer any damage due to improper conditions.
Make use of the 21st century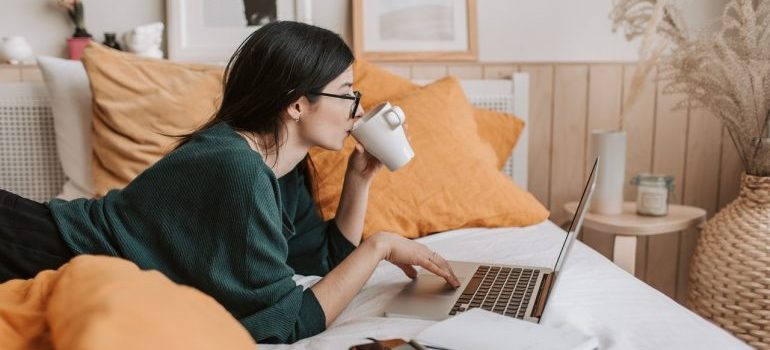 Your smartphone or PC can be your greatest allies if you're trying to save time when renting self storage. With only a few clicks/taps you can:
Find a reliable Seattle mini storage provider and check their credentials;
Request quotes and compare prices;
Find out what you can and cannot store;
Reserve or order a unit;
Submit rental documents;
Pay for a storage unit.
Needless to say, doing things digitally is an incredible time-saver. And, as mentioned earlier, some companies even have apps that let you check in on your belongings. So, no pointless trips, rummaging and repacking. Your whole storage can be at the palm of your hand.
Spend time to make time
As you can see, saving time when renting self storage is almost a science in itself. There are many factors to consider, and each of them will take a while. Fortunately, though, not nearly as much as if you do everything without preparation. But, you'll steal a minute here, another there, and soon you'll have hours to spare.