How to save time while packing
One of the main reasons why moving and moving preparations take so much time is packing. Packing is the most time-consuming task when moving. After all, you do have to pack everything you own. And that takes time – a lot of time. Depending on how you organize, it might take you weeks to get everything packed and ready to go. So every idea to save time while packing is worth considering, especially if you're moving on short notice. Luckily for you, the PortaBox Storage team are experts at packing and we are here to share the most useful tips and tricks on how to cut down your packing time.
Save time while packing by preparing well
Preparation is half the work when it comes to packing your household. Whether you are preparing for relocation or simply planning on using Issaquah self storage for your belongings, the process is the same. It all starts with preparation. If you get that step right, everything else will be much easier.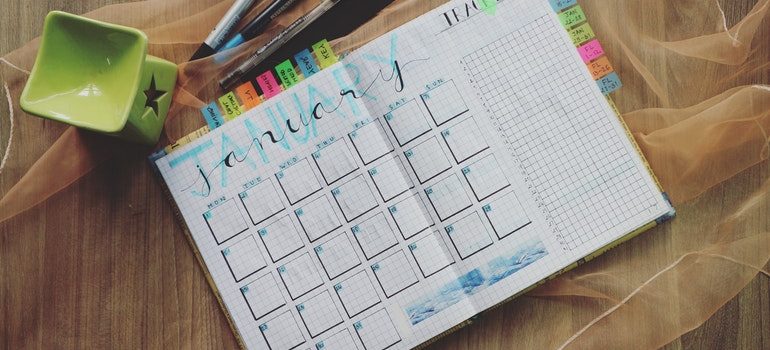 Have a plan
The first thing you'll want to do when packing for Mill Creek self storage is to create a plan. Packing is a huge task that can take weeks to complete. This can seem very overwhelming. And when you feel like you're facing too big of a task, it can be difficult to start. To avoid such issues, break packing down into smaller tasks. Write them all down: decluttering, gathering supplies, packing each room, cleaning. When you have a list, it'll be harder to forget things. Remember to put your checklist on a timeline as well – you don't want to be paying for storage space you're not using because you haven't packed yet.
Gather your supplies in advance
It is best to have all your packing materials ready to go before you start packing. This will save time because you won't have to constantly be replenishing your supplies in the middle of packing. Instead, buy all the materials you need (and a bit extra just in case) before you start then set up a "packing station" in your home where you'll keep them. That way you'll be more organized.
Save time while packing by hiring professionals
It should go without saying that the fastest way to pack is by hiring professional packers. Just because you're using self-storage doesn't mean you can't rely on other moving services like professional packing. Simply hire movers for this task and they'll get it all done within a few hours. It saves time, energy, and nerves. However, it will cost you.
Save time while packing by getting rid of stuff
The more stuff you have, the more packing supplies you need to pack them and the more time it takes to complete the task. On top of all that, you'll need a bigger unit to store more stuff and that will only add to your storage rental costs. So to save yourself both time and money, declutter before packing for moving or storage.
Go through all your belongings and split them into three categories: the things you want to keep (and therefore move or store), the things you want to donate, and the things you may as well throw away. Although we all form attachments to our belongings, it is best to be ruthless when decluttering – at the very least, get rid of anything you haven't used in a year or more.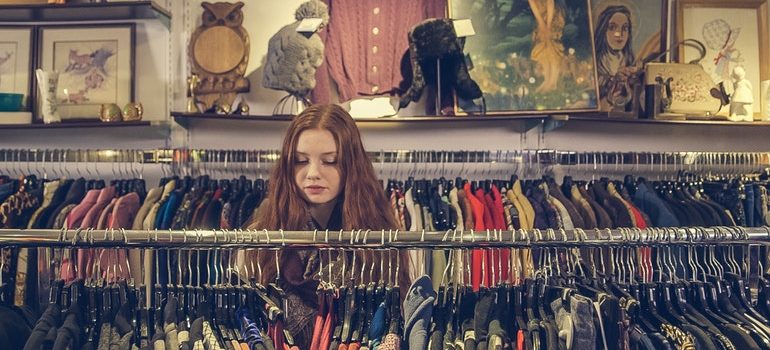 Best packing practices
There are multiple strategies you can use when packing. Which one works best for you depends on how you prefer to organize and how much time you have. But the general rule is to go room by room and start with the things you're not using.
Start with the things you don't need on a daily basis
The first things you should pack are the things you have no use for at the moment. This includes out-of-season clothing, holiday decorations, fine china, and other things that only come out seasonally or on special occasions. Then you can slowly work your way up to the things you use on a daily basis like cutlery, towels, mattresses. Following this strategy allows you to pace your packing without disrupting your daily routine.
Pack room by room
The easiest way to stay organized and keep track of your packing is to go room by room. You'll always know exactly where you are and what you still need to do. It's a simple yet effective way of packing that works for virtually every situation, even last-minute relocation. Start in one corner of the home, focusing on one room at a time until you're done with it before moving on to the next area of the house.
Save time on unpacking
Regardless of whether you are moving or storing your belongings, you are (presumably) going to be using them again at some point in the future. This means that everything you pack, you must also unpack. This process can be time-consuming as well if you don't plan for it.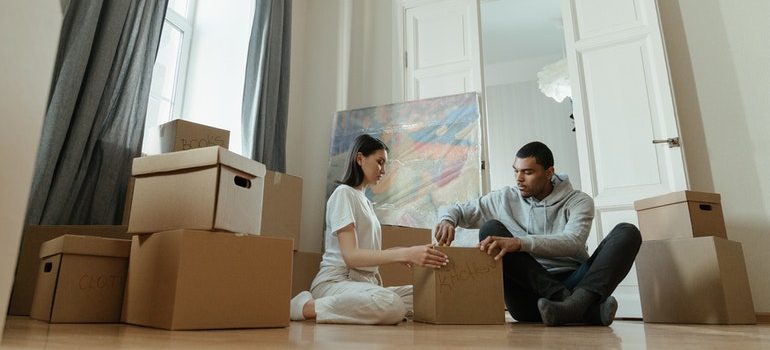 Label everything
The most important and effective way of making unpacking faster and easier is by labeling your boxes. This serves multiple purposes: it lets you (or your movers) know which boxes may contain fragile items, it tells you what's in a box so you can easily locate specific things if you need them, and it makes unpacking simple because you don't have to wonder what's where and can instead identify which box goes where without even opening it.
Prepare a first-night bag or box when moving
If you're packing for a move, then you need to plan accordingly. You'll probably be very tired after relocation and you won't want to jump into unpacking the second your belongings are delivered. But you're still going to need some essentials like a change of clothes, toiletries, bedclothes, and the like for your first day and night in a new home. So pack a separate bag or box with those things and bring it with you to make sure it's not lost somewhere on the moving truck. It might not save time while packing, but it'll certainly make the days immediately after your move easier.