How to simplify divorce logistics with self storage
Going through a divorce is never easy. It's an emotional time, paved with uncertainties, and constant stress. But, even when it's over – it's not over. You still need to go through the moving process, which is a pain, all on its own. So, it's normal that you're searching for ways to make it easier left and right. And, with short-term storage Seattle moving companies offer – you can! It can help you overcome the challenges of divorce, give you much-needed breathing room, all while keeping your belongings safe. So, let's see how you can simplify divorce logistics with self storage and keep your sanity in the process.
Self storage helps while seeking out a new home
Moving is hard. Moving during a divorce – it's borderline nightmare. Divorce will, usually, force you to find new accommodations, and do so in a hurry. Furthermore, said accommodations will, often, be less than ideal. You won't have the time to plan out the layout, let alone tweak the place to your liking. But, with your belongings in storage, you can buy yourself more than enough time to get this part of your life in order. Your items will be safe, and you can gradually pick them up, and gussy up your new home.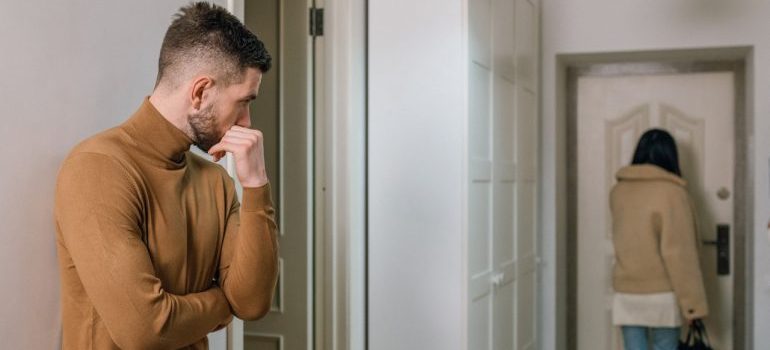 There's one additional benefit here if you found a new place to serve only as a "base of operations" while the process finalizes. In this case, you can choose to make do with what you got, without wasting time and energy on staging the furniture or decorating. And, once the divorce is over, you can take your time to find an ideal place. Thus, you won't have to move your stuff multiple times. You can do it in one go, with storage serving only as a temporary staging point.
Moving in a hurry is easier with self storage
Divorce may be an end of an era and a turn for the better. But, one thing's for sure – it's never pretty nor easy. In most cases, one of the spouses has to move out in a hurry. And that is anything but simple. Moving consists of many tasks and chores. Each of them demands quite a bit of time and energy to handle. However, during a divorce, this time window becomes even narrower. When moving in a hurry, every decision you make is under duress, every task is a critical one. The added pressure and emotional weight even further increase the possibility of mistakes. And, if there's anything moving doesn't allow – it's mistakes. Therefore, it's imperative to avoid them.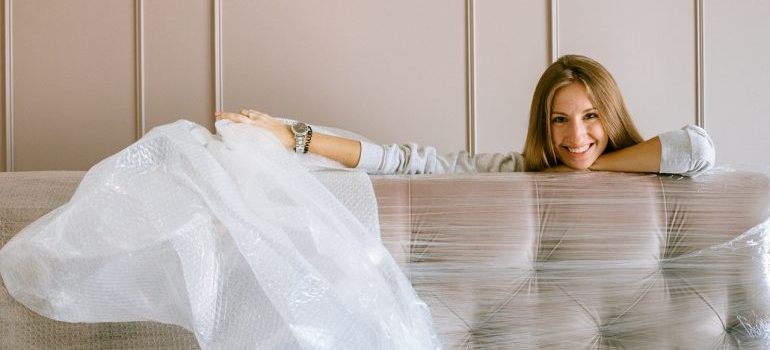 So, instead of splitting your attention between the hustle of divorce and that of moving, leave your items in Redmond self storage. This will give you enough breathing room to focus on more important things, and one at a time, rather than risking doing all at once half-heartedly. It eliminates one worry from the equation, thus giving you at least some peace of mind. And, in times of turmoil, every little win counts.
Create a neutral ground until the divorce process completes
There's bound to be some redistribution of the belongings during a divorce. It's an unfortunate side effect of the process. Still, this part is seldom peaceful with all your shared belongings in an old place. By placing these belongings self storage Bothell movers offer, you're creating a sort of "neutral ground." One free of bad memories, ill thoughts, or a hostile atmosphere. This allows for redistribution to go with as little quarrel as possible. But, more importantly, it allows you to be more objective, fair, and compassionate. And, yes – even if your marriage ended abruptly and harshly. In other words, it allows you not to dwell on the past and to be a bigger, better person.
Keep your belongings safe from your ex
Yes, we said it. More often than not, ex-spouses do not part ways on peaceful terms. And, in most cases, the things that suffer the most are your belongings. And, when we say "suffer the most" we do mean fly around and out of the house, ending up as a pile of trash. So, if you know your (former) home can end up in a war zone, it's best to take precautions to ensure their safety. Place your items in storage, at least until you're certain there's no risk to their well-being. Or yours, for that matter.
What to keep in mind when trying to simplify divorce logistics with self storage?
Divorce is a turbulent process, that can cloud even the brightest mind. Therefore, it's important to know exactly what you need before you contact your storage service provider. Fortunately, choosing the right storage is a straightforward process. The things you need to pay attention to are:
Unit size. You want a storage unit that can accommodate all your items while leaving enough room for maneuvering;
Item types. Not every storage unit is fit to hold every item. Sensitive items, such as fine art or electronics, for example, demand a climate-controlled unit. Therefore, make sure to check if the company provides suitable units for your belongings;
Security. You can't simplify divorce logistics with self storage if said storage can't ensure the safety of your items. So, it's imperative to find storage with a state-of-the-art security system.
Keep your head high
An age-old saying "All good things must come to an end" certainly rings true in the case of divorce. However, there's another side to it, because bad things must end, too. So, don't let bad experiences and painful memories hold you down. After you simplify divorce logistics with self storage, take some time for yourself. Don't reflect on what could have been. Instead, focus on what you can and will do. Pamper yourself, hit the town, travel. The marriage might be over, but your life certainly isn't! So, take a deep breath and look to the sky. Things will only go upward from here.