How to speed up relocation with storage solutions
Relocation is a process that almost always comes with a lot of stress and hassle. Of course, moving can be a very pleasant event that you will remember with a smile in the years to come. But that mostly depends on how much time you have to invest in the process. We know that most people dream of having a quick relocation. As reliable storage providers in the area, we here at PortaBox Storage Seattle find it our mission to help you have a relocation of your dreams. We know how you can speed up relocation with storage solutions, and we are here today to share our knowledge with you. Rest assured that reliable storage can help you through every stage of your relocation – including the following ways.
Speed up selling your old home in Everett with reliable storage solutions
Selling your home is one of the biggest tasks that accompanies pretty much every relocation. To have enough money to purchase a property in the new location, you first have to find an appropriate buyer for your current home. If you want to sell your home quickly (which we assume you do), you are going to have to present your place in the best possible way. That's where the option of portable Everett self storage solutions enters the scene.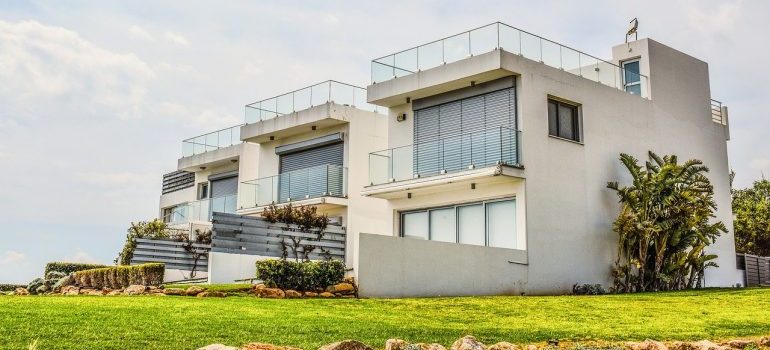 A storage unit can be the place where you can store all those items that are creating clutter in your home. Toys, books, and accent furniture can create a messy looking room that might not attract as many buyers as you would like. You most likely can't go wrong with a minimalistic, clean look that will still contain a few personal items. A few well-placed photos of your family could help potential buyers visualize what their life could look like. Trust us – that will only work in your favor.
Divide and speed up relocation with storage solutions Seattle
Moving all the items that you own from point A to point B is something that entails a lot of work and organization. It goes without saying that you are going to have to move all of those items at some point. But why do it all at once when you can simply break up the workload? All you have to do is take a look at some acceptable short-term storage Seattle solutions and you will find a unit that can help you organize your entire move. 
With a safe storage unit at hand, you can store some of your non-essential items until you get the more important things out of the way. Once all of your key furniture pieces are relocated and you are settled into your new home, you can then revisit the items you have placed in a unit. You can either relocate them all at once or you can bring them out of the unit one by one. The important thing is that you will be able to focus on those items that are a priority, all the while knowing that your non-essential items are safe from any harm. That's the beauty of renting some of the best residential or business storage solutions.
Portable storage can help you move with ease
We are conditioned to think about storage solutions as something where you keep your belongings safe and sound. And that certainly is the main use of storage solutions. However, storage containers can also be used for relocation purposes. If you take a look at our services, for example, you will notice that we offer reliable moving and shipping services to all of our customers.
That means we deliver the unit to your address and let you load the container over a few days time at your own pace. We then return to pick up the container, after which we deliver it to the address of your choice or to one of our warehouses. You get to avoid many different complications that accompany the process of renting a moving truck and driving the truck to a new location. Simply by not having to participate in these processes, you would manage to speed up relocation with storage solutions.
Portable storage solutions help reduce the stress of moving
The one thing everyone knows about moving is that this process is very stressful and emotionally exhausting. That stress comes from multiple sources. But what most people stress is the fact that they can never be sure that their items are going to stay protected during relocation. However, if you do your job and rent a storage unit from a reliable company, you won't have to spend your time worrying about the condition of your items after the move. A storage unit can serve as a place where you will store robust and large items. When you are ready, you can have us transfer the container to your new home during or after your move.
You would be surprised to see how everything is going to go smoothly with zero headaches and no stress. And you will be much more efficient while packing and moving your belongings, which will result in a quick and safe relocation. Seems like there isn't a thing that a reliable storage solution can't accomplish.
Secure a swift relocation with a good storage solution today!
It might seem counterintuitive, but to save time and speed up relocation with storage solutions, you first have to invest some of your time in order to find a good unit. Renting an unsafe unit won't do you much good. In fact, it will do you more harm than good. What you need to do is find a storage provider with a great reputation and services to match. Only then can you enjoy your quick, effective, and stress-free move.