How to Store Hand and Power Tools in Self Storage
Many people might think that there is not much to know before you store hand and power tools in self storage. However, many tools are fragile and need to be used, packed, and stored with care. It's crucial to protect your tools over time since they are spending most of their time being stored. For them to be useful to you for a long time, here are some tips from PortaBox Storage on how to properly store them.
Cleaning and organizing come first
In order to find your tools clean, you must leave them clean in storage. Making sure you put enough time into cleaning all the leftover dust, oil, dirt, or grease that could be stuck on your tools is essential. Our experts from Seattle mini storage always advise customers to leave their tools in the best condition possible. You should also make sure you are using the right cleaning solution. Using unfit products can go wrong or simply not help.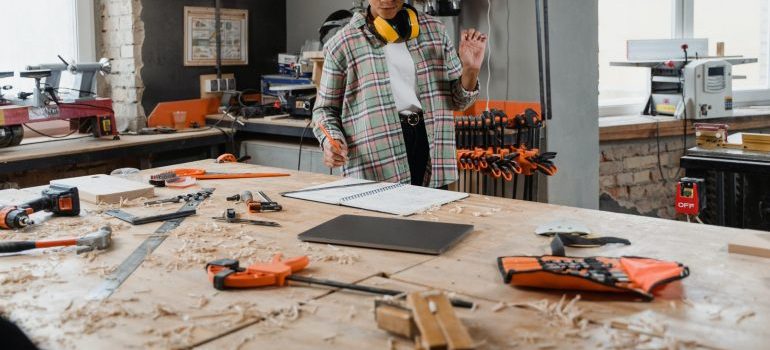 After cleaning your tools, you must properly organize them. If you organize them well, your tools will take up less storage space, which can be very useful. Since hand tools are easy to lose, some people chose to pack them in different boxes or mark them differently in order to remember where they are. Also, keeping an inventory is not a bad idea. You can write down everything you are about to store and check if it's all there once you take the tools out.
Preparing power tools
Power tools need a bit more attention than hand tools. Since the engine can be damaged because of dust or humidity, preparing power tools is more detailed. All the customers using the business storage Seattle offers were informed about preparing power tools for the storage. In order to prevent fuel from going bad, you must get some fuel stabilizers for your power tools.
In order to pack power tools, it's best if you have the original box. If you don't have that, using small boxes lined with a plastic liner can be a good alternative. When preparing both power tools and hand tools, it's important to consider the temperature they will be staying in and pack them accordingly.
Before you store hand and power tools in self storage, get rid of any rust
Removing even the smallest amount of rust is essential when putting your tools in self storage. You can find different products for removing rust, but make sure you pick good ones because if rust spreads your tool can be damaged.
Keeping tools protected in the storage
Using a protective spray or lubricant to protect metal surfaces is a must. If you want to completely protect your tools from dust and other outside factors, get a good quality plastic tarp (or multiple) and cover your tools. All Newcastle Self Storage customers have done this and their tools are safe and sound. In case you're leaving caulk, paint, or other liquids in the storage, making sure they are sealed properly is your responsibility. Also, it's important mentioning that your tools should be stored separately (or away) from any liquids. Especially those power tools with engines.
Before you store hand and power tools in self storage, remember these things
There are some things that you need to keep in mind. Storing your hand tools and power tools in different self storage units is actually a good idea. If these items get out of balance with one another, it can be dangerous. Therefore, to escape worrying about this happening, keeping them separate could make it easier. This is what many customers using storage units North Seattle offers have done. Since power tools are normally heavier than hand tools, and using more strength use and lifting them is normal, it's better to separate them from light and fragile hand tools.
If you are stacking up your tools, make sure you're putting heavier ones lower on the rack or on the floor, in order for them to not fall. Light items can always go up. If you have a lot of power tools, you should probably look for bigger storage that can accommodate them all. If your collection is small, you can find some great DIY storage ideas.
Why is it good to use storage units?
Creating your own storage at home is fun. However, if you have a chance to store your items in a proper storage unit, it is safer for you and the tools. Using one of many storage pods Seattle has to offer can help your tools be safer and taken care of. This is also good because it's will give you more free space at home. In case you have a new project in mind at home, your excess tools could be out of the way.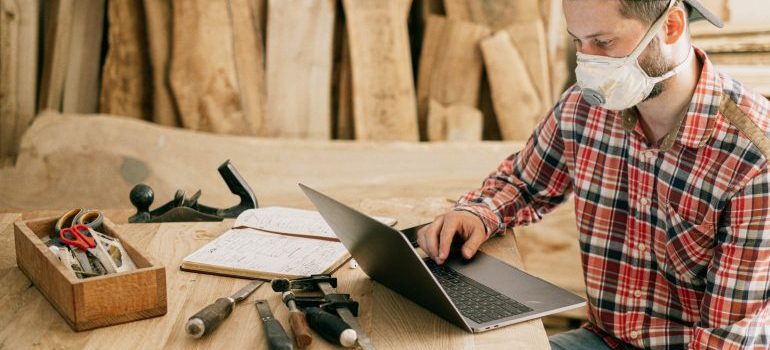 Everyone using power tools and hand tools often knows how important maintenance is. Even after storing your tools, checking on items should be on your list every now and then. Make sure everything is still clean and well-protected. Sometimes, due to weight or other conditions, protection can move, slip or fall, that's why checking is good.
After you store your tools safely, you can work on new projects
Now that you are ready to store your tools and make life a bit more organized and simple, you can work on new projects. Make sure to check out some of the best power tool brands and see what's new in the offer. Homeowner or professional, you should stay tuned for new items and storage options. PortaBox storage offers you top-rated portable storage solutions and presents you with premium self storage. Anywhere from Washington or Idaho, we are here to store hand and power tools in self storage and much more. Get in touch with us and tell us what you are looking for.