How to store hats safely in WA
Hats are one of the most stylish accessories that can amp up your outfit game instantly. Whether you are a fan of fedoras or baseball caps, they are a critical element in completing an outfit. However, when it comes to storing them safely, many people struggle to find the right way. Storing hats in the wrong way can lead to unwanted dents, wrinkles, and damage to the brims. Therefore, understanding how to store hats safely in WA is essential to keep them in pristine condition. PortaBox Storage Seattle offers some top tips and tricks to help you store your hats safely and ensure they remain in top-notch condition for years to come.
Depending on the type of hat, you need to take the proper steps
Right to it! If you need to store hats safely in WA you'll need boxes, cubicles, or mobile storage containers Seattle offers. It is important to find a space where hats will not be smashed and to avoid storing hats in humid or dusty environments.  The best way to store your hats is to keep them in their own boxes. This will keep them in good condition and avoid dust.
For example, if you have a straw hat, it requires a little more effort and care than other types of hats. Taking essential steps such as storing your hats in a cool and dry place is important for keeping the quality of the material intact. If you have a large collection of hats, it may take some time to find the right storage solution for each one.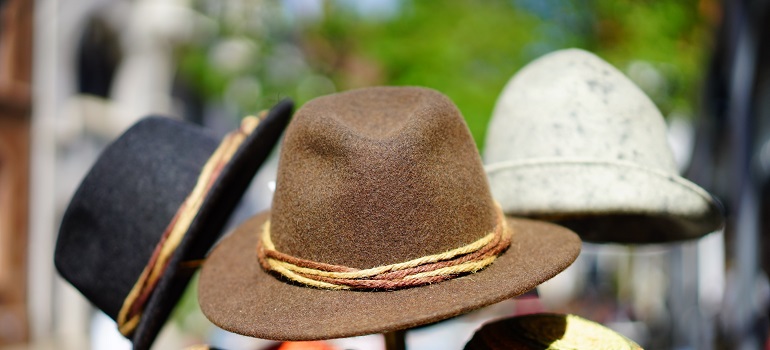 Would you rather store hats in a WA storage unit or at your home?
Keeping proper hat storage will ensure your hats stay in better condition for longer. On the other hand, maybe you'd rather store them in the house. Tucking your hat away in a protective box or bag is the best way to ensure they are safe in Seattle mini storage while protected from dust, fading, and other elements.
For extra protection, larger sun hats should be stored in a dust-proof bag or box with some padding to keep them from getting squished. If you plan on wearing your hats often, it's best to keep them hanging up or on a shelf so that dust doesn't accumulate on them too quickly. This will also make finding the right hat for the occasion much easier!
If you have the original box, you're in luck
The best way to store multiple hats is to use hat boxes. For a personal collection, you can set aside a single box or two in the spare bedroom or closet. If you boast a larger collection, you can invest in a bedroom storage unit specifically for your hats. Either way, look for boxes that coordinate with each other for an aesthetically pleasing look. If you have more hats than space available, you can also store them in a properly ventilated attic or garage. This is especially important if the hats contain materials that are sensitive to temperature and humidity changes.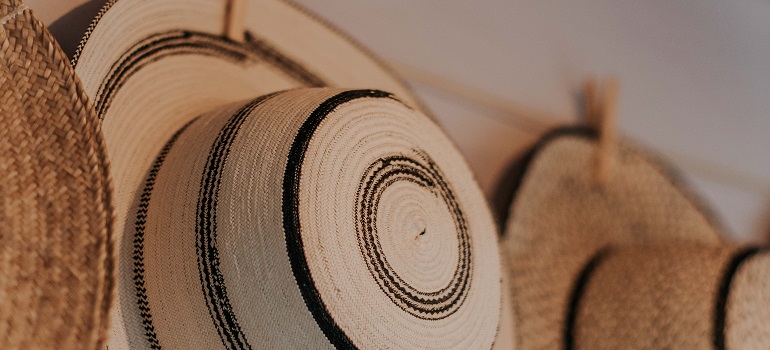 Storing hats correctly helps protect them from damage and wear. One of the best ways to store hats according to Kenmore self storage experts is to use an organizer storage bag. A shelf cubicle organizer can be used for larger hats, and a shoe organizer can be used for smaller hats. You can also use closet shelves or hanging wall pockets to store your hats. If you have enough space, you can even use a shelf in your closet for specific compartments. Otherwise, storage solutions are your best friend.
Every hat is unique which is a challenge if you need to store hats safely
One of the best ways to store your baseball caps is by using a hat rack. This way you can hang your hats in an organized manner and keep them looking nice. You can also use a door storage rack, which has various compartments for various baseball caps.
If you have a collection of fedoras, cowboy hats, or canvas boonie hats, then you may want to consider storing them in protective hat boxes or cans. For long-term storage, it is best to use either hat boxes or hanging compartments hooked to the bedroom door. This will keep your hat collection safe and dust-free while still allowing easy access and hat maintenance when needed.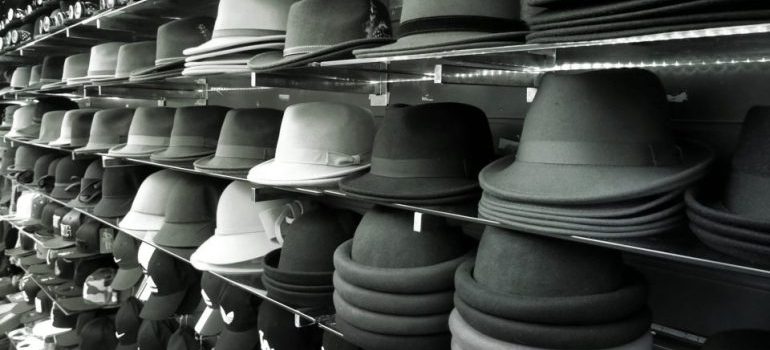 The goal is to keep the original shape of the hat
To store hats safely, our Issaquah self storage specialists recommend using a hat box or hat rack that keeps them in shape and prevents crushing or bending. A cool and dry place is ideal to avoid any mold or mildew growth. Additionally, it is important to store hats separately by the material to avoid any color transfer or damage caused by the friction between them.
Felt and wool hats should be hung on a hook or placed on a hat rack, while straw and cotton hats should be stored flat in a hat box or laid on a shelf. Taking the time to store your hats properly will keep them looking good and ensure that they are ready to go whenever you need them.
Make sure to not take the task lightly
Storing hats is not a hard task that still requires attention and care. It is advisable to store hats safely in WA temperature-controlled storage – a cool and dry place where they are not crushed, allowing their shapes to remain intact. Always opt for storage solutions that protect against dust, moisture, and exposure to sunlight. With the tips provided above, handling and storing hats with care should not be a daunting task. Remember, the better cared for your hat, the longer it will last, preserving its beauty and value.