How to store rugs and carpets in a portable container
It may seem that all it takes to store rugs and carpets in a portable container is to fold them. However, that's far from the truth, as properly storing these items in temporary storage Seattle locals recommend takes much more effort. If you don't handle your rugs and carpets with care, they might wear out and lose their shape. Luckily, you can avoid this by simply following these helpful storage tips!
Deep cleaning is necessary before you store rugs and carpets in a portable container
If your rugs are dirty, they will just accumulate more grime, dust, and bad smells in storage facilities. That's why you should make sure your carpeting is in spotless condition before you look into storing options. However, keep in mind that different carpet and rug types call for different cleaning procedures. If you don't want to risk ruining them, this task is better left to companies providing professional carpet-washing services.
If you want to clean your rugs and carpets yourself, look for the manufacturer's tag and adhere to the directions. Still, remember to completely dry your carpets before putting them in one of the storage pods Seattle offers. That way, you'll prevent the growth of mold and bacteria on your carpet and floors.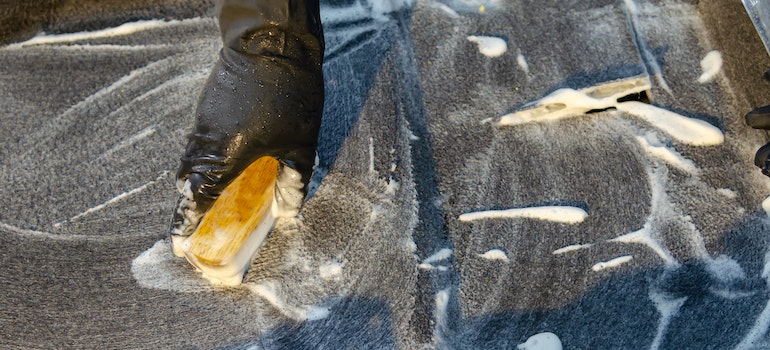 How to clean different types of carpets?
Before you start washing your carpets, make sure to vacuum them well first. However, if you have a valuable rug in your possession, vacuum it carefully so you don't ruin the delicate weaving. Once you finish vacuuming, get the right cleaning supplies and see what you can do about deep-cleaning the carpet.
The actual cleaning process will be the easiest if you have small braided carpets that are washable. In that case, simply put them in a washing machine and turn on a gentle washing cycle. On the other hand, you must clean fur and sheepskin rugs by first covering them with unscented talcum powder.
Treat your carpets with pest repellents
After you finish cleaning them, don't forget to spray your rugs and carpets with insect and natural moth repellents. By doing this, you'll not only keep your carpets safe, but you'll also protect other items in your storage unit. However, remember to use only repellents made specifically for textile materials, so you don't ruin your carpet. 
Roll your rugs and carpets instead of folding them
As our Issaquah self storage experts advise, usually the best method for storing a rug is to roll it. The only exception to this rule is in a situation when a rug is extremely old and delicate. Rolling instead of folding a rug will prevent forming creases in the material that may be hard to clean later. Still, to prevent weight stress on the inner rolled edge, fold the first six inches of the rug inward. Then, use the lightly folded edge to start rolling the carpet.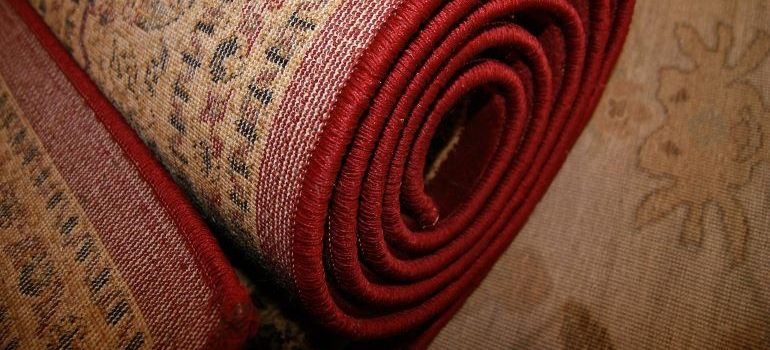 Meanwhile, pay attention that the first fold forms a soft S-shape rather than a stiff crease. To keep the proper form, you could also roll the rug around a cardboard support tube. However, which way the rug should be rolled depends on its material. For example, you should roll the wool rug with a pile side up, while silk rugs should face inward. 
Use a special cover to protect your rugs and carpets in a storage unit
According to our Renton self storage specialists, you should cover your carpets to protect them from dirt and vermin. To prevent the accumulation of moisture, you can buy a polyurethane rug cover that is specially made for this purpose. However, a sheet made of breathable material, such as cotton or muslin, will also be a good alternative. Just make sure to avoid wrapping your rug in plastic, since it will just trap the air inside. Wrap the coverage around your rug one and a half times around, then affix it using cotton twill tape.
Consider putting your rugs and carpets in a climate-controlled storage unit
A rug may curl around the edges if it's kept in humid conditions, particularly if the humidity is continually fluctuating. That's why you should keep the storage area as cool and dry as you can. To be on the safe side, consider investing in door to door storage Seattle facility with a constant temperature.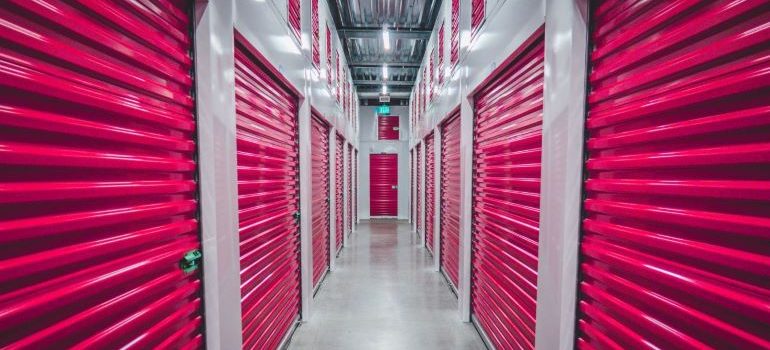 However, even if your rugs are carpets are safe from temperature changes, you should still occasionally check them for damage. To preserve their shape and quality, inspect your rugs and carpets for damage once every two months. Even if something is wrong with your items, you'll probably be able to save your carpet by acting fast.
Mistakes to avoid if you want to store rugs and carpets in a portable container properly
It's crucial to store your rug off the ground and away from any item that might cause damage to it. Make sure nothing else is placed on top of it as well. Boxes and other items might break the rug's form and cause cracks, which you'll want to avoid. Finally, remember to keep your rug dry and cool without exposing it to natural light while storing it.
Self-storage comes in handy if your home isn't large enough to accommodate all your items, or if you're moving. However, if you plan to store rugs and carpets in a portable container, you must prepare them in advance. After you wash your rugs and carpets and protect them from pests and elements, they'll be good to go! If you have any doubts, helpful storage facility workers will be there to help you out.