How to store vinyl records
Do you have some vinyl records you cherish more than anything? Whether the tunes remind you of some precious memories or you simply love collecting them, it's safe to say that you need to protect your precious belongings at all times. Sometimes, records will take up too much space in your home. That's when you will most likely come to the idea to store vinyl records. Whether you decide to place them in mobile storage containers or put them in a warehouse is up to you – but you do need to make sure they are stored properly. You can only imagine how much it's going to hurt if your favorite vinyl record gets damaged. You probably won't be able to replace it.
First things first – get a reliable storage unit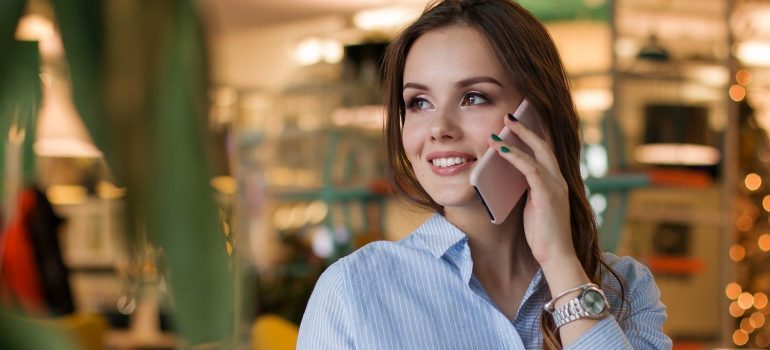 Any time you have to store something in a Seattle or Everett self storage unit, you should first consider the unit itself. You don't need us to tell you that you should be renting a storage unit from a reliable and reputable provider. Yet, many people make the mistake of opting for the first or the nearest storage facility they can find. But if you really want to keep your vinyl records protected, you definitely should invest some of your time in the pursuit of the right storage provider.
You shouldn't be worried, though. There are many great storage providers in today's market. That's why we are certain that you will be able to find the optimal Mill Creek self storage unit for your records, even if you have to look a bit longer. Bear in mind that the right storage service provider for your needs is the one that offers safe and professional controlled storage conditions.
Start by cleaning your vinyl records
It's important for vinyl records to be kept away from direct sunlight. If you are thinking about wiping your records with an old piece of cloth, abort the mission immediately. Vinyl records are sensitive – so sensitive that the fibers in your shirt can scratch the vinyl. However, if you are a passionate records collector, we believe you already know this. Hence, you probably already have a record cleaning brush that you need to use at this point. Of course, in case you don't have one, you can always visit your local music store in order to buy it. Or simply order it online. Likewise, you can also purchase a record cleaning solution if you think your records are in need of a better and more thorough scrub. Consider this to be a good starting point after which you can move on to the next step.
Make sure you store vinyl records in their album jackets
Why would you ever look for a different storage container when your vinyl records already come with one? Besides, many experts are of the opinion that the only time when you should take the records out of their album jackets is when you are playing them. Otherwise, you risk dirt and dust accumulating on top of your records which won't have great effects on them.
You already know that every item you put in your residential or business storage solution in Seattle should be placed in some sort of protective packing material. One of the good things about vinyl records is that they already come with the perfect container, saving you plenty of time and effort on packing.
Pay attention to the position in which you are storing your vinyl records
In usual circumstances, stacking seems to be the name of the game. When loading items in your Bellevue storage unit, your first instinct is to stack the boxes. Truth be told, that's usually the right approach. However, your vinyl records are more much sensitive than most of your items. That's why you should never stack your records one on top of the other. Quite the contrary – what you should do is keep your vinyl records in an upright position at all times.
By staying inside their album jackets and by being kept upright, your records have the best chance at staying safe. You can even purchase crate dividers in order to make sure your records always remain in the right position.
Use plastic containers inside your storage unit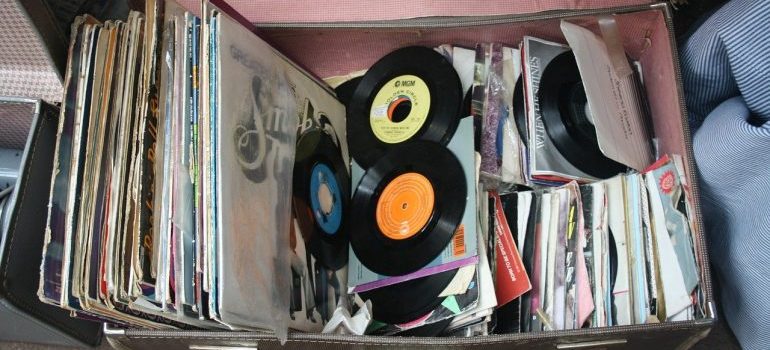 If you have ever stored some of your items, then you know that there are many different packing supplies in Seattle that you could use. However, the question always seems to be whether to use cardboard boxes or plastic containers. There isn't a universal answer to this question. Some of your items will thrive in cardboard boxes while some will do better in plastic containers. Vinyl records will find their shelter in the latter. You need something sturdy when storing your items. No matter how much we love cardboard boxes, they might not be strong enough for holding all of your vinyl records. Invest in a good plastic container with handles on it and put your worries at ease.
Be careful how you play your records
Once you get your records out of storage, you need to keep on doing a good job. We all know that vinyl records can be very expensive. And even if they aren't expensive in the monetary sense, they might be of priceless value emotionally. Thus, you need to handle your items with great care at all times. Make sure you put them back into their album jackets as soon as you finish listening to them. Clean them regularly as a part of their maintenance routine and keep them in a room with the optimal temperature. Otherwise, all the work that you invested in order to store vinyl records will go in vain if you damage your records after taking them out of the storage unit.