How to use self storage for every season
We live in a world where excessive shopping became normal. Naturally, this is leading to buying stuff we don't actually need or choosing to buy new instead of fixing and replacing. So, we all end up with a lot more stuff than we use. Some of the things we buy, we may never or rarely utilize, making our homes and offices unnecessarily full. The problem is that we have too many things we can't get rid of because we strongly believe we might need them someday. But if you can't have them in your house because they take up too much space, what then? Self-storage is an industry that has developed to help with this problem. And with the high-quality temporary storage Seattle offers, we now have the option to use self storage for every season. Take a look at how this solution works.
Choosing the right storage place
If your shed is overflowing or your basement and attic are full of seasonal items, it may be a sign that you need to find a place to store your important belongings outside of your home. Once you decide to rent and use self storage for every season, pay attention to the following storage aspects:
Size: Do you have an attic full of things or just a few things that would fit easily into a single self-storage pod?
Accessibility: Would it be easier to keep your items in a facility or repurpose a room at home?
Security: Do your things cost a lot? Are they temperature-sensitive or fragile? In storage pods Seattle provides, you can store most types of belongings but not all.
Ideally, you will get in touch with your local storage experts and ask them to analyze the type, size, and amount of your items first.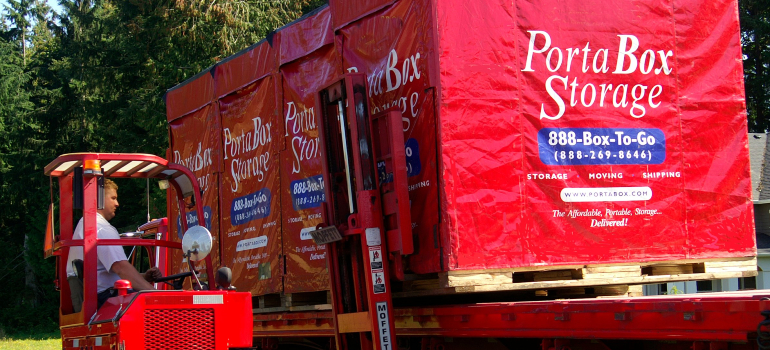 Use self storage for every season wisely
When one season gives way to the next, you may find that you begin to wonder what you should do with the items of clothing and other items that you won't require again until the following year. If you don't want to keep all of these belongings in your house, you may use seasonal storage to organize and keep track of seasonal items until it is time to bring them out again.
Using Newcastle self storage for seasonal items is a way to stay organized and calm during the whole year. Rotate the contents of your self-storage unit on a regular basis. This will help you ensure that the articles of clothing, accessories, toys, or decorations you need for each season will be simple to locate. Moreover, they will be easily available for you to use when the appropriate time of year arrives.
Fall and winter storage
As soon as the temperature drops, it will be too cold for shorts, t-shirts, skateboards, swimwear, and outdoor toys. Canoes, scuba gear, and bikes are just some of the things that can be easily stored in a storage unit. If you often ride a bicycle, the winter months are probably not the best time to use it. If you have kids, it will be easy to store swimming or camping equipment and beach and pool toys.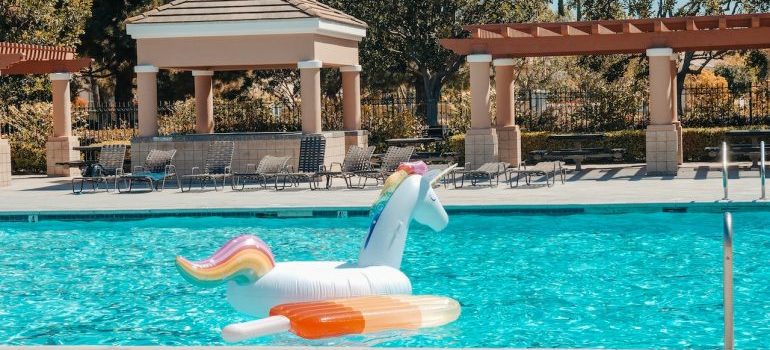 You might also want to get a container to store your gardening tools and their spare parts. This is a group that includes garden hoses, lawnmowers, and sprinklers. Have your summer and spring equipment already cleaned, dried, packed up, and labeled to go. Everything should be ready before you start removing your winter and fall items from storage in preparation for the cooler season. This will allow you to fill your on demand storage Seattle unit more quickly as you are emptying it of your winter and fall belongings.
Spring and summer storage
Once the season of snow, cold, and Christmas is behind us, know that you can keep sleds, skis, and other winter equipment in a self-storage unit until you need them in the upcoming winter season. Label everything clearly so that when you pull out your winter clothing from your bags and boxes, you can find what you need without having to go through every single box. Also, to organize the small pieces, you can use a box with compartments that you will keep in your storage unit.
You can also store holiday decorations such as Halloween or Christmas ornaments, outdoor decorations, and lights, by making use of self-storage facilities. Having a storage unit allows you to easily keep track of all of your belongings. It prevents those belongings from taking up space in your garage or in other frequented areas of your home.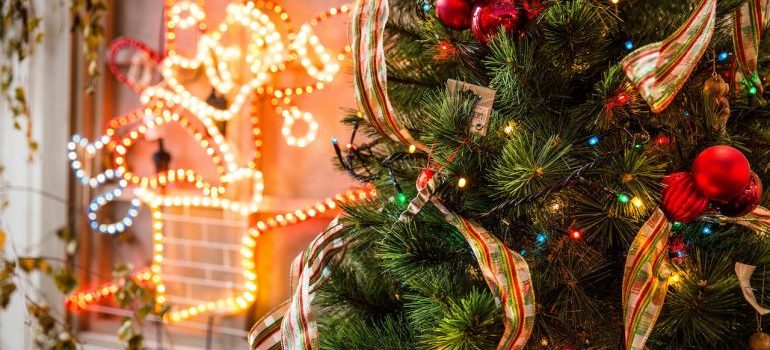 Consider temperature changes when choosing a storage
When it comes to storing things that are important to us, we must be well aware of storage conditions. Before putting items in storage, it is crucial to take into consideration the conditions they can provide. Seasonal changes in temperature can affect our belongings drastically. It is common sense to search for storage facilities that are equipped with temperature control so your assets remain protected all year long. In that case, your belongings will no longer be exposed to heat or cold and will not be damaged in any way even during long-term storage.
Self-storage will make your life better organized
A storage unit may be beneficial to you in many different ways. It helps whether you want to utilize it so that you can have more space in your house or to use self storage for every season to organize more easily. If you have never used self-storage before, once you do, you will realize how life-changing an experience it can be. Not only that you will gain more space in your house or apartment, but you will have a piece of mind knowing your belongings are safe and protected the right way throughout the year!