How to wrap your furniture for transport
Relocation is certainly exciting because you will be starting a new chapter of your life. However, before you start enjoying the comfort of your home, you need to go through the moving process. One of the major tasks you need to complete is packing. Of course, you should pay special attention to your furniture because there are many bulky and valuable items. In order to help you complete this task properly, we will provide you with some useful tips on how to wrap your furniture for transport.
Make a plan on how to wrap your furniture in advance
What you should do first is go around your home and check all of your furniture items. Some of them can be disassembled while others cannot. Take this into consideration and find a suitable solution for each item. Once you know this, it will be easier for you to determine how many and which packing supplies to get.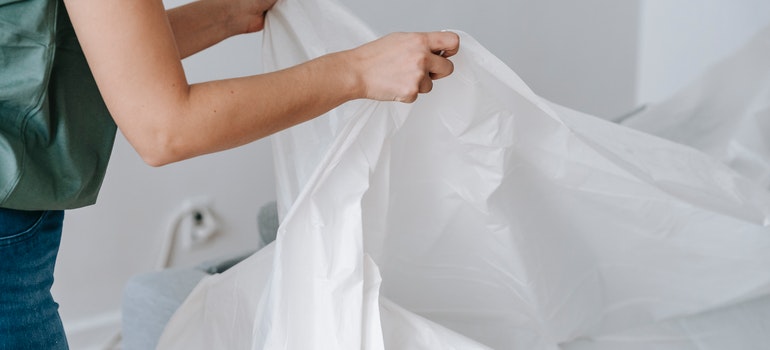 Also, you should also take photos of all of those items before you start disassembling and packing them. This is going to be more than helpful once you start unpacking and reassembling them. Of course, you can always put some of your items in Renton self storage. They will be safe, and you will get to pick them up whenever it suits you.
Before you start wrapping and packing, you should disassemble your furniture
By doing this, your furniture is going to occupy much less space. Basically, you will get to put in a moving truck all of your belongings. On the other hand, if you decide to store some of your furniture items, you will use the space in a much better way. Seattle mini storage is always at your disposal. There will be no need to bring everything with you when you know that there is a safe place for your items. So, prepare your items properly, and you will not have a hard time reassembling them once they reach your new home. You can even ask some of your friends or relatives to help you if this is not really your cup of tea.
Be careful when choosing packing supplies
This is a highly important thing, and you should do it properly. In a majority of cases, the safety of your belongings depends largely on the quality of the packing supplies. First of all, when choosing moving boxes, make sure that they are not damaged. In addition to this, the packing paper and bubble pack should also be in great condition. The bubble pack is not going to protect your belongings if it has been used and there are no bubbles left.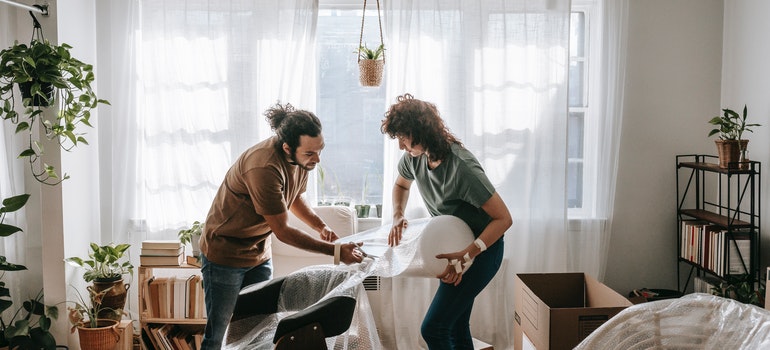 So, when you are choosing packing materials, be careful and, if necessary, dedicate some more time to this part. Even though you may be tempted to use the first items you come across, make sure they are of good quality first. You will thank yourself later when you start unpacking the boxes, and you see that your items are undamaged.
Use some of the items you already have for wrapping
When you start wrapping your furniture items, feel free to use the items you have. For example, for more sensitive items, you can use blankets. For less sensitive ones, you can use sheets and linen. Of course, you should not use items that are for your personal use. Grab those that are in your basement or attic, and that is for outdoor use. Just make sure you properly wrap each item. As a matter of fact, if you have a great number of large items, you are probably going to need more than one blanket per item. Make sure you use them also when you plan to store your belongings. Rent some of the portable storage units nearby, and it will be possible to store each item once it is wrapped and packed.
You should also use cardboard and plastic wrap
Once you pack a certain item, use plastic wrap and wind it around that item. Feel free to do this with both large and small furniture pieces. This is going to prevent the blankets from shifting during your move. Everything will remain in its place, and you will have nothing to worry about. In addition to this, you should also use pieces of cardboard. When large items are in question, it is preferable that you add cardboard to their corners.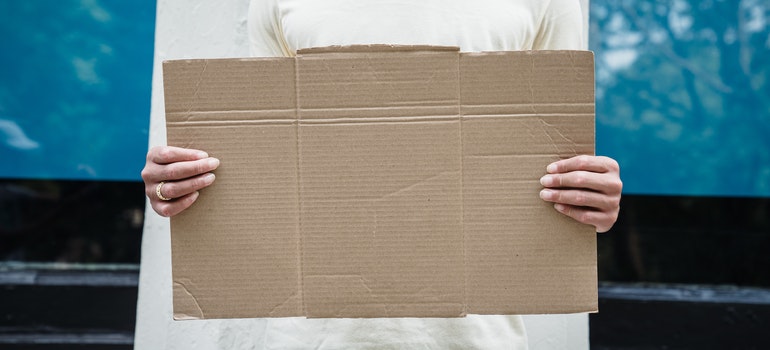 Also, if those items are heavy as well, feel free to add cardboard pieces to the bottom. Of course, you can use this method when both wooden and glass items are in question. Even if you decide to store some of those items, you will know that they will remain safe. Contact PortaBox Storage, and you are going to find storage solutions that suit you best.
Your relocation is going to run smoothly if you plan everything carefully, and then you complete the tasks according to a certain order. We have provided you with some useful tips on how to wrap your furniture for transport. Yes, completing this task requires more time in comparison to completing some other tasks, but it is surely worth it. Your belongings are going to remain intact and you will not be in a situation to replace certain items. So, start making plans and get packing supplies on time. This is going to make everything much simpler and easier and you may even enjoy packing and wrapping.