Improvised at-home packing supplies you can make use of
Relocating your items or placing possessions in storage are two events that are accompanied by one thing – the use of packing supplies. The packing part of any relocation is quite possibly the worst nightmare for the person faced with the task. Not only is packing tedious and complex but it can also be expensive. We here at PortaBox Storage want every person to have the moving or storage project of their dreams, which definitely means staying within your budget. That's why we'll let you in on some improvised at-home packing supplies that you can use the next time you have to pack your belongings, no matter the purpose.
Five improvised at-home packing supplies that everyone has
The real appeal of these supplies is in the fact that they won't cost a dime. At the same time, they will provide your belongings with some much-needed protection during transport or while in an Issaquah self storage unit. It's safe to say that most households in America will have these items, making them the perfect alternative to some much more expensive packing supplies.
Suitcases
Your suitcases are perfect for much more than that well-deserved vacation you take every once in a while. They are also a perfect tool to use during relocation. Your suitcases were designed to be safe containers for your clothes and cosmetics, so you can feel free to use them instead of moving boxes during relocation or when placing clothing-related items in mobile storage containers Seattle. Of course, there are some rules if you decide to use a suitcase as your packing material.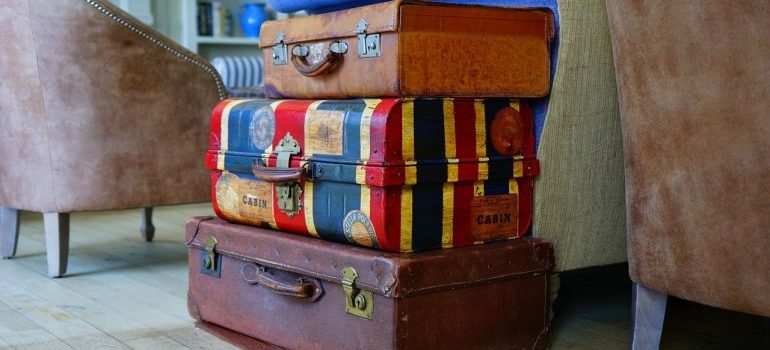 The most important rule of thumb is not to overfill your suitcase. That same rule applies to moving boxes, as heavy boxes are a hazard for everyone involved in the process. After all, you'll end up with something that you won't be able to lift. Thus, there is no point in overfilling your suitcases or boxes.
Linens
It doesn't matter whether you are placing your items in Bellevue self storage or are getting them ready for relocation – you will need to use protective packing supplies. The role of these supplies is to ensure nothing happens to your most fragile items, such as picture frames and glassware. But the problem with protective packing supplies is in their price, as they can be very expensive. Why spend your hard-earned money when you can resort to perfectly suitable improvised at-home packing supplies, such as your linens?
Towels, sheets, pillowcases, and even shower curtains can be great tools to use during your upcoming project. You can use them to wrap some sensitive and fragile items, or you can place them as a barrier between two plates. The options are limitless, all you have to do is be a bit creative. Especially since that creativity is going to save you a significant sum of money.
Office paper waste
Who would have thought that something as office paper waste could be THE at-home packing supply you have been looking for? If you have ever heard of packing peanuts before, then you can imagine in which way to use office paper waste. Shredded paper can be a great tool to use when wrapping any package, as it can fill out the free space inside the package/box. This will prevent your items from jostling around, so you'll be met with damage-free items at the end of the day.
Just be careful – even though we are talking about shredded paper, you still want to be cautious. Don't use any paper that has once contained pieces of important or confidential information. A lot of bad can come out of sharing confidential information with someone you weren't supposed to, so you don't want to take that chance.
Ziploc bags
Ziploc bags are something every household in America finds useful. While they are precious in day-to-day life, they will turn out to be even more valuable during special projects. Ziploc bags are the perfect improvised at-home packing supply because they check all the boxes. They are cheap, available, and completely useful. You'll want to use Ziploc bags for storing small items, such as screws and bolts that come out of your furniture after disassembling it. Whether you are using moving and shipping services in Seattle or are relocating items on your own, you'll want to break apart furniture for easier transport.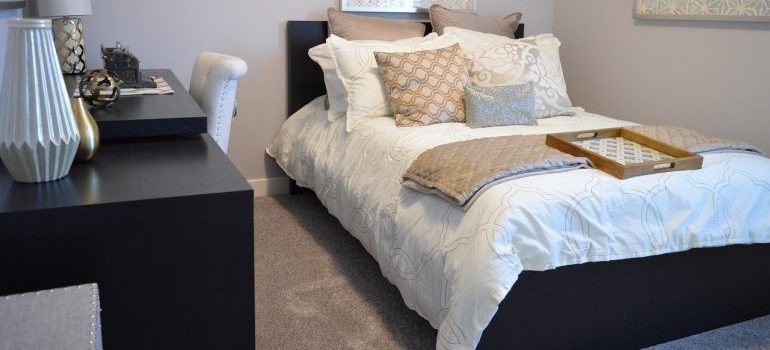 You can also use these bags for packing bathroom items, such as open shampoos. This way, even if they do open and spill, they won't do so over all of your items. Just keep very good care of those Ziploc bags. Just like the items they contain, they are easily lost. It's always a good idea to keep all of your used Ziploc bags in one container that will be labeled. Labels are there to remind people to keep a box well-protected during a move.
Blankets
You've most likely heard of moving blankets before, even if you didn't have a chance to use them so far. Well, common blankets that you use in your daily life will be the perfect alternative. As one of the best improvised at-home packing supplies, regular blankets will save a huge sum of money. You can use them when packing large household furniture for moving or storage, as they will keep your items safe and sound.
With so many effective improvised at-home packing supplies, there's no reason to spend more money than necessary on your upcoming project. Instead, take a look at the things you have in your own home. You can rest assured that you'll be able to find even more solutions than the ones we mentioned here. Most importantly, we fully believe in your ability to make an informed decision.