Improvised storage vs. professional storage
The lack of living space is something every person will experience sooner or later. At a certain point, you will simply notice that it has become practically impossible to accomplish your daily tasks because of all the clutter in your household or office. That is when you will start thinking of possible ways to resolve the problem at hand, without having to call in a bulldozer. Certainly, getting the extra space you need in the form of storage is never a bad idea. However, this is where most people debate on investing in DIY improvised storage vs. professional storage solutions. Allow PortaBox Storage Seattle to weigh in and help you decide whether to invest in a professional storage solution or to keep your items closer to home (or perhaps a combined solution).
Improvised storage vs. professional storage – which wins out?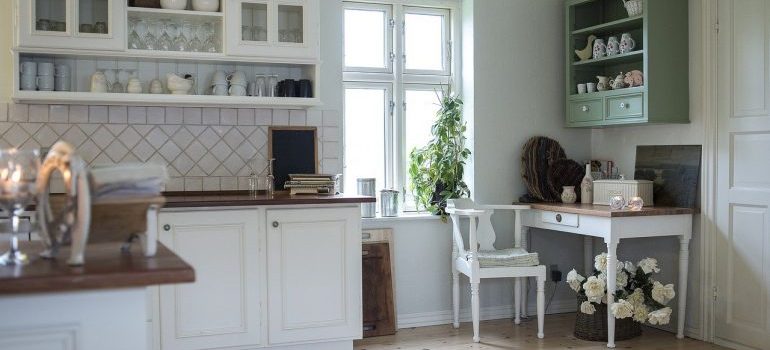 We would like to begin by saying that there isn't a right or wrong answer to this question. Both of these options can be right – it all depends on a couple of variables. So, whether you decide to opt for a Lynnwood self storage facility in pursuit of professional handling of your belongings, or you end up deciding for your garage is something that is completely up to you. We are here to show you what you stand to gain or lose from these options.
Pros and cons of improvised storage solutions
If you are someone who has always been creative and innovative, this is your chance to be creative at home. But this time, for the wellbeing of your entire household. There are certain advantages of improvised storage solutions, the main one being that you get to save a money in the process. So, in case you're not willing to part with some of your monthly budget to spend on storage, you might as well start improvising. The second advantage of opting for DIY storage solutions is the fact that you get to keep all of your items on your property. You won't have to drive back and forth just to retrieve an item or check in on the state of your belongings. That will certainly save a lot of your time as well as gas money.
However, there is one big downside of improvised storage solutions – the lack of safety. Professional storage providers have the conditions and resources to keep all your items safe from different weather conditions, burglary, pests, mold, etc. In this situation, you really have to weigh your options and the risks you are willing to take with your belongings.
If you are planning to store IT equipment, machinery or office supplies and paperwork – it would be best to seek out business storage Seattle. If you are seeking for the best option to store sports equipment, family heirlooms, seasonal equipment and tools, you might want to opt for professional storage. Do you need a place to store Christmas ornaments and holiday decorations? Then you might benefit from improvised storage solutions as opposed to professional storage. It's all about assessing your situation and knowing what to do about it.
Pros and cons of professional storage
Professional storage solutions are great for a variety of different situations. It goes without saying that one of the biggest advantages of on demand storage services is the fact that you get to store your items in a secure place. You won't have to worry about the weather damaging your items, and you certainly won't have to worry about anything being stolen. Of course, this only goes under the assumption that you will do your research and hire a reliable storage service provider. But the benefits of professional storage hardly end there. By placing your items in a Newcastle self storage facility, you get the luxury of freeing up all that space in your home that you can then use to your liking.
On the other hand, a downside of professional storage is the fact that not everyone might be able to afford it. However, we always suggest you immerse yourself in in-depth research. There are always storage facilities and moving companies that offer competitive rates. Another reason why you might opt for improvised storage as opposed to professional storage is if you have the need to frequently use those items that you plan to store. In that case, you will need to keep your items on your premises. However, if you simply need to access your stored belongings a few times a year, it is super easy to get a PortaBox container from our team and you should consider this option for your next project.
When would you want to use these two types of storage solutions?
Sometimes, the decision to opt for improvised storage or professional storage won't depend on your finances. Most often, it will depend on the items you wish to store and the reasons you have for storing them. Let's say you are going through a relocation and want to store your items to move with ease. Then it isn't very likely that you will be able to opt for improvised storage solutions. Likewise, if you are pursuing some extra space because you are remodeling your home, saying that you can find that space in your already crowded home would be ludicrous.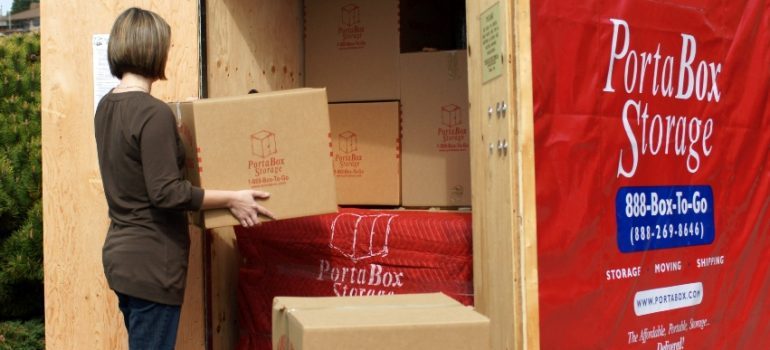 On the other hand, there are many instances when you will opt for improvised storage vs. professional storage. If the general purpose is to clear some clutter from your home, then you can clean out your garage, invest in some shelves, and get plenty of additional space. We here at PortaBox Storage have always been fans of smart usage of all the space you have. And if you notice you are running out of space despite your best efforts to store your items in your home, then you can always search for a suitable storage provider. The good news is that you can easily find them nowadays.