Industries That Benefit from Portable Storage Units the Most
Storage space is something that people just can't get enough of nowadays. This goes for businesses in all industries, as well as regular people: space is a very valuable resource. However, there are certain industries that benefit from portable storage units the most, compared to many others. PortaBox Storage, one of the companies that specialize in self storage Seattle trusts, will tell you which industries are in question. On top of that, we'll also elaborate on what the benefits in question are. We know that many business owners from every industry want as much space as possible. As such, we'll also explain why things are that way and why portable storage units are the best.
Some of the industries that benefit a lot from portable storage are retail businesses and restaurants
Businesses with storefronts or eating areas have designed their spaces to enhance the customer experience. However, by doing so, they sacrifice a lot of storage space. These industries still require plenty of space to store and arrange products, food, and other supplies. Therefore, it's crucial to have a movable and easily accessible storage facility. That's why our mobile storage containers Seattle business owners choose time and time again are perfect for them.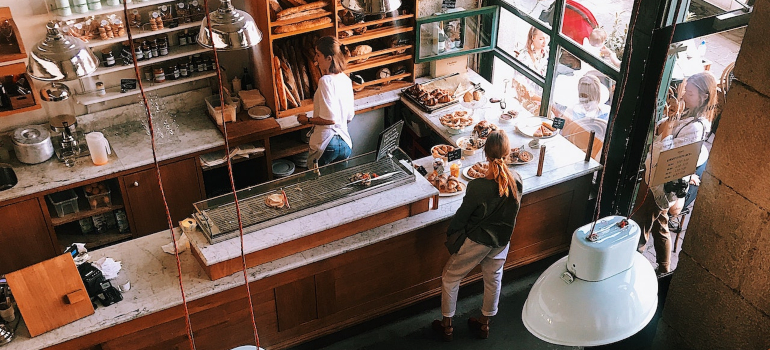 Larger retail and restaurant chains benefit from the portability of these units. It's mostly because they can utilize them in various areas and move them as needed. On top of that, smaller chains can also benefit from the extra space. A storage unit lets small businesses expand without having to search for a new location. In other words, you can get more space, without having to relocate. If it turns out the company must move, they can still take their portable storage unit with them. Being such a large city, Seattle is home to plenty of businesses, and they may or may not need some extra space.
Every retail business in the industry aims to make a profit by purchasing goods at a discount. This frequently entails stocking up on things and buying them when the deals are good. Portable storage containers can be a clever way to keep the goods close. Not to mention that said goods are easier to access if there isn't enough space anywhere else. If your goods are sensitive to temperature changes, our heated storage Boise relies on can keep them safe.
The construction and manufacturing industries also gain a lot from portable storage
One industry that relies on having heavy equipment available is construction. It might be difficult to locate storage space that is accessible, economical, and secure. Using portable storage containers can be a great method to safeguard a business's most priceless assets while keeping them accessible. Storage space is beneficial for a variety of connected industries, including plumbers, electricians, HVAC contractors, roofers, and many others. Even one-man businesses use storage, such as units Renton self storage provides to locals. 
Equipment safety and security must be a top concern for manufacturing and construction enterprises that use it on job sites or in storage facilities. Furthermore, as new projects are developed, many businesses in this industry must relocate their tools. Sometimes these moves can be short-distance, while other times they can be from one construction site to another, or even cross-country. In addition to the efficiency storage containers offer, they are very strong and better suited to safeguard instruments against harsh weather conditions and theft.
What many business owners across every industry do not know is that storage companies are more than willing to give a helping hand. For example, door to door storage Seattle relies on will accommodate its citizens' needs. On the other hand, companies and businesses can opt for many other storage services. Our storage company, for example, will provide you with the right storage solution for you.
Industries that require lots of outdoor work benefit from portable storage the most
When we say "outdoor work" we mostly think of industries that thrive on land. The industries that benefit from portable storage are often:
Farming,
Agriculture,
Landscaping.
Although it may seem clear that workers in agriculture need to store their farming equipment and tools, they also frequently keep harvested products in cold storage areas and occasionally cultivate crops in movable, enclosed areas. On a single farm or plantation, stored equipment must be quickly and easily accessible in several locations depending on the season and amount of activity at the time. Regardless of the season, an efficient workflow can be maintained thanks to the portability and versatility of mobile storage containers.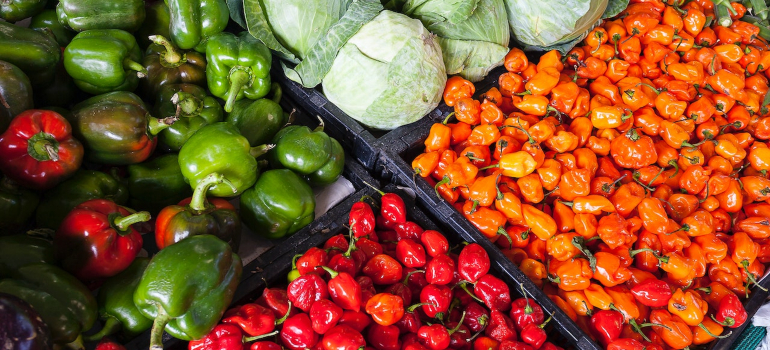 Within a larger farm or field, mobile pods can be transported closer to the working zones to assist with the changing needs of the job and can provide easy access to the stored goods. When these units have completed their task and are no longer required, a forklift may easily pick them up and move them in time for the upcoming season or completely away from the property to haul the goods to the market.
In many places, landscaping dictates that some equipment is utilized more in the summer while other equipment is used more in the winter. This indicates that high-quality storage is required to protect everything from the weather when the tools are not in use. An essential tool for a qualified landscaper is storage. You might have enough room if you add a mobile storage unit to your property to start a landscaping company.
Everyone can gain something from mobile storage units
As mentioned before, storage and space are something people can't live without and can't get enough of. The same goes for businesses, big or small. We hope that this list of industries that benefit from portable storage units the most will help you figure out whether your business needs a mobile storage unit or not. PortaBox Storage is here to help you if you don't know where to look. Call us today and we can talk about your needs and wishes!