Items you shouldn't store in your basement
One has to admit that it's incredibly tempting to make the basement, attic, or garage the dumping ground for all those items that don't have a designated place in your house. Make no mistake – these areas of your home certainly can serve as a reliable in-house storage solution, but they won't be equally welcoming for all of your items. Of course, renting temporary storage Seattle is always the best idea when in need of some extra room in your house. But if that's not an option, you need to know which items you shouldn't store in your basement.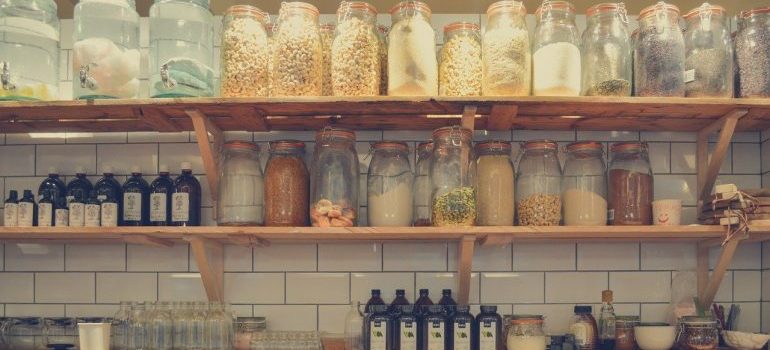 After all, we are sure you want to avoid a disastrous situation that could follow after storing some of the following items in your basement. It doesn't matter whether you plan on dumping them for a couple of weeks or a couple of months – you should never play around when these items are concerned. So, here are some of the most common items people should never store in a basement.
What appears to be so problematic about basements?
For many homeowners, the basement is a bonus area of the house where you can store many of your extra items. However, you don't get the luxury to let yourself go and store the first thing that comes to mind. The problematic part about basements is hidden in the fact that they are susceptible to changes in the weather. While a temperature-controlled self storage Boise unit will be able to protect your items through hot and cold, thick and thin, the same cannot be said about your basement.
That being said, you should be very careful about the items you put in your basement for any period of time longer than a couple of days. You don't want to see damaged items, but that will require some effort on your part.
Flammable materials
Many households in America have some sort of heat source in their basements. The furnace, water heater, and dryer are just some of the afore-mentioned heat sources. What's so dangerous about heat sources is that they require your utmost attention. You should be very careful about the items you put near them. To be more precise, you should never put flammable materials near the heat source in your basement.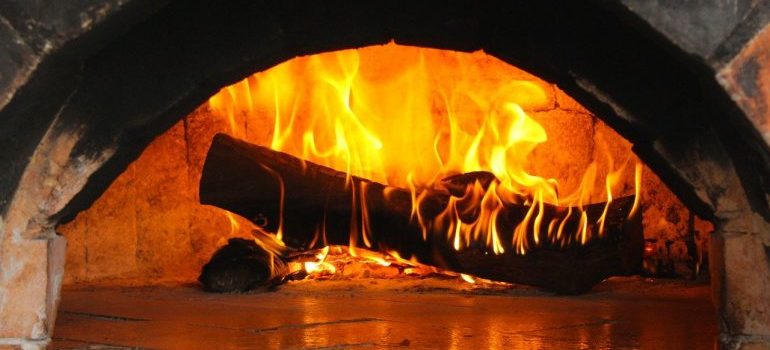 Gasoline, paint, kerosene, propane, and your cleaning products should never be put in a basement. Considering the fact that they have the potential to make a lot of damage, you shouldn't mess around with this one. Bear in mind that all of these hazardous materials won't be allowed inside a self storage Shoreline unit either. So if you are set on keeping them in your household, you are going to have to look for a safe and suitable place away from any heat, pets, and children.
Documents, photos, books
Many people fail to recognize how fragile paper really is. The heat coming from your basement can be extremely damaging for your documents, photographs, and books. Besides, you have to take into consideration the fact that a lot of basements get flooded sooner or later. You don't need us to tell you what will happen if your documents get soaked in water. You could protect your important papers from getting soaked by placing them on a high shelf. However, you can never ensure they stay 100% safe in the basement.
When it comes to such items, it's always better to place them in a safe or a closet. Therefore, find a secure place for your safe, especially if you keep a lot of money and valuables in it, and worry not about your documents. They will get a much higher level of protection than a basement could ever offer them.
Delicate pieces of clothing
The thought of storing your wedding dress or a leather jacket in your basement must have occurred to you at some point. However, delicate pieces of clothing are among the items you should never store in your basement. People usually think that wool items are the only ones that are prone to moth infestation. But, as it happens, even cotton is susceptible to an infestation caused by moths and other insects.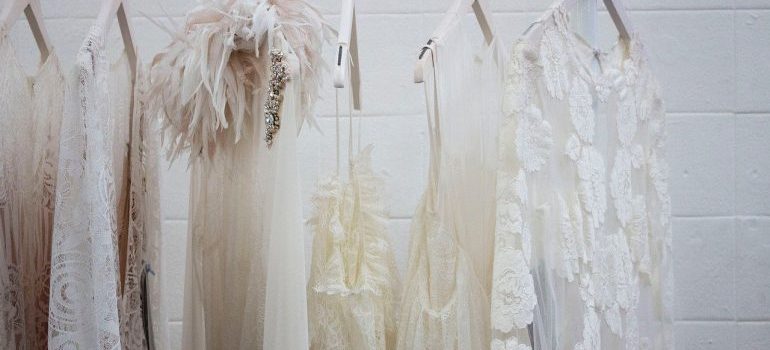 Sure, you most likely won't cry over a few old cotton T-shirts, will you? But fur, sentimental baby clothes, leather, and all other important pieces of clothing need to be kept in a reliable storage unit or in the main part of the house. So either seek out reliable storage services in Seattle or find a corner in your house where you can put your clothes. You can always use vacuum-sealed bags to minimize the space they need to occupy.
Wooden furniture
If you care about your wood furniture, then you should never place it inside your basement. Furniture made from natural materials belongs to the list of items you shouldn't store in your basement, garage, or attic because they are prone to mildew. The optimal conditions for storing wood furniture can be found in temperature-controlled Bellevue self storage. Considering the fact that wood furniture (whether it's an antique or not) can cost quite a lot of money, it definitely deserves an investment on your part. These days, storage units are quite affordable, so you will most likely be able to find the one that fits your budget.
There are a few more items you shouldn't store in your basement
And to find out what they are, all you have to do is think about it. Take an item, any item into consideration. Ask yourself if the item in question is prone to damage when exposed to heat. Then think about its value in your life. If you are holding an item of immense importance, then add it to the list of items you shouldn't store in your basement. Sometimes, you simply can't afford to take that risk.