Low-quality packing supplies to avoid using
When preparing items for storage, one of the most important things that you need to think about is packing your items the right way. And that might seem like an easy task. Still, a lot of people make mistakes in this regard. Especially when it comes to choosing the right type of packing materials. Some do it due to a lack of understanding while others do it to try to lower their storage costs. Nevertheless, whatever the reason for choosing low-quality packing supplies is, the outcome will be the same. The items you stored will not last long, regardless of whether you rent the poorest storage you can find or use the best portable storage containers Seattle. In order to help you avoid this, we have created a list of low-grade packing materials you should avoid using.
Use the most durable boxes you can find
When comes to packing, either for moving or for storage, the first thing that comes to people's minds is cardboard boxes. However, there are many types of cardboard boxes on the market. Not only when it comes to their shapes, sizes, and purposes but when it comes to durability as well. Of course, the cheapest and most common are single wall boxes. And, as you can imagine, these boxes provide the least protection for your items.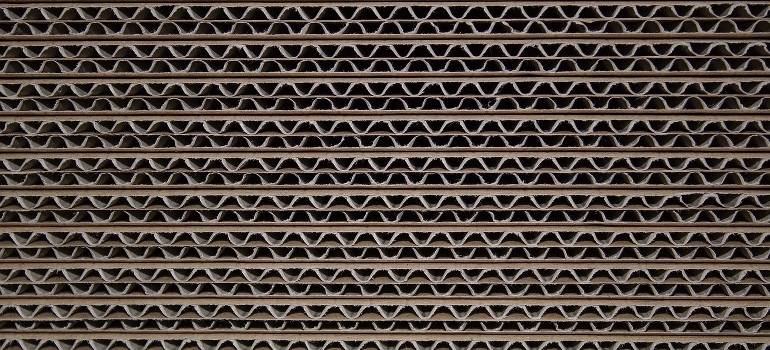 You can also find double wall boxes that are a bit stronger and, naturally, a bit more expensive. As well as triple wall corrugated carton boxes that are most durable. And can provide the highest level of protection for your valuable belonging.
Unfortunately, triple wall boxes are the most expensive and most difficult to come by. If you can acquire them, great. If not, at least try getting double wall boxes. They will provide your items with at least some level of protection. Unlike single wall cartons that won't do much when it comes to protecting your stuff from physical harm or poor storage conditions that a lot of storage facilities have trouble with. So, to conclude, make sure that you use more durable boxes for your stuff and use reliable movers if you are moving or find quality Mill Creek self storage solutions.
Avoid used boxes that you can find online
Another thing that is becoming popular these days, when it comes to the usage of low-quality packing supplies is utilizing free moving boxes. The internet is full of advice on how you can save money by finding free cardboard boxes to pack your stuff.  You can find boxes that someone else used before you on many websites. These boxes might have been of good quality once. However, they are most of the time already damaged and weakened by their previous users, which, of course, can put your items in danger as they can easily tear up under pressure caused by the weight of your items.
Another factor that you need to think about when using these boxes, especially for storage, is that those cartons usually have small puncture holes through which moisture, dust, and pests can easily crawl in. And this can damage your stuff even if you are using quality short term storage Seattle services.
Do not use free boxes that you can find in grocery stores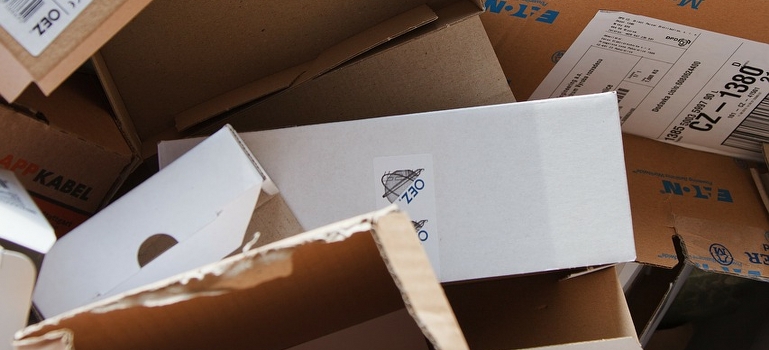 One more dangerous trend that many websites dealing with moving and storage propagate is using free cardboard boxes that are not intended for storing and packing items during a move or storing but for transporting different kinds of goods. You can find much advice on how you can visit your local grocery store, bookstore, or liquor store and ask them to give you the boxes in which the goods were delivered to them. And while most of these stores will be more than happy to hand over these cartons, we urge you not to risk it.
Those cartons are usually of poor quality and are more than beat up to serve you any real purpose. Of course, if your main goal is to lower your moving or storage costs in any way possible, you can take your chances with such poor-quality packing solutions. However, do not expect that your items will not suffer harm or damage, except in cases where you are able to secure top-quality moving and storage services Seattle.
Regular trash bags are considered to be very low-quality packing supplies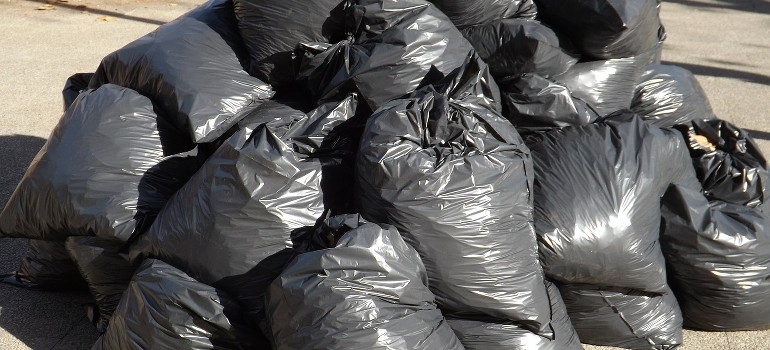 You will see a lot of people who use standard trash bags for packing their stuff as well. Be aware, though, that these bags are not intended for protecting your items. These bags are made for trash. They will easily snap under heavyweight, as you probably already experienced while trying to carry it full to the trash bin. If you want to make sure that your items are protected from moisture, use plastic wraps that are made for packing. Or heavy-duty bags instead of simple trash bags.
Do not use packing peanuts for padding
Another common packing material that you will often see in many packing guides is packing peanuts. They might seem like a good option for providing padding and filling empty voids in your boxes. However, they are difficult to reuse and recycle. Additionally, they create dust and microparticles that are dangerous for the environment as well as your items. Instead, use packing paper or pieces of cloth to stop your items from moving while inside boxes. And providing extra padding.
Invest in quality packing supplies – it is not that expensive at all
As you can see, there are many low-quality packing supplies that you easily end up using if you are not careful. Be smart. You can easily find quality packing materials Seattle can offer at low prices. And there is no real need for you to risk the well-being of your items by trying to find alternatives when it comes to packing materials.