Lynnwood Self Storage
Washington or Idaho – PortaBox Storage presents you with the premium Lynnwood self storage alternative for all your needs!
Whether you're planning to remodel, relocate, or simply declutter and organize your household or business premises, you may find yourself in need of additional space to store all of your extra belongings. If you are looking for reliable and affordable Lynnwood self storage options, we have the ideal solution for you. PortaBox Storage can save you time and money with the best self storage Lynnwood WA has to offer. Contact us today and we will discuss your needs. Our team will develop a project plan that includes the number of PortaBoxes required and time and location of delivery. And we will answer any questions you might have about how our services work.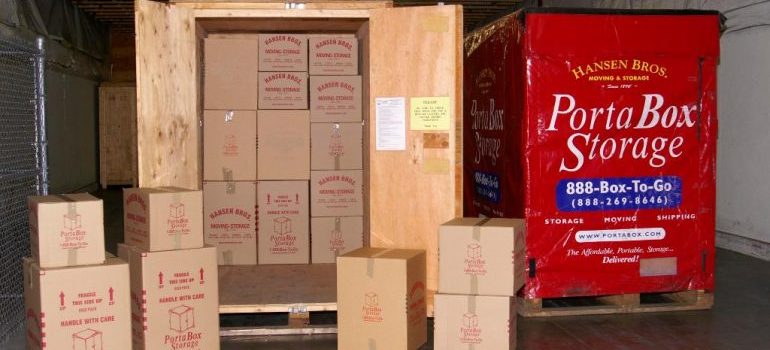 Lynnwood self storage at your doorstep
Finding the best solution for storing your personal or professional belongings can be overwhelming for many people. We understand that. And with the help of a member of our PortaBox team, you can put your mind at ease when it comes to making the right choice. Not only does PortaBox offer convenient, reliable storage solutions but it is very cost-effective. So you don't have to spend an enormous amount of money on storing your belongings.
The great thing about using PortaBox services is that we are focused on your convenience and satisfaction. You only need to: 
tell us when you want empty containers delivered to your residence or business, 

let us know when you'd like the filled containers picked up, 

then let us know later when you'd like the containers with your belongings returned. 
Save valuable time and unnecessary expenses by avoiding having to rent, load, drive, and unload a rental moving truck. We will take care of the transportation of PortaBoxes, whether to a storage facility or your new address. No matter if you are moving locally or across the country, our flexible moving and shipping Seattle solutions will meet all your needs.
PortaBoxes make your life simpler
There are many situations for which a trusted Lynnwood self storage solution could make your life a little bit easier. Maybe you are preparing for a new addition to the family, or your kid is heading off to college. Perhaps you wish to declutter your home living spaces, garage, attic, or basement. Or you will be traveling out of the country for an extended trip and you don't wish to waste money on rent. There are virtually endless life circumstances that can be simplified with high-quality on-demand self storage services. And especially ones that ensure the safekeeping of your belongings. Prepare on time, get a free PortaBox quote, and make your life infinitely easier.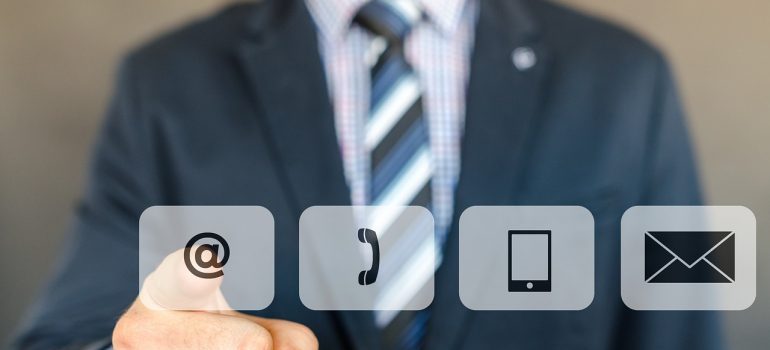 How does it work?
In case you are wondering about how the process of getting PortaBoxes works, it's very simple. There are just a few steps to take:
Contact one of our professional PortaBox consultants who will answer all of your questions and work together with you to create a project plan. One that includes how many containers you need, when you would like them delivered, and to where they should be delivered. Once the plan is set, we will schedule the delivery of PortaBoxes to your home or business address you provided.
Pack your PortaBox Lynnwood self storage unit at your convenience. Our PortaBoxes are placed at ground level, so you don't need any special tools, ramps, or equipment to load them. In the event you need packing supplies, we can offer you a wide variety of packing materials at highly competitive costs. 

As a  provider of some of the top

packing supplies in Seattle

, we offer padlocks, different types of cardboard boxes, moving pads, and many other helpful packing supplies. Once you pack up your belongings, carefully load them into the PortaBox container. We recommend labeling all boxes properly and staging the belongings in the PortaBox. All to make the future unpacking process faster and easier.

Call us when your PortaBoxes are loaded and ready to go. We'll pick up the container filled with your belongings and transport it

back to our secure warehouse or ship it to your new address.

You can access your stored PortaBox in our warehouse when you need. All you have to do is contact us 24 hours ahead, and we will stage your PortaBox containing belongings for your visit to our warehouse.
Storage facilities that meet the highest standards
If you choose PortaBox, you get one of the best solutions for self storage Lynnwood WA has to offer for storing extra belongings from your home or office. And you can rest assured the actual containers and the warehouse they will be stored in are the best in the business. Residents and businesses throughout Lynnwood and the surrounding area have trusted the top-notch quality and secure portable storage services we have offered for decades.
Your PortaBox will be stored in a temperature-controlled and security-monitored warehouse with fire alarm systems, motion sensors, and perimeter video surveillance. And, of course, our warehouse storage staff is always happy to provide you with the necessary assistance. Warehouse access is strictly limited to customers – there is no public access to our facilities. And only you or your designee can access your belongings as each PortaBox is locked with the padlock you provide.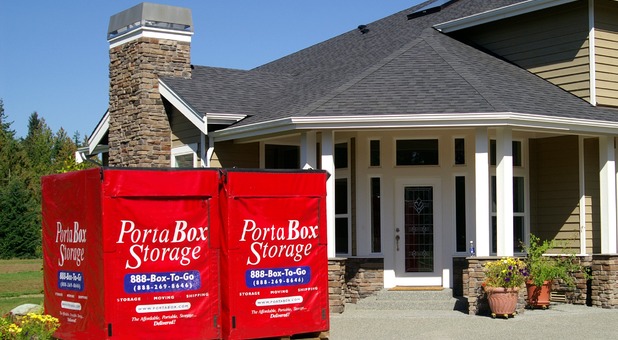 You can choose between short-term or long-term storage options in Lynnwood, WA. We understand that life is unpredictable, and you can't always anticipate all of your moving and storage needs in advance. That is why we take pride in providing excellent solutions to unexpected storage needs, regardless of their duration.
We recognize that storage can be an unplanned expense for many customers. And we plan it all accordingly, ensuring that customers don't have to pay for storage space they don't need. To achieve this, we offer 6-month, 3-month, and month-to-month plans designed to fit just about any situation. For those requiring storage for a long duration, we offer attractively priced long-term options as well. Best of all, you can change the storage plan duration should the need arise. Simply contact one of our professional PortaBox agents, and we will adjust our storage solution to your needs.
We provide storage for local businesses as well
We proudly provide efficient self storage Lynnwood WA solutions to businesses and charitable organizations as well. Whether you need to declutter your office, stage an area for commercial purposes, or clean-up your worksite, PortaBoxes are the perfect solution.
There are endless possibilities for how one can use PortaBoxes to the benefit of large and small businesses! A company may use them to keep restoration, maintenance, construction, contracting, or demolition project running smoothly and safely. One could also use them for tradeshows and events to store goods and collaterals as well as for file and equipment storage in the event an office must be closed temporarily. Regardless of your storage needs, our business storage in Washington will make your project much easier.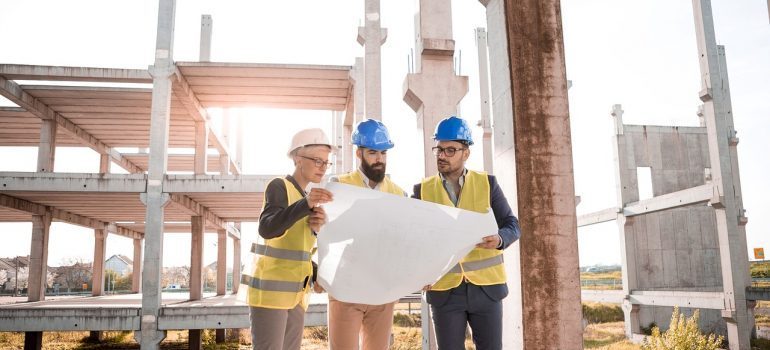 An introduction to Lynnwood, WA for newcomers
Lynnwood, Washington is located in Snohomish county, and it belongs to the Seattle-Tacoma-Bellevue Metro area.  Usually referred to as the Seattle suburb, Lynnwood has about 38,800 residents. In case you are planning to buy a house, you should be prepared to pay $492,600, which is the median home value in the area. In case you decide to try renting until you find the best neighborhood for yourself and the family, it will cost you about $1,439 a month. The median household income is about $67,576.
Lynwood safety scores
Besides, we can freely say that Lynnwood has good safety scores when it comes to crimes. Namely, they are much lower than the national average. On the contrary, property crimes are much higher than the national average, especially burglary, and theft. And, this is one more reason to consider keeping your valuables in our safe facilities. Especially when you plan to go away from Lynwood, for a longer vacation. Or when, due to work needs, you have been moved to another area for a certain period of time.
Things to see and do in Lynwood, WA after you move here
The city is located about 16 miles from Seattle, and 13 miles from Everett. Despite its modest size, it is known as a suburban hub and a retail and office district. Besides that, if you are living in the area, or coming from Seattle and other places to discuss your Lynnwood self storage needs, you might spend some time enjoying numerous outdoor and indoor recreation areas.
Lynnwood has many public parks, where you can go for a refreshing walk. Or simply sit down and enjoy the scenery. In Lynnwood, you will find scenic nature trails and lakes, but also swimming pools and athletic complexes. Besides those, there are many indoor playgrounds for kids. Most of the places in Lynwood you can visit at any time. However, if you want to see some of them, you should call in advance to check the opening time. So, in case you are visiting, don't miss to see Scriber Lake Park, Meadowdale Playfields, Funtastic Playtorium or Lynnwood Bowl and Skate. And, you can also visit some of the Lynnwood restaurants, each of them offering excellent dishes.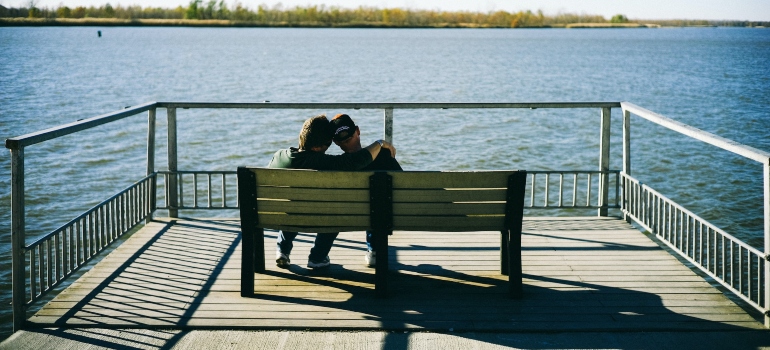 Lynwood transportation
In case you decide to use storage facilities in Lynnwood, the fact that the city is well connected with other parts of the metropolis will make you satisfied. So, you won't have a problem visiting us. Also, the good infrastructure will enable us to easily respond to your requests. And, at all times, you will easily reach Downtown Seattle, Everett, Vancouver (British Columbia, CA), and Bellevue. Also, it goes without saying, that you will have excellent commuting possibilities should you secure an attractive job in Seattle or Everett.
Get in touch and plan your storage project with PortaBox
If you are searching for a way to store your belongings in the most convenient and affordable manner, using Lynnwood self storage solutions is your best option. Regardless of your project, PortaBox is the mobile storage solution residential and commercial customers in Lynnwood and the surrounding areas trust most. Contact the PortaBox Storage team, ask for a quote, and PortaBoxes will be delivered to your residential or commercial doorstep when you need them. Save time and money while your valuable possessions are in the most well-maintained and secure storage warehouse in Lynnwood.