Moving to a condominium in Seattle: Pros and cons
For those unfamiliar, a condominium or condo is an extensive property complex consisting of separate units owned independently. Seattle is a great place for condos because it's a busy city with many high-rise buildings, and condos are often more affordable than single-family homes. If you have issues with whether you need storage solutions or which storage unit best fits your need, PortaBox Storage is here to help you resolve any problem related to moving to a condominium in Seattle.
Pros and cons of moving to a condominium in Seattle
Condos are becoming increasingly popular, especially in busy cities like Seattle. Nonetheless, thinking things out carefully before jumping in headfirst is smart. On the one hand, living in a condo can be super convenient. You're often right in the middle of the action, and many condos come with amenities like a gym or pool. But on the other hand, there are some potential downsides to consider.
Whether condo living is right for you depends on your priorities and lifestyle. It's important to do your research and consider factors like location, price, and HOA (Homeowners Association) rules. Another thing you should consider after deciding to move is if self-storage Seattle meets your needs.
Pros can assist you in choosing a condominium when moving
There are many benefits to condo living in a city like this. So, let's explore the pros of moving to a condominium in Seattle. Among the many cons of moving to a condominium, we singled out the most important benefits such as:
Concerns with upkeep are minimal, if nonexistent
Easily accessible locations by foot
Diversity of amenities
Priority is given to safety
Concerns with upkeep are minimal, if nonexistent
Condos need far less upkeep than single-family homes do. Condominium owners can rest easy knowing that their monthly HOA dues go toward maintaining common areas such as the roof, security, landscaping, corridors, elevators, and fitness center. The interior upkeep of a house, including the walls, appliances, and flooring, is within the owner's responsibility. If this makes a living more manageable for you, start packing. You don't need to contact moving companies but simply rent mobile storage containers in Seattle to simplify the process.
Easily accessible locations by foot
You can't get much closer to the theater, restaurants, spa, and main shopping center than in a condo. One of the biggest perks of living in a walkable community is getting to places quickly and easily without relying on a car. Whether grabbing groceries at the local market, meeting friends for dinner, or simply going for a walk in the park, accessing destinations by foot can save you time, money, and hassle.
Diversity of amenities
Amenities in condominiums can vary depending on the specific building and community, but they often include shared spaces and services that enhance the residents' quality of life. Some standard condominium amenities include fitness centers, swimming pools, business centers, party rooms, outdoor spaces such as terraces or courtyards, etc. These amenities are typically available to all residents and are maintained by the Homeowners Association (HOA) through monthly fees.
Priority is given to safety
Most downtown Seattle residences have a 24-hour concierge and package storage service. Having a friendly face on call at all hours may eliminate stress. They monitor the outside of the building, the garage, and the communal areas to ensure suspicious outsiders do not get in.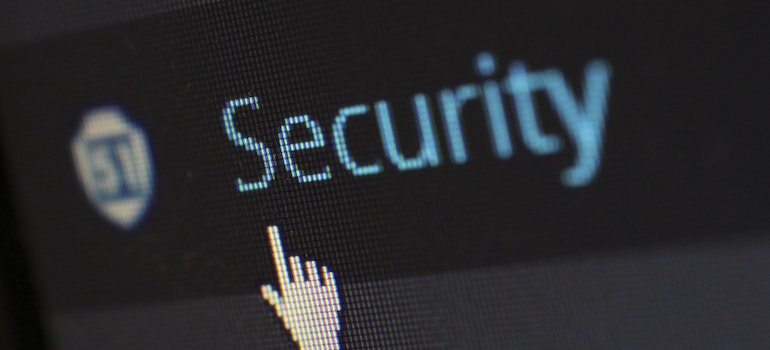 Cons of moving to a condominium
While there are many benefits to living in a condominium in Seattle, there are also potential downsides to consider. By understanding the potential drawbacks of condo living, you can make an informed decision about whether or not it's the right choice for you. Here are some common downsides of moving to a condo in Seattle:
Connected units
Associations fees
Noise and other disturbances
Limited privacy and space
Connected units
Those who live in condos often have to share walls with their neighbors, not to mention the people who could live above and below them. But having only one loud neighbor daily might degrade your quality of life. It's not ideal to have completely opposite schedules from your neighbors. Connected units can change your way of living. But if you're realistic and well-organized, this shouldn't be an issue for you. Give yourself time to adapt. Pack your things and find West Seattle self storage to help you out.
Associations fees
Those who invest in a Seattle condominium must pay a monthly fee to help cover maintenance and other expenses. This adds up to thousands of dollars every year. That's the price you pay for the convenience of not worrying about gardening, painting walls, changing carpets, and other common-area upkeep.
Noise and other disturbances
Shared walls, floors, and ceilings can mean that sounds from neighbors, pets, or even traffic can be heard more easily. While most condominiums have rules and regulations in place to address noise and disturbances, it's important to consider the potential impact on your daily life.
Limited privacy and space
In a condominium, you'll share common areas such as hallways, elevators, and possibly even laundry rooms with other residents. This can mean you'll have less privacy than in a single-family home. Additionally, condominiums are often designed with space efficiency in mind, meaning you have less square footage than you would in a traditional home.
Moving to Seattle usually requires portable storage solutions
Moving to Seattle offers a vibrant city lifestyle surrounded by natural beauty. After deciding to move to Seattle, the next part is often overwhelming- packing your stuff and moving. But with limited space and likely a lot of stuff to move, finding the proper storage solution can be a challenge.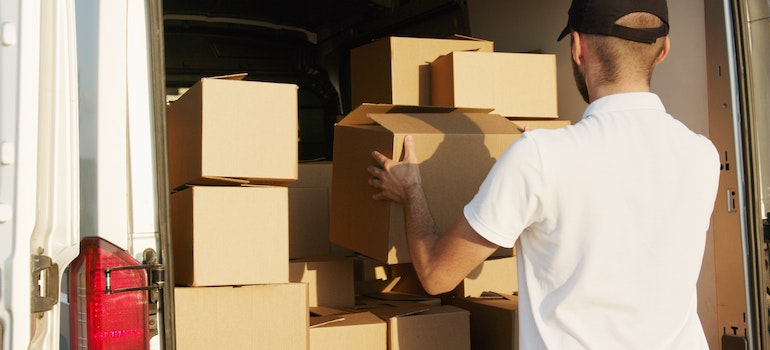 Whether you need on-demand storage, a mini storage unit, temporary storage, or door to door storage in Seattle, portable storage containers can be delivered to your location, allowing you to pack and store your belongings on your schedule. Also, it will enable you to load and unload your belongings without renting a moving truck or hiring professional movers.
Before moving to a condo in Seattle, do a deep research
If you're considering moving to a condominium in Seattle, research is recommended. Look for condominiums with amenities that are important to you, and make sure you understand the rules and regulations set by the HOA. It's also important to consider storage solutions and find the one that suits you best.