Must-have storage supplies for first-time renters
Renting a storage unit is slowly becoming a necessity for most homeowners. The fact of the matter is that homes and offices are becoming smaller by the year, especially in the larger cities. But even in smaller ones, such as Everett, storage units are in high demand. To make the most out of your Everett self storage unit, you are going to want to procure some of the must-have storage supplies before you relocate your belongings there. But what exactly do you need? We are going to cover the answer to that question in this article.
What are the must-have storage supplies when renting a self storage unit?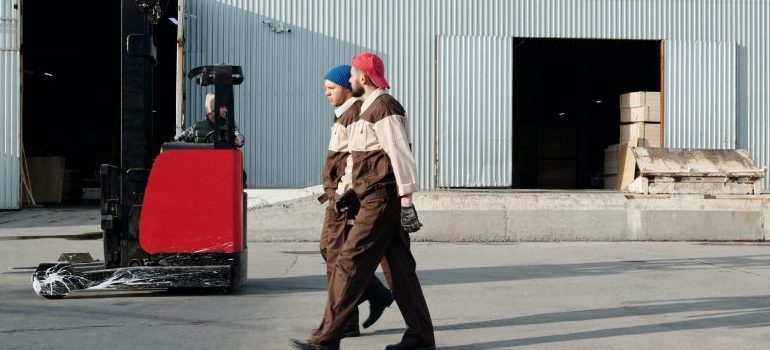 Generally, the choice of supplies greatly depends on the type and number of items that you wish to store. However, they can be categorized into several types. Here are the supplies that every storage unit can profit from:
Packing materials
Containers
Shelving
Cleaning products
Having these before you start transporting your items to the storage unit is going to make the entire experience much more enjoyable. Do note, however, that some storage companies can provide you with much of these supplies and materials. That is why you may want to take some extra time to choose the perfect storage unit for your purposes. It has the potential to reduce the time and effort you are going to need to invest.
For example, our Lynnwood self storage facility can provide you with universal portable self storage containers and packing materials. Most of the units are rented out by a moving and storage company, after all. At the very least, by talking to your storage service provider, you will understand what it is exactly that you need to make your belongings as safe as possible.
Moving on, let's explore each category so you can understand exactly why is it that you need these supplies.
Packing materials
Even though your items are going to be within the safe confines of a storage unit, that does not mean you can afford to be sloppy with the packing process. When moving things in and out of a storage container, there is always a chance of something falling down or getting a bump here and there. And if your items are not properly packed, they might get damaged in the process.
The supplies that you are going to need are much the same as the ones you would use for the packing process for relocation. That means packing tape, packing paper, bubble wrap, packing peanuts, etc. Depending on the type of your items, you may want to procure additional supplies for maximum protection. If you are not sure exactly what it is that you need, you can always talk to the storage provider or a moving company. And if you are utilizing a business storage Seattle solution, for example, it might be worth your while to invest a bit more into high-quality packing materials. These supplies are not really that expensive and they can save you a lot of headaches.
Must-have storage supplies – Containers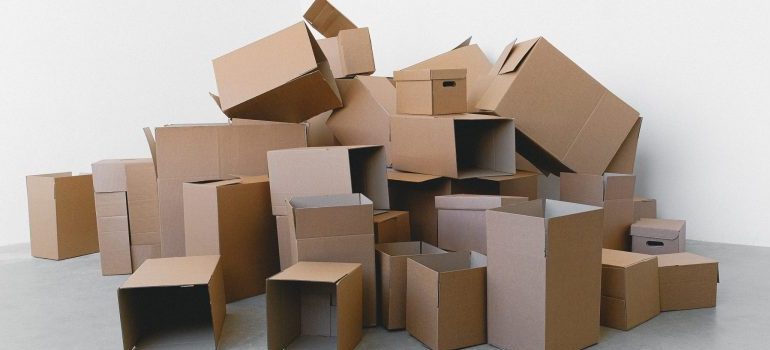 Next up, containers. This includes all the cardboard boxes, plastic bins, baskets, totes, anything you can put some of your belongings into. You will want to have a variety of containers available before you start storing your belongings. Some items can be safely stored within a tote, for example, while others will require the full protection that a plastic bin can offer.
However, the choice of containers is going to greatly depend on the storage unit in question. One of the most cost-effective choices that you have at your disposal is PortaBox Storage. Our services enable you an affordable, easy-to-access solution for all your storage needs. We deliver our portable self storage containers to your address, where you can load them up with the boxes, bins, totes, or others types of containers for your items. Our team will then pick up the storage container and transport it back to one of our facilities until the time comes where you need those items back.
Shelving
To make the most out of your storage unit, you are going to want to utilize the space to its full potential. This means installing additional shelving inside a storage unit. While some storage units will already have built-in shelves, most of them do not. In most cases, there will be ample space to install shelving and create even more storage options. However, before you order the shelves, you may want to talk about your storage provider if you are allowed to install them.
You have a choice of metal, plastic, or wooden shelving, which will depend on the items that you plan on storing. Plastic shelves are a great choice if you don't plan on having plenty of heavy items on them, for example. If you do, you might want to invest in heavier metal or wooden shelves. You can even build shelves on your own if you want to minimize the cost. If you have the time and the inclination, this is actually the best option.
Cleaning products
Lastly, you may want to have some cleaning products on hand. You will want to thoroughly clean all of your belongings before you store them, anyway. But since you never know how much time it will pass until you need a specific item, you may need to clean it again before using it. That is why you may want to have some cleaning supplies within your storage unit. While some storage facilities offer their own cleaning services, few of them extend these services to your items. This is a task that you will need to do on your own.
Conclusion
As far as must-have storage supplies go, these are the most important ones. Of course, you will want some additional supplies based on other factors. For example, if you are storing your belongings in an "unsafe" neighborhood, you will need to invest in heavier and sturdier locks. Or if your unit has a problem with humidity, you are going to need supplies to deal with that. The best thing to do is always to talk to a professional and get recommendations for your specific situation. But for the most part, if you get these supplies that we mentioned, you will have no problems!