Packing wooden items for storage – how to prepare
Because of their convenience, the demand for storage units is on the rise. They are a great solution for those who want to remodel their homes, keep them clutter-free, or simply relocate to another place. But, no matter how convenient self storage Seattle is, you will need to learn how to properly store your belongings. By doing this, you will ensure their safety during the storing period. To help you out, we've come up with a guide on preparing and packing wooden items for storage since these items are very delicate and need to be handled with extra care. Keep reading and you will learn how to store like a pro!
Thinking about storing wooden furniture? Here's what you need to know
So, you are thinking about storing some of your belongings? If that is the case, you have come to the right place. We are going to tell you all about storing "the right way" and what exactly that means. And, yes, we know you are here because you wanted to learn more about packing wooden items for storage, but let's not rush things with no reason. There are other things you need to know, such as finding a storage unit that meets all of your requirements, planning a budget, making an inventory list. Only after you take care of all of these things, you should start your search for some simple storage packing tips.
But don't worry, you are not alone in this process. You don't have to search for Renton self storage units or spend hours searching for every storage tip. Right in this guide, we are going to cover the basics of storing. Follow our guidelines and the entire storing process will be much easier for you.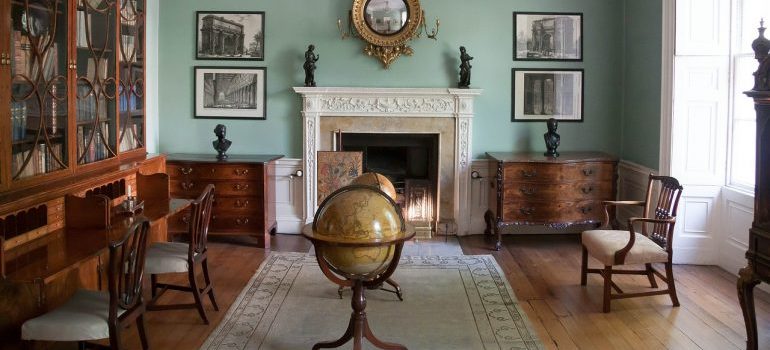 Instead of rushing, choose your storage unit wisely
When it comes to storing, one of the most important things you will need to do is to choose between different types of storage units wisely. People have different needs and that is why there are so many different types of storage units. Your job will be to find the one that suits you the most. Do to so, ask yourself the following questions:
For how long do I plan to keep my items inside the storage unit?
How many items do I plan to store?
Are there any delicate items among those that I intend to store?
Is the location of a storage unit important to me?
How much money can I spend on a storage unit?
Answer these questions and you will be one step closer to finding the perfect Bellevue self storage for your needs. And, keep in mind that if you find this task to be hard, we will gladly help you with your storage hunt.
Simple tips and tricks for packing wooden items for storage with ease
Many people think it is better to store their belongings in their homes, in rooms they don't use often. However, there are many downsides of in-house storage solutions. Creating clutter and not having enough room in your home are only some of them. That's why you should always opt for storage facilities. And, once you find the right one, you will be ready for storing. Here are a few tips on packing wooden items for storage that you can also apply on other items you plan to store.
Plan the entire process of packing wooden items for storage
Every task becomes simple when you have a plan by your side. This is why you will want to make one before placing your belongings in the storage unit. Trust us, this will be of use when packing wooden items for storage because you will have a schedule and a reminder on all the things you need to do. So, if you want to store with no problems along the way, make sure to write things down and place your plan in some visible place. Plan every step, and do it in advance.
Preparation is crucial in storing the right way
Every item needs to be prepared for the storing period. When it comes to wooden furniture, you will have to clean it and cover it with a coat of wax. By doing this, you will avoid cracking that can happen from temperature fluctuations and if the wood drys out too much. Also, storing wooden furniture will be much easier if you take it apart and protect every piece separately.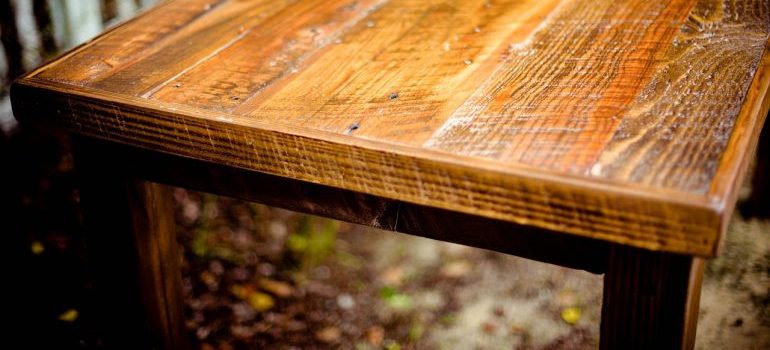 Gather enough packing materials for storing wooden items
In order to pack your wooden items properly, you will need to gather different types of packing materials. Cardboard boxes, packing tape, markers, cushioning materials are only some of them. You will also need some alternatives to traditional packing materials, such as bedsheets. Wooden furniture needs to breathe and, by covering them with bed linen, you will make nice airflow. This is a must if you choose a long-term Lynnwood self storage facility.
Come up with a system that suits you
When it comes to packing your wooden furniture for storage, this isn't something you will have to do all at once. You can pack your belongings at your own pace, just make sure that every item is packed and ready before the storing day. You should come up with a system that suits you the most. This goes for organizing your storage unit, too. You can't just throw your belongings inside a storage unit and hope for the best! Instead, you should keep your storage unit clean, organized, and clutter-free.
In need of a quality storage unit? PortaBox has what you need
There you have it – these were the tips on packing wooden items for storage! Follow them and you won't have to worry about whether your belongings will be safe during the storing period. And, if you want to get quality storage solutions, make sure to get in touch with us! Choose PortaBox Storage and you will keep your belongings safe and secure.