Portable storage solutions for students in Seattle
People say that the years you spend as a student will be the most beautiful ones in your life. For the most part, that's a completely true claim. However, there's one thing about student life that young people usually don't like so much – the constant trips to your hometown. If the summer vacation has come and you are forced to leave your comfy dorm, you shouldn't feel the need to relocate all of your items with you. All you need to do is seek some good portable storage solutions for students in Seattle. Luckily, there are so many good storage units North Seattle has to offer that you won't have a problem picking the right unit for your needs.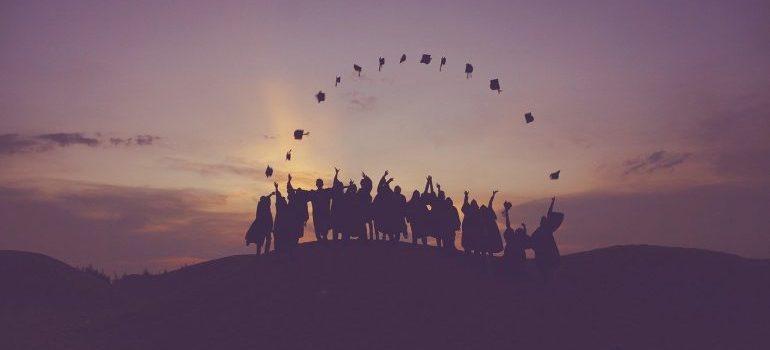 Why should you search for portable storage solutions for students?
With the summer vacation quickly approaching, you are faced with two opportunities. One, you can pack up your car with all of your dorm room possessions, or, two, you can store your items in a short term storage Seattle unit. The benefits of the second option are many.
You don't have to drive a car filled with items across the country and then rack your brain on what to do with all those items.
You can have your items stored near your campus and then simply retrieve them after arriving back in town.
Clearly, you'll find us to be great advocates of storage solutions. Of course, you can always opt to place your items in a storage unit in your hometown if you decide to take them with you back home. In that case, you'll just have to search for the right self storage Boise has to offer – the location will change based on the location of your childhood home.
Can you benefit from portable storage solutions for students in Seattle?
In most cases, the answer is, without a doubt, yes! However, if you are living in Seattle or near it, then you might not have to rent a portable storage solution, considering the fact that your childhood home is right there. However, if you are living in Washington State but your hometown is far from Seattle, then you belong to the group of those who can benefit from renting a storage solution for students.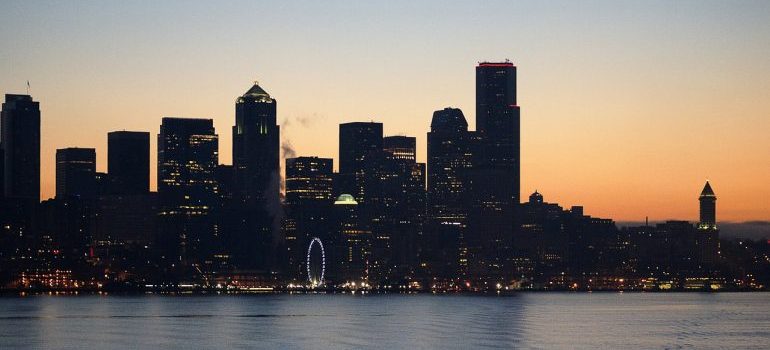 Needless to say that your need for portable storage increases the farther your hometown is. If you are living all the way down in Florida, well, all you have to do is do the math. How much do you think the relocation of your belongings for the summer will take? And how much do you think you will have to spend on short-term storage? The answer to these two questions will help you decide whether or not to rent portable storage for students.
You should also take into consideration the fact that you won't have to bother packing and shipping your items to another location. You will just have to equip yourself with some basic packing materials in Seattle as you can't leave your items unprotected in a storage unit. A few boxes and some protective packing materials will be enough for you to store your items during the summer months.
How to pick the right size of a storage unit?
This is the part that requires a lot of your attention. The last thing you want is to rent a unit that will be too big for your needs, as that would lead to overspending. As a college student, we are assuming you don't have a lot of money to waste. We can't tell you the precise dimensions of the unit you should rent. That primarily depends on the number of items you have to store. After all, not all students live in dorms, as some share apartments with roommates. Storing the contents of a dorm room and storing the contents of a two-bedroom apartment is not the same thing. However, most students can find a solution for their needs with PortaBox.
We always suggest you take a look at our PortaBox services and request a price estimate from our team. Rest assured that we will be able to help you find the perfect storage solution for your needs. Besides, the beauty of our portable storage solutions for students is in the fact that they can easily be moved. You can place them almost anywhere.
How much can you expect to pay for your unit?
This truly is a question that doesn't have a definitive answer. Most often, the answer to this question depends on the size of the unit that you have rented. It also depends on the duration of the rental, as you could rent a unit for two, three, or even four months. Luckily, most storage providers offer the opportunity for month-to-month rental, so you don't have to opt for a solution that doesn't work for your needs.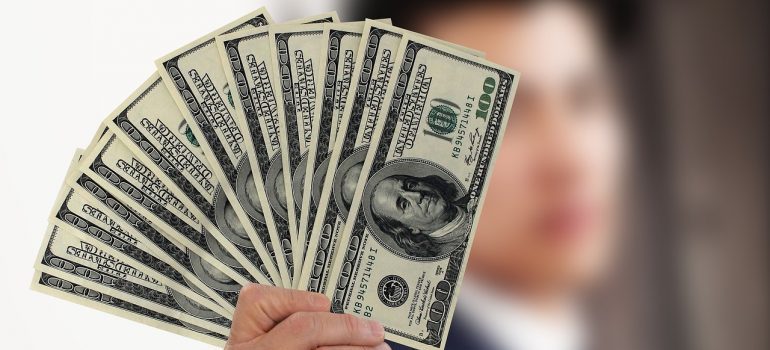 If we had to give you a rough estimate of how much you will have to pay for portable storage solutions for students, you should know that the price can set you back anywhere from $12 per month to as much as $100 per month. It's safe to say that you should do your research and find a unit that will be just right for your needs, as well as your budget. Why pay more if you can find a more affordable solution elsewhere?
The bottom line
Unless your childhood home is located minutes away from your campus, you are most definitely going to benefit from portable storage solutions for students in Seattle. The only thing you need to do now is ensuring you find the right unit and the right storage provider for your financial situation. With a bit of research and luck, we have no doubt that you will end up making the best choice and opting for PortaBox self storage containers. Give us a call today to order your PortaBox container!