Portable storage vs internal business storage
Do you have some commercial items that you need to store in a safe environment? Then you certainly have a few options in front of you. However, the decision that most business owners have to make usually boils down to portable storage vs internal business storage. And we understand – with so many different Mill Creek self storage options, it can be difficult to make the right decision. However, we here at PortaBox Storage are always here for you. And, today, we will take a deep dive into two commercial storage solutions you ought to consider: portable and internal business storage. We are here to provide some insights – but the final decision is up to you.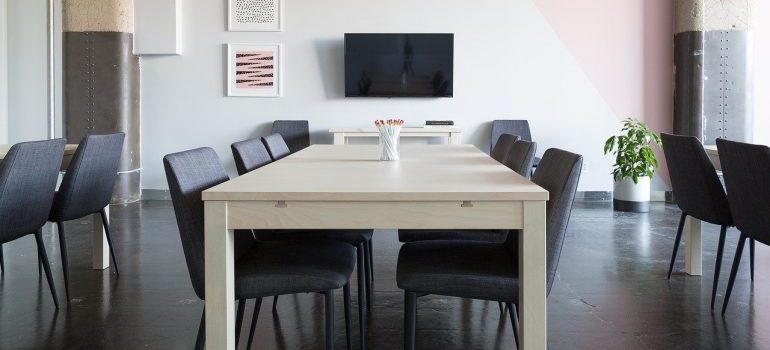 Some key characteristics of portable storage
Lately, portable storage solutions have become a real attraction – and for a very good reason. Portable storage units can be used for all intents and purposes as they can safely facilitate all types of items. Business owners gladly opt for portable storage solutions because they are:
Time-saving – these solutions are delivered to your residential or business property. Different companies function in a different manner. With PortaBox Storage, you get these units delivered to your address, after which our team offers you the choice of packing the container on your own or having them do it for you. Once packed, we load up the container and transport it to a new address or one of our secure storage facilities. That's the beauty and the appeal of portable storage solutions.
Convenient – one of the key features of portable storage is that these units come to you. All you have to do is give us a call and arrange for us to deliver your storage container to you. You can then empty it out, or rearrange it and have it returned.
Safe – after all, your self storage Marysville unit will be kept inside a modern, well-equipped storage facility. Our team is has the skills and resources to handle your belongings with the utmost care.
To sum it up…
With so many people seeking out portable on demand storage Seattle, it's no wonder that you are giving it a thought right now. Of course, you should always think outside the box and take into consideration other alternatives. At the moment, many people don't know whether to opt for portable storage vs internal business storage. After taking a look into the characteristics of the former, it's high time to look into the latter.
Some key characteristics of internal business storage
Portable storage might not be your cup of tea. Some people prefer the completely different approach that comes with companies offering internal business storage. There certainly are many benefits of deciding to keep your items in a safe storage unit that is placed in a warehouse and they include:
Controlled temperature – perhaps the biggest benefit of internal business storage is the possibility of keeping your belongings in an environment with an optimal temperature. This is of particular importance if you are living in an area that goes through extreme weather changes. Internal business storage usually keeps a regulated temperature inside the unit, preventing any problems. However, this is a condition that you would be able to find in professional self storage facilities as well.
Constant monitoring – internal storage solutions are usually completely safe and constantly monitored. Bear in mind that different warehouses will have a different way of keeping track of security. Some might use surveillance cameras while others might have 24/7 guards on sight. And some might even have a combination of both. It's very important to check out which security measures are in place before locking yourself in a contract with any storage provider.
More space – portable business storage units are usually kept on your property. However, if you are already running out of space, then the last thing you need is to add a huge container into the mix. That's why you might want to consider internal business storage and store your items in a warehouse, far away from your property.
To sum it up…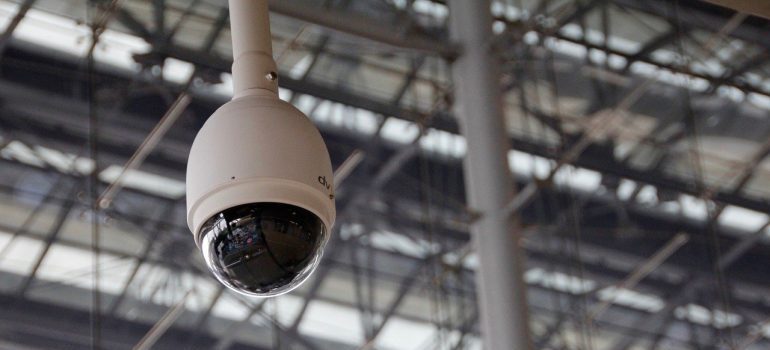 Internal business storage can be used for all intents and purposes. You can store office furniture, IT equipment, as well as all of your appliances. But you might want to study the list of items that aren't allowed inside a storage unit – be it a portable or an internal one. There is a good reason why items such as guns and flammable materials can't be put in storage.
Portable storage vs internal business storage – which wins out?
As always, the decision of whether to opt for portable storage vs internal business storage depends on one thing only – your situation. If you are looking for on-site business storage in Seattle, then you are definitely going to opt for the first option. Sometimes, the fact that your items are at your fingertips means more than anything else. On the other hand, your commercial property might be so overfilled with items that the last thing you need is a storage container. In that case, the solution is clear – internal business storage is the right move. The good news is that both of these storage solutions will be safe and secure.
Of course, a lot depends on the storage provider that you opt for. There are a lot of people who have no problem deciding whether to opt for portable storage vs internal business storage. However, a lot of people do struggle with the prospect of finding the perfect storage provider. It's impossible to say what you ought to be looking for, as you might be shopping for certain features. That being said, there's one feature you should never compromise on – safety. Finding a safe and monitored storage solution should always remain your priority. You can compromise on everything else except that. And it is exactly the complete promise of safety that you can always find at PortaBox Storage Seattle. Contact us today and order your self storage container!