The pros and cons of outdoor self storage solutions
When you hear the word storage, you probably think of long hallways full of sliding metal doors behind which uniform dark storage units lie. And that type of indoor storage is something that many people choose for themselves. However, PortaBox Storage Seattle offers a different, more innovative variety of storage options that you can choose from. That includes outdoor self storage containers which you should definitely consider if you haven't already. Like all storage options, outdoor storage has its benefits and drawbacks. You'll need to weigh them against each other to decide whether storing things in an outdoor unit is the best choice for you.
The difference between outdoor self storage solutions and indoor storage units
At first glance, the difference between outdoor and indoor storage should be pretty obvious. Indoor storage is what we typically imagine when we think of storage – units lined next to each other inside a large building or warehouse, walled in and protected from the elements. Outdoor storage is then just fenced off space outdoors where you can temporarily keep your belongings, right?
Well, outdoor storage comes in many different forms. Some outdoor storage spaces really are just marked spaces in a large, paved, and fenced-in lot. But there are also outdoor units that are roofed or that are actually caged. Finally, there are units that are simply like garages – outside of a building, an enclosed space that you can drive up to. However, when we're talking about outdoor self-storage, we are typically talking about an outdoor area, with or without a roof and a fence.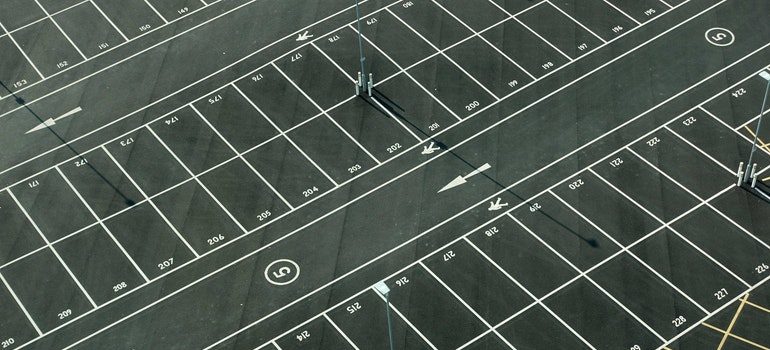 What can you use outdoor storage solutions for?
Outdoor storage is not the perfect solution for everything all the time. If you're planning on putting away valuables, for example, then indoor Newcastle self storage is more suitable. And if you have something sensitive that requires specific conditions such as antiques, musical instruments, and sensitive electronics, then you'll need temperature control that outdoor storage obviously cannot provide. So when is outdoor storage a good solution? People normally use outdoor storage for vehicles and industrial equipment or very short-term storage of household items.
The pros of outdoor self storage
Outdoor storage solutions offer certain benefits that you won't find with other types of storage solutions. If you're considering storage for a vehicle or if you only need storage for a short while, these may just convince you to choose an outdoor option.
Usually cheaper
If you're on a budget, then you should definitely consider an outdoor storage unit. Outdoor storage units are typically significantly cheaper than indoor storage solutions. There are a couple of reasons for this. Firstly, outdoor storage is typically not something you'll find in cities but rather on the outskirts of them. Secondly, they're easier and therefore cheaper to maintain. Thirdly, they're not as popular as indoor storage so low prices are one of their biggest selling points.
More suitable for large items and large quantities of items
You typically get a lot more space when renting outdoors than indoors. Because outdoor units are most suitable for vehicles, they need to be big enough to hold at least a car (and often things as big as trucks and boats). You are also not limited by walls or even ceilings in some cases, so you can stack a lot of things in outdoor storage. All this combines to make outdoor storage better for large items or large quantities of items as long as they don't require special conditions and won't stay in storage for very long.
Easier to access
One of the best things about outdoor storage is that you can just drive up to your space at any time. There's no need to carry boxes through a building or navigate hallways. Instead, outdoor storage is very easy to access. The only other option with comparable accessibility are mobile storage containers Seattle in which case you don't even have to go anywhere for storage – storage comes to you.
The cons of outdoor self storage solutions
Of course, outdoor storage is not without its flaws. There are some inherent drawbacks to storing your belongings outside and these can often put people off of outdoor storage. You'll have to weigh these cons against the pros of outdoor storage to decide what the best option is for you.
Vulnerable to the elements
Being outdoors, outdoor storage typically doesn't offer much protection from the elements. Even if you're using outdoor storage with a roof, your belongings will still be exposed to wind, water, and even the sun. This is especially a problem if you live in an area with an extreme climate where very high or very low temperatures are common. You can mitigate some of the effects by using high-quality packing materials for protection. But outdoor storage will still not be suitable for sensitive items.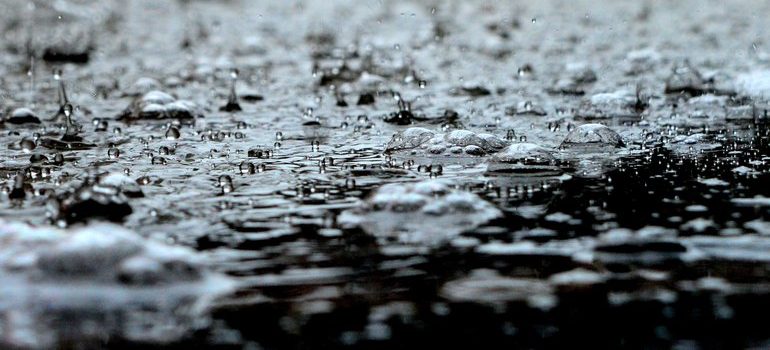 Lower levels of pest control
Although pests are an issue in indoor storage units as well, they are definitely something you should be worrying about if you're using an outdoor unit. With outdoor units, there's often little to no protection from insects and even rodents can easily access your belongings. Since most pest control will be far less effective outside than inside, pests can be a serious issue in outdoor storage.
Not as safe as indoor units
Most indoor storage units come with walls and doors you can lock. You might be able to find outdoor storage with that too. But it's more likely that you'll either have a cage you can lock or just an assigned space. There will usually be a gate around the entire property. And security guards often patrol throughout the day and night. Most outdoor storage areas also have cameras. But this is still less secure than an indoor unit in a building. So if you're storing valuables, outdoor storage is probably not for you.
How to choose between indoor and outdoor storage?
Outdoor self storage solutions can be just as good if not better than indoor storage units. But they are not the right choice for everyone all the time. Whether you should use indoor or outdoor storage depends on your priorities, what you're storing, and for how long. Outdoor storage is good for short-term keeping vehicles and other large items unaffected by climate conditions and pests. But if you're storing long-term or storing sensitive and valuable belongings, then indoor storage is the way to go.