Reasons to rent self storage as a student
It's typical for students to live in cluttered and small dorm rooms. While some never had to experience this, most of us went through this rite of passage in life. But what if we told you that your college life could become even better if you decided to rent a self storage Shoreline container? This one simple decision has the potential to help you a lot and we are going to tell you all about it. Keep reading this guide and you will learn what are the most common reasons to rent self-storage as a student.
Four reasons to rent self-storage as a student
College should be a joyful period of life, filled with adventures and opportunities during the long pursuit of knowledge and one's purpose in life. That is what makes it so memorable and enjoyable, to begin with. So, you should do your best and look for ways of making this part of your life simpler.
One of the better points to start from is organizing your living space and learning how to apply it to other aspects of your life as well. Proper organization leads to a balanced lifestyle, one where everything has a time and place, but also improvised solutions to help you be more flexible. With this in mind, renting Kenmore self storage is an alternative solution that you should definitely have as a backup plan.
Wondering how this step is going to be of use to you? Here are the four reasons to rent self-storage as a student.
#1: Decluttering your dorm room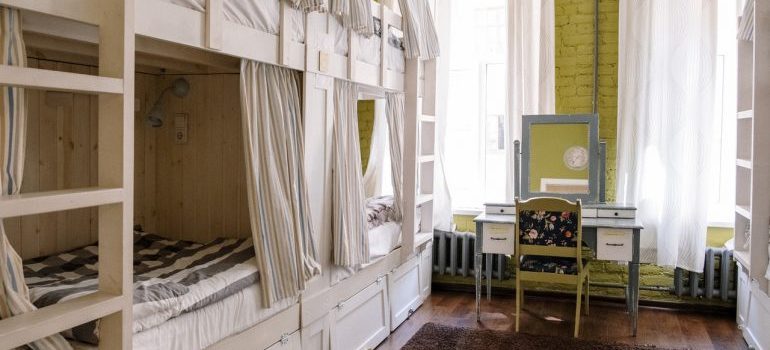 Most dorm rooms are really small. Even though this doesn't matter to students, the truth is that there isn't enough space for all the stuff young adults need. So, what students do is keep everything there and end up living in a cluttered room. Things get even more chaotic when two or more people are living in the same room. Luckily, it doesn't have to be this way.
One of the many reasons to rent self-storage as a student is to get rid of the clutter. By getting a storage unit, you will finally be able to keep all your stuff, have a clean and spacious room, while keeping all your important items safe in a location near your dorm room. So, if you are looking for a clutter-free space:
rent portable self-storage,
pack your comic books, seasonal items, old books,
and get them out of the storage unit when you need them.
It is as simple as that.
#2: Maximizing your space
Since we've already mentioned decluttering, we need to mention what you're going to get out of it. By getting rid of the stuff you don't need and storing the ones you will use later, your space will be so much bigger! Just think about it – you will have more room in your closet, drawers, and on your shelves. You will feel much better in a space that's not drowning in clutter.
You can even use a couple of tips to make your room appear even bigger. For example, you can:
Paint your walls in lighter shades;
Add mirrors on the wall;
Get rid of curtains and introduce natural lighting;
Use vertical space as much as possible for storing your items.
#3: Increasing productivity levels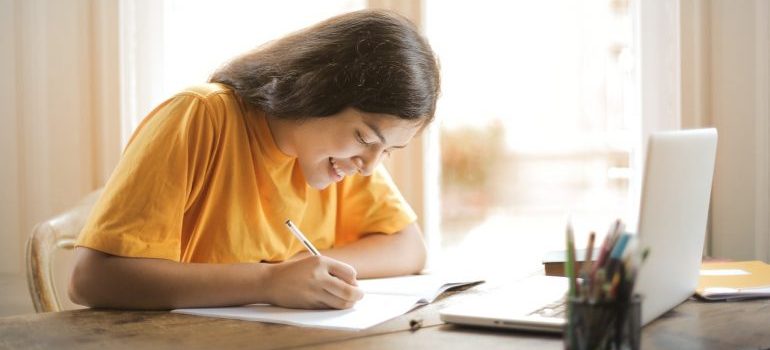 Students who are using storage units have one major advantage – their productivity and creativity levels increase. One of the many reasons why some companies rent business storage Seattle is that they want to keep employee's offices clean in order to increase their productivity. If this strategy is working for them, there is no reason why it wouldn't work for you.
Most students can't study in their rooms because their desks are covered with clothes or stuff they don't need. With the help of a storage unit, you can organize your room smartly. You will finally be able to use your desk for studying and not as a coat hanger. And getting your very own, quiet space where you can learn will help you get better grades.
#4: Getting rid of the hassle during summer vacation
Most students have to travel back to their homes during the summer vacation. When doing this, they need to move out all of their stuff from their flats or dorm rooms. And, then they'll have to move everything back before the beginning of the new school year. This can be pretty tiring and annoying. Luckily, there is a pretty simple solution to this problem.
There's no need for moving your mini-fridge or all your books back and forth. Instead, you can simply store them and keep them stored away for as long as you need to. Since you won't be moving that often, this will save you a sufficient amount of money. And, if you choose the storage company wisely, you won't have to worry about the safety of your items.
How to know which self-storage unit you should rent?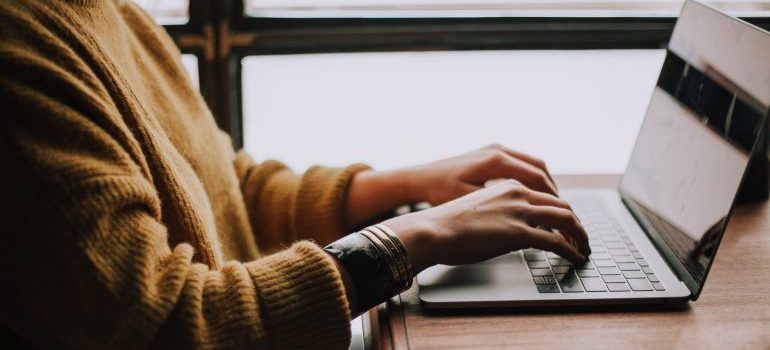 Although there are many reasons to rent self-storage as a student, that doesn't mean you should rent the first one you stumble upon. There are many storage solutions in the state of Washington, but you need to find the one that suits you the most.
Many people don't know how to choose a storage facility. But, it is not that hard. You need to determine the number of storage containers based on the number of items you plan to store. Next, you need to find a storage solution in a location that meets your needs. And lastly, you need to opt for a storage unit that's well-maintained and secure. Only this way you can be sure you've got a unit that meets your needs perfectly. Follow these tips and you won't have to worry about the safety of the items you want to store.
Students can rent affordable self-storage solutions at PortaBox
If you ever find yourself in need of a storage unit before, during, or after your college years, reach out to us! PortaBox can help you store all of your belongings safely. And don't worry if you are not sure whether you can pick a storage unit that's right for your needs. Our professionals will be more than glad to help. So, please, if you have any questions, let us know. We will answer all of them as soon as you contact us. PortaBox is here to make storing simpler and safer.