Reasons to Use Self Storage for Your e-Commerce Business
E-commerce business models have skyrocketed in the past few years. Many people want to reap the benefits of owning their own business while mostly working from home, at least at the beginning. After all, all you really need to start is your starting capital and a laptop! However, as your business grows, you would develop a natural need for more space for your inventory. That's when the need for storage space comes up. Luckily, finding reliable self storage Seattle has to offer isn't as hard, as we at Portabox Storage can accommodate all of your needs. Let's take a look at the most common reasons to use self storage for your e-commerce business.
Additional inventory space is the most common reason to use self storage for your e-commerce business
The most obvious reason is additional inventory space. If you start your e-commerce business at home and it starts to expand, your home can turn into one big, messy, improvised warehouse. You certainly don't want that. Your inventory should be stored in a single location, where you can easily access your products and ship them to your customers as orders continue to come in.
Also, if you plan to create a large surplus of inventory, business storage Seattle services are your best choice. If your projections show that you'll have a bigger amount of orders than usual, maybe because it's the season when your products are being bought the most, definitely rent a good self-storage unit. The same goes if you decide to expand your portfolio and add new products to your catalog!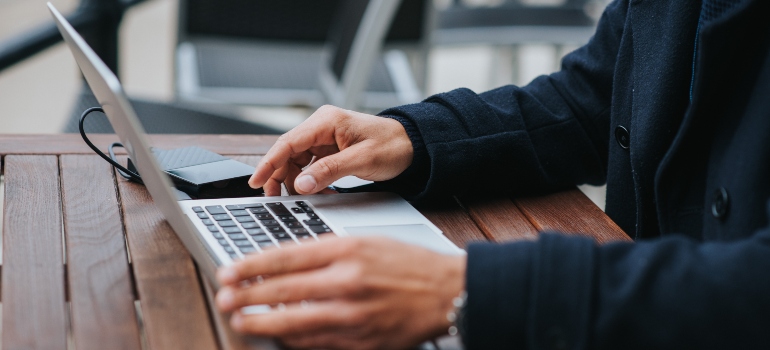 Creates a work-life separation and balance
You don't want to burn yourself out while working! Burnouts can happen even if it's your dream to own and operate your own e-commerce business. Without an adequate work-life balance, you will run out of energy. That way you risk running your business to the ground! You certainly don't want that, so separate your work and home lives.
By keeping all of your inventory at home, you blur the line between your private and personal lives, and that's when things can start falling apart. To avoid any of that happening, make sure you find the right storage solution. There are some excellent self storage West Seattle options for you to choose from. It's better to spend some additional dollars on a good storage unit in order to save your business and your peace of mind!  
You will de-clutter your home
This directly ties into the previous point. Creating a separation of work and private life is a must, especially when you start your e-commerce business out of your own home. Your inventory, no matter how precious and crucial it is to your business, will still feel like clutter in your home. Once you transfer your products into a reliable and secure storage unit, you may also notice that some other areas of your home would benefit from it.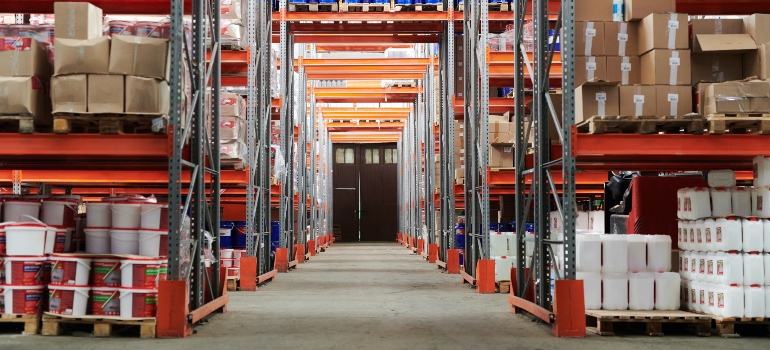 You can start really paying attention to which items are essential to your home, and which aren't. Once you make a non-essential items list, you can pack them and move them into another storage unit. You would free up additional space and feel even better than before inside your home!
You can save money that way
Saving money where you can, should be your priority when operating an e-commerce business. There are many places where you have to invest your money, and you have to do it the smart way. It's not enough to simply stock up on products and open a social media page. You have to invest in those pages, digital ads, build a proper website for your online store, etc.
Going with self storage units is a good way to save up on your funds. It's a cheaper option than renting a commercial warehouse! With self-storage, you pay a flat fee for the units you rent, no matter what goes inside and what you do with it. On top of that, you don't pay additional business fees and council tax for self-storage units. All in all, storage units are the best option for your e-commerce business.
Safety and security are why you should use self storage for your e-commerce business
Your inventory and products are the most precious thing in any successful business, not just e-commerce ones. That's why you should rely on self-storage companies to handle them for you. Not only will they be in the hands of professionals, but they will also be in a safe and secure spot. You want your products to be located in a place with a high degree of security. Not everyone should be able to just walk inside! A good storage company has excellent safety measures in place. Alarms, cameras, high-quality locks, security guards, and so on. These things are how you know you can trust your chosen storage partner. Don't leave things to chance and risk putting your e-commerce business in jeopardy.
Choose your storage solutions cleverly
It's not enough to just google 'on demand storage Seattle' and go for the first company that pops up. Instead, be diligent in your research when you want to use self storage for your e-commerce business. There are a few proven ways to select the right storage company for you and your needs. First of all, how long does that company exist? If they are in business for quite some time, then that's a good sign you should pay attention to. For instance, our company was founded all the way back in 1993! That in itself shows how much experience we have. The second method for choosing the right company is looking at their online reviews. Customer experience is a key factor when running literally any type of business. If you see plenty of 5-star reviews and positive comments, that company is worth getting in touch with!