Reasons to use self storage when home remodeling
Remodeling is a great way to upgrade your home and make it fit your aesthetic and style. But it is also a lot of work. So you're going to want to make that work easier in any way you can. One of the things you can do is to use self storage when home remodeling. Renting portable storage containers Seattle is a very easy and affordable way to get all your furniture out of the room and free up space. But this is just the most obvious benefit of storage during remodeling. There are, in fact, a number of reasons why you might want to consider renting extra space at this time.
Use self storage when home remodeling to free up space
One of the main reasons why people rent Bainbridge Island self storage at any point in their lives is to free up space in their home. Whether they have too little room or too many things, storage can be a great solution to the problem. And when you're remodeling, it comes in very handy to free up some space for the construction crew.
Make remodeling simpler
Have you ever observed a remodeling project? Even if it's just one room, it takes a whole team of people to get it done. Each of those people needs their own tools. And to top it all off, the workers will be moving around a lot, bringing things in and out of the room, and working around each other. This is very hard when you have all your furniture, appliances, and other belongings lying around. But if you put your items in storage, the construction crew will have plenty of space to do their work without any obstacles. This will make their work easier and safer.
Make remodeling faster
Even with professional help, remodeling can take time. So, if you want to get full use of your home back faster, you'll do anything you can to speed up the process. You can do this by renting Seattle mini storage to get all your belongings out of the way. The construction crew will then spend less time dodging furniture corners and worry about tripping over something and more time on doing the actual work. The result will be more efficient work and faster results.
Use self storage when home remodeling to keep certain belongings out of the way
Even if you're only remodeling one room, you should be ready for the rest of your home to be affected as well. First of all, you'll have less privacy with the construction workers coming and going on their own schedule. Secondly, you'll have to deal with the noise their work will produce. You've probably already thought of this. But something that may not have occurred to you is that remodeling often produces a great deal of clutter all around the house.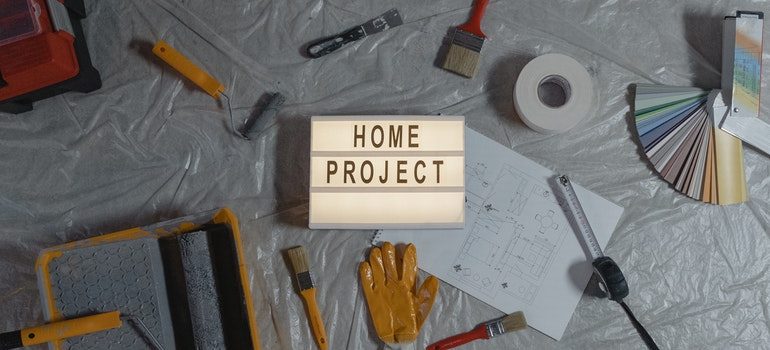 It's obvious that you need to clear the room you're remodeling. If you decide not to rent Kirkland self storage portable containers, those belongings will end up all over the rest of the house. But that's not all. For construction work, you need tools and materials. Saws, hammers, nails, paint cans and brushes, drills, tile, wood, and more – all this needs a place to stay while it's not in use. And no matter how hard you try to contain it in the room you're remodeling, odds are it'll spread around the house too.
Not only is all this frustrating but it can also be a safety hazard. Tools, in particular, often have sharp edges and spikes. If they're somewhere you're not expecting them to be, you might end up injuring yourself by accident. And if you have young children or pets, they won't be nearly as careful as you will. So they're even more likely to end up with an entirely avoidable injury. Avoidable by renting storage, that is.
Store tools when you're not using them to increase safety
There are certain tools that you won't have a need for throughout the year, but that can take up a lot of space you don't really have. So, the easiest way to resolve this would be to rent a portable storage container. That way, you can let your gardening tools spend the winter in a secure storage facility instead of constantly having to move them from one cluster to the next.
And the same rule applies to home remodeling power tools. Since you don't really have a daily need for them, why not have them kept in a portable storage container at one of our facilities instead. When you want to take a day to handle some renovating around the house, you can simply have the container delivered to your front yard, do what you have to, and have the tools taken back again. Or if it takes longer, you can simply replace those tools with others that you have no use for and have the storage container returned to the facility.
Store belongings you're not going to keep while you decide what to do with them
Remodeling is the perfect time to do some decluttering. You'll have a beautiful new space once your project is done – why would you want to tarnish that by filling it with things you don't actually need? Instead, take this opportunity to declutter. After all, you have to get all your possessions out of the room anyway. As you're packing them away, you might as well sort through them a bit.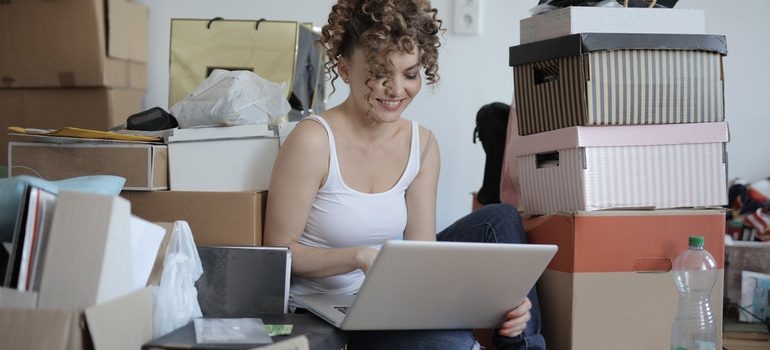 The best way to declutter is to use the 'three boxes' method. Set out three boxes for your belongings: one for the things you're keeping, one of the things you're donating to charity, and one for the things you're selling. But if you're in the middle of remodeling, you might not have the time to organize a yard sale or drop off a few boxes at the Red Cross. What is more, you may come across some things that you're not sure you want to get rid of. Storage is the perfect place to keep all these things out of the way until you have more time to dedicate to them.
Use self storage when home remodeling to protect your items
Finally, you should keep in mind that remodeling is a messy business. There's paint, dust, debris, and more flying around. If you leave all your stuff in the room you're remodeling, it might get dirty or damaged. Sometimes, fixing that is as easy as wiping off the dust. Other times, you end up having to throw away something you really didn't mean to get rid of. So, it's best to avoid the problem altogether. Instead, use self storage when remodeling to keep your belongings safe from dirt and damage. The expense will be worth it when you don't have to replace your favorite sofa or a cherished family photo album because it somehow ended up splattered with paint.