Reasons why people rent self storage
If you have been reading our blog carefully, then you are already aware of the fact that the demand for storage units is on the rise. People from all around the US are keeping some of their most valuable possessions in storage facilities. Some of them keep their belongings stored just for a couple of weeks, while others keep them stored for many months. But, why do they do this? What are the reasons why people rent self-storage?
If this is something that interests you, you are in luck. As a company that has been offering self-storage for many years now, we believe we can provide you with the information you need. Keep reading and you will learn why so many people decide to store away some of their belongings.
Minimizing the stress of moving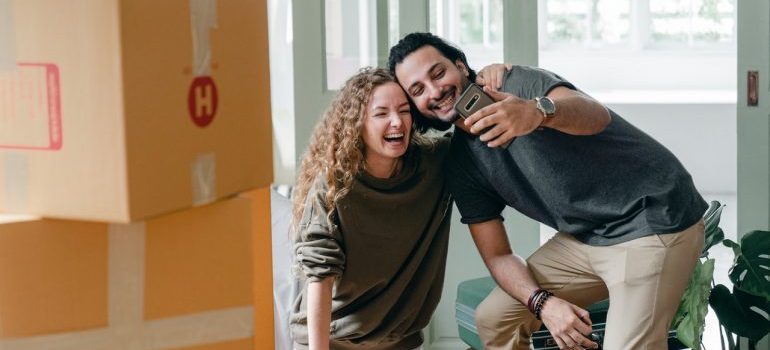 One of the main reasons why people get temporary storage Seattle is because they are planning to relocate soon. Storage units can come in handy during any move. Even if you need to relocate just a couple of blocks away, there is a big chance you are going to need to rent a storage facility. No wonder there are so many companies that offer both moving and storage services. 
Reasons why you might rent self storage during the move
To help you realize the importance of having storage facilities in challenging times, we are going to list the reasons why people rent self-storage during the move. Keep in mind there are lots of reasons but we have mentioned only the most common ones.
Getting a head start. If you want to have a simple move, you should start preparing it in advance. You can start packing ahead of time and store your boxes as you pack them. By doing this, you won't have to pack all of your stuff on the day before the move.
Having to move on a tight schedule. In some cases, people need to move on a tight schedule. And, usually, they don't have the time to find a new home before the move. That's why they store all of their stuff and spend a few days with their relatives until they find a new home.
Wanting to sell their home before the move. In case you want to sell your home fast but it is drowning in clutter, store away some of your stuff. Empty homes get sold faster and more easily.
Wanting to unpack at a slower pace. Some people don't want to rush unpacking. Storing allows them to take their time. They can keep their belongings stored and in the meantime plan where they will place all of their furniture.
The great thing is that you can store some of your belongings even after the move. In case your new home isn't as big as your old one, you should find storage units in your new city and simply store some of the items you currently don't need.
Making renovations faster and easier
Since we are talking about the reasons why people rent self-storage, we simply have to mention this one. No matter how challenging remodeling projects can be, renting a Lynnwood self storage facility and storing items can make it simpler. Although not every renovation project is big, you can always store away some of your items if you think that will help.
The main reasons why you would want to rent self storage during remodeling
Do you want to find out how renting a storage unit can make home renovation simpler? If so, here are some of the reasons why you should consider storing your belongings when you need to renovate your home.
Making more room for equipment and tools. Having enough room for all of your tools will make the renovation process much faster. You won't have to go in and out of your home all the time because everything you need will be right in your home.
Protecting household items from damage. Items can get damaged during renovation. And, these things happen all the time. Luckily, you can prevent this from happening by storing all of your furniture before remodeling.
Simplifying the planning part. Having all that furniture can be distracting. Planning and coming up with design ideas will be simpler for you if you opt to store your items and empty all your rooms.
Maximizing the space at home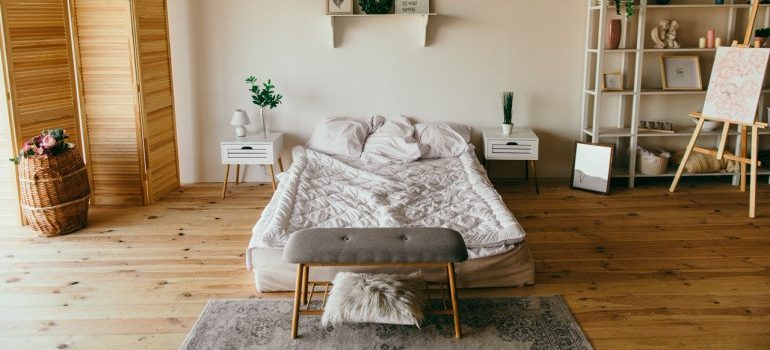 Is your home filled with stuff you don't need anymore? Or, maybe you just have a lot of seasonal items? If so, your home is probably filled with clutter. Luckily, you can get rid of it by getting a storage unit. If you do this, you will be able to store Halloween decorations, Christmas ornaments, winter clothes, family heirlooms, and many other things you don't use on an everyday basis. This is how you will make more room in your home and also get rid of all that stuff. That's why this is one of the most common reasons why people rent self-storage.
Keep in mind that items you don't need anymore shouldn't be stored. Instead, you can sell them, give them to some of your friends, or bring them to one of the donation centers near you. Simply opt for the option that suits you the most.
Making office space more organized is another reason why some people rent self storage
Although we have been mentioning only household items, that doesn't mean you can't store business records or office equipment. In fact, businesses are one of the most common storage companies' clients. Most offices are filled with clutter and, with storage units, employees get the chance to create a better working place. Storing unnecessary stuff and making more room in offices is one of the proven ways of raising productivity at work. That's why many business owners rent storage facilities and declutter their offices regularly.
There you have it, these were the most common reasons why people rent self-storage. In case you have decided to get one for yourself while reading this article, get in touch with us. We will be more than glad to help you find a storage unit that suits you the most.