Reasons why self storage is good for holiday homes
It is nice to have a holiday home. Most people that don't have a holiday home either wish or plan to have it in the future. However, maintaining a holiday home is no easy task. There are a lot of expenses and things that you need to think about in order to enjoy and have an opportunity to relax while you are using it. In the following article, PortaBox will show you why self storage is good for holiday homes and why you should start using it right now. Take a look.
Keep your valuable items in a safe place while you are not visiting
One of the biggest issues when it comes to holiday homes is safety. In most cases, holiday homes are used only for a couple of weeks or months during a year. The rest of the time, your home is just sitting there unattended. And that can be an invitation for people that like to poke around other people's homes. Of course, in most cases, a good alarm system will be enough to keep burglars away. However, you never know how skilled or persistent thieves in that area are.
So, what else can you do to keep your items safe besides installing a good alarm system? You can ask the neighbors to pay attention to your home while you are not there. And while this can be good in some cases. It is not that common that you have someone that lives next to your vacation home.
And even if there are people who live there, you have to be in a pretty good relationship with them in order to leave your vacation home's safety in their hands. What else can you do? Well, you can pack the items that you are worried about – items that are most valuable and keep them outside of your holiday home. Of course, it is not that easy to move a large number of items every time you are planning to visit your retreat. Hence, the next logical solution would be to rent self storage Seattle containers and keep your items there whenever you are not visiting.
Gain additional space by moving unnecessary items to storage
Another reason why self storage is good for holiday homes, especially those that you are using in different periods of the year, is that you can store away summer items during winter and vice versa. Having skis, sleighs, or your winter clothes stored during summertime and, of course, your surfboards, snorkeling gear during winter will make the time that you are spending in your holiday home much more comfortable. You will have more space and there will be less chance of injuring yourself or damaging something that you don't want. That is why you need to rent self storage Shoreline and keep the unnecessary items there.
You will have more room for your friends
Another reason why self storage is good for holiday homes is that you will have an opportunity to bring your friends around as well. Empty that room that is loaded with your summer or winter gear and let your friends stay there instead. You will have a better time and you will look better in your friends' eyes as well.
Renting out your holiday home will require placing your personal belongings in storage
In many cases, holiday homes are being rented. If you are renting your home while not using it, you will have to do something with your personal belongings. You cannot rent a home that is loaded with your gear unless you are renting that gear as well. And most of the time, that is not the case. That is why you need to rent Kenmore self storage and keep your stuff safely locked up.
Find a portable storage company to make this process simpler
As you can see, renting self storage could be the solution that you were looking for. Unfortunately, it's not an easy task to move your items in and out of storage every time you plan to use them. That is why you need to have a good plan and know how to do this right. Of course, the first thing is that you need to find storage in the vicinity of your home. You do not want to travel across the country just to store the stuff from your vacation home.
Instead, you can rely on the optimal solution that is mobile storage containers Seattle. Our company can deliver the container(s) to your address, pack them for you, and then transport them to your home or one of our storage facilities. A very time-efficient and practical modern solution for holiday homeowners.
Prepare your items before putting them in storage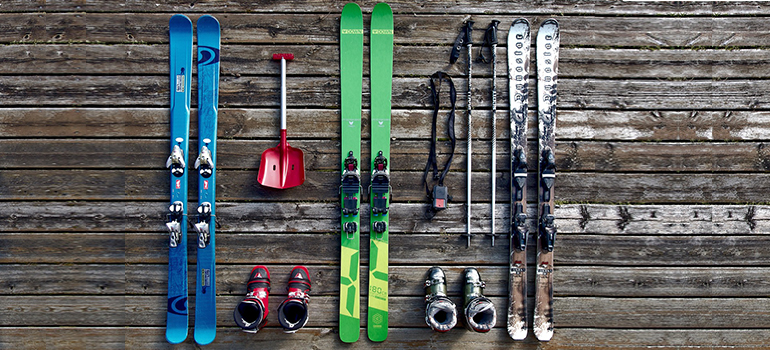 Still, before the storage company arrives to pick up the stuff you need to make sure that everything is ready. Your items need to be thoroughly cleaned and packed if you want to use them again next year. Of course, you can find a storage company that provides packing services or you can pack your items on your own. Regardless, it is important that your items are well packed in quality packing materials before they enter the storage facility.
Make sure that you find a reliable storage company
If you decided that you will start renting self storage for your vacation home, be careful. There are many unreliable storage companies that will do more harm than good. This is especially important when you are using portable storage services since you will not actually see the place where your items will be kept. Make sure that you check their reputation thoroughly before you trust them with your items.
Self storage is a great solution for vacation homes
As you can see there are a few good reasons why self storage is good for holiday homes. However, you need to plan everything well, prepare, and find good storage in order to make this a positive experience. Hopefully, you will manage it.