Reorganizing your business with self storage – why and how?
With limited spaces and a lot of items that are necessary to maintain a business, it has become nearly impossible to have an organized work area without resorting to storage solutions. At PortaBox Storage, we know how much a storage unit can help both businesses and individuals. Thus, we know that reorganizing your business with self storage is something you are going to resort to sooner or later. There are a few reasons why you should reorganize your business in the months to come and get everything ready for the summer season which is usually the most hectic time for all businesses. Luckily, we know just how you can manage to bring new life into your business.
Why should you reorganize your business with self storage?
As previously mentioned, there are a few reasons why you might want to consider shaking up things in your office. With so much to gain from portable storage Boise, it's hard to mention just a single benefit of this process. However, the biggest advantage of reorganization seems to be the fact that you will significantly increase the productivity of your entire staff. Think about it – do you function better when in a messy environment or when in a minimalistic environment? A person's brain can simply function better when not surrounded by clutter.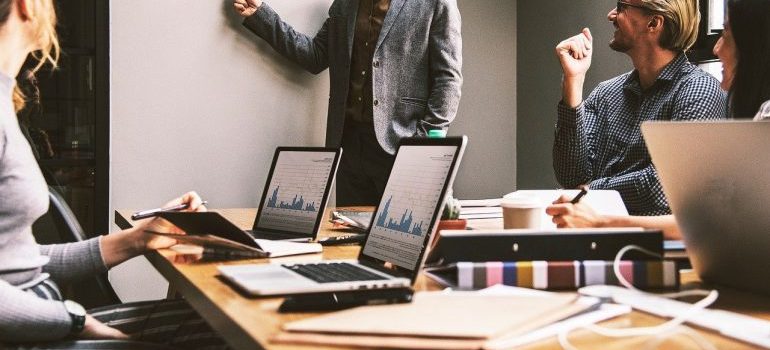 Another benefit you stand to gain from placing your items in inventory storage Seattle is the fact that they will always be in a safe place. We live in dangerous and unpredictable times where burglary, unfortunately, isn't a rare occurrence. Having your business items stolen could result in a huge financial loss that your business might not recover from. That's why business owners usually appreciate all the safety a storage unit can bring, as they are monitored and guarded 24/7.
How to approach reorganizing your business with self storage?
The first thing you ought to know is that, with good organization, this doesn't have to a disruptive process for your business. Of course, the entire office will probably have to pitch in and provide assistance. But if the chores are equally divided among staff members and everyone knows what their job is, it's going to be much easier to organize your office. With everyone working towards the same goal, there aren't going to be any problems and you'll place your items in storage in no time.
Sort out your items
Quite possibly the biggest part of the job is sorting out your items. One of the biggest mistakes business owners make is mistaking their unit for a dumpster. You are paying for storage services in Seattle with the goal of temporarily removing some necessary items from your office, not with the goal of turning your brand new unit into a dumpster. That's why you have a lot of work in front before you can actually place your items in storage. First and foremost, you need to figure out what goes and what stays.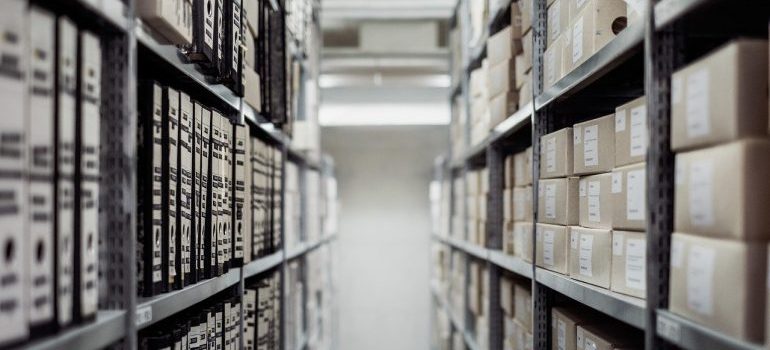 Instruct all of your employees to go through the items related to their position in the company. When it comes to your job as a business owner, you can sort through the most sensitive pieces related to your business. The goal is to end up with a pile of items that will be thrown away for good and a pile of items containing all the things that belong in storage. By placing only the essential items inside your unit, you will be able to maximize the storage space, as well as make your office more workable.
Draw up a map
Do you want to avoid needless rummaging through your Bellevue storage unit when placing your items in storage? Then the best thing you can do for yourself (and for your items) is to draw up a map. Create the most logical layout that will allow you to place all of your items without cramming anything inside. Once you allocate space to each group of items, you will be able to maximize the space inside your unit, not to mention save your precious time. Just beware – it might not seem like it, but it's going to take you some time to create the best layout. You probably have a variety of different items that need to be stored. The more stuff you have, the harder it will be to place them.
Store the most important items
It doesn't matter what your line of work is – you most likely possess documents with sensitive pieces of information about your clients and customers. Any document that contains sensitive information is considered to be of high importance and value. The good news is that you can reorganize your business with self storage, as well as improve the safety of your business proceedings, by placing important documents in your unit. It's important for you to be the only person that can access documents of such high importance.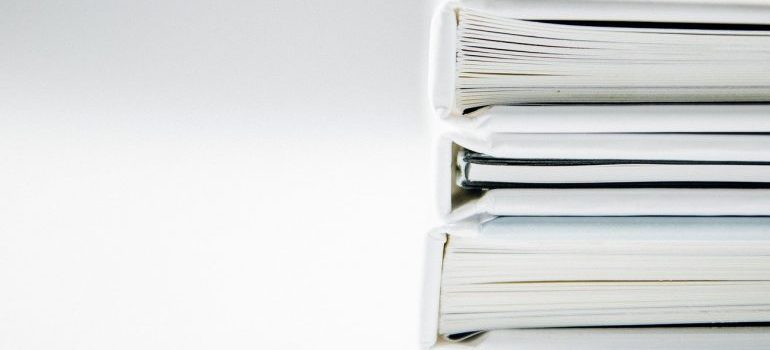 This goes for both paper files and documents stored in cloud storage. Documents are a necessary component of every business but that doesn't take away from the fact that they take up a lot of space. That's what makes a storage unit the perfect solution. It will free up some space in your office without compromising the safety of your files.
The bottom line
The question isn't whether you should be reorganizing your business with self storage, as you definitely should. The real question is how long it's going to take you to clean out your office. To achieve the fastest results, it's a good idea to divide the tasks among your employees. The entire office needs to work in unison, as that's the only way to succeed. After all, there is no reason for you to carry the entire burden by yourself.