The risks and downsides of drive-up storage
If your living area is cluttered with items you don't need or use, renting a storage unit is the perfect solution to free up space in your home. It has become a popular option for people today, one that comes in a variety of prices and types. Whether you're remodeling, moving, or simply decluttering – storage offers a great short-term or long-term solution for your needs. Drive-up storage units are still among the more popular choice for a lot of people, simply because they are affordable and easily accessible. However, there are still things that one needs to consider before opting for this old-school type of storage. As a modern storage service provider, PortaBox Storage Seattle explores the risks and downsides of drive-up storage from the perspective of customers that use our own services.
Security is a major drawback of drive-up storage units
Security is one of the main concerns when it comes to drive-up storage solutions. Once you put your things inside, you receive a key and it's up to you to keep it locked. However, it is not a perfect solution as most drive-up storage providers don't invest in 24/7 security. Add to that the low coverage in terms of surveillance and lights and you get a very high risk of burglary.
Additionally, most drive-up storages don't perform a thorough background check on their employees. So you never know if any criminals are working close to your valuables. Thus you can never move away for a long time because you will always worry if something happened. So instead of constantly stressing and checking if everything is there, it is better to avoid them.
On the other hand, having modern and user-friendly solutions such as portable Issaquah self storage containers offers more security and peace of mind. The storage comes to you and is then taken to a location of your choosing or to a professional storage facility that is secure and not accessible to anyone other than vetted employees.
Exposure to elements of nature
Another potentially major flaw of drive-up storage lies in its design. In most cases, we're looking at garages with little to no isolation necessary to keep your belongings safe from harsh weather conditions. Unlike closed-off temperature-controlled facilities, drive-up storage is not located inside of a building. It means that you have no control of the conditions inside the unit.
Take for example items made out of wood. It is highly sensitive to temperature changes. So if it spends a long time in the outdoor like conditions quite quickly, it will suffer damage. Among all downsides of drive-up storage, this one is most dangerous to consider.
That is why it is better to rent well-built and resistant Redmond self-storage containers that you can have transported inside a secure storage facility, where all your belongings will be twice as safe.
Pests are a common occurrence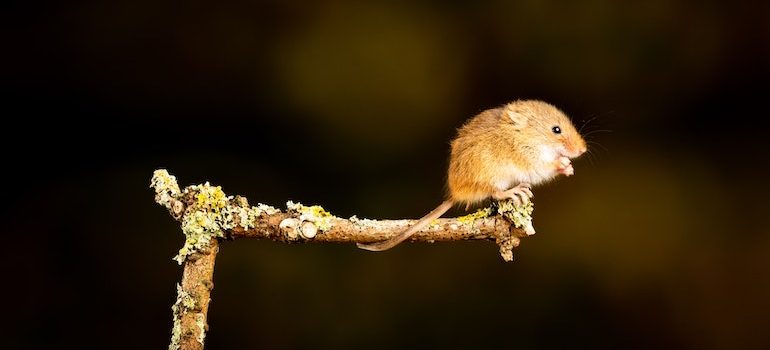 One of the biggest dangers to the safety of your belongings is pests. Insects, rats, and mice can quickly destroy a large amount of stuff. Also, in most cases, you will not be able to repair the damages. Instead, you will have to throw them away and buy new ones. However, if some of the lost items have an emotional value, they are irreplaceable.
On the other hand, going with a door to door storage Seattle option is a pest-free solution. Otherwise, with the regular drive-up storage units, you will have to watch what you put inside. Avoid any foods because they will quickly attract them. Also, no books, magazines, and especially no personal documents. Because mice really love nibbling on paper. And it will take ages to get a new copy of an important piece of paper.
Difficult to maintain
These storages are really convenient because you can just drive your belongings to the door. You do not have to hire a moving company Washington to do it for you. That makes them quite affordable as there are no extra expenses. Yet, with this positive side, there is a bigger issue at hand. Most of the people who use them are use to periodically adding stuff inside. Because of this routine, when the time comes to find something specific, it is almost impossible. Among the piles of stuff, you will never know where something is. If you want to make use of it, you need to make sure to implement an organizing system. Also, every time you need something, you will have to go and get it. It is a waste of gas and your money.
Always consider the downsides of drive-up storage before you rent one
There are many downsides to drive-up storage, so it is better to be well informed before you decide on renting one. Otherwise, you might store items that will quickly get damaged. Of course, the city of Seattle has a variety of different storage solutions. And it will take time to find the one that is perfect for your needs. However, think carefully if all the risks are worth it.