Seattle self storage for tradesmen 101
Space is something you probably lack constantly. If it happens that, as a great majority of other tradesmen, you also keep your tools and work equipment in your van or in your home, the time has come to change this. Namely, your first choice should be tradesmen storage. This is quite useful because you will not have to worry about the safety of your equipment. Since your items can easily get stolen or damaged, this is a risk you should definitely avoid. As a matter of fact, we are going to let you know all about Seattle self storage for tradesmen. You will learn all the benefits of it.
You probably have more items than you can safely store in your car
If you are also one of the tradesmen who have occupied as much space as there was at your disposal and this is still not enough, the time has come to rent storage. In a situation of this kind, you cannot benefit from getting more pieces of equipment. However, if you want to make progress, you should not impose limits on yourself or the space you need.
Since you do not have enough room, it is a matter of time before you start losing track of your items. In fact, this may be the case already. So, avoid putting yourself in difficult situations and opt for Ballard self storage. Your belongings are going to be safe inside and you will always know where your items are kept.
Self-storage offers 24-hour security
Another one of the benefits of using self-storage is that you will know that your items are in a safe place. For example, should you rent one of the safest temporary storage Seattle offers, you will know that your items will be waiting for you in the same condition in which you have left them. With video surveillance and all the necessary security measures in place, you will get to preserve your peace of mind, especially when expensive items are in question. They should not be stored in your vehicle or in your home. So, use this chance and it will be possible for you to sleep more peacefully.
You will find what you need more easily
If there is one or maybe more places where you are storing your tools and equipment, they are surely overloaded. You probably find yourself in a situation where you cannot find what you are looking for quite often. Renting a unit also has benefits when this problem is in question. Namely, you will get to organize your items the way it suits you best.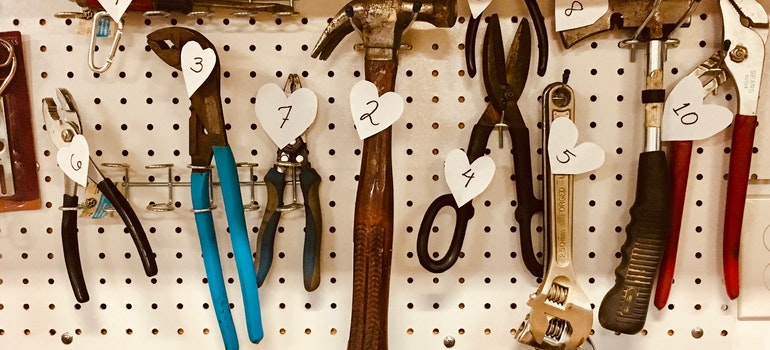 You can feel free to use as many boxes as you can and arrange them as you want. There will be no reason for you to waste time anymore on trying to find a certain item. From now on, your tools are going to be properly organized and there will be no confusion. So, wait no longer and rent Seattle mini storage. The sooner you do this, the sooner you are going to feel more relieved and comfortable in your own working space.
There will be no need to go through everything you have on a daily basis
When you do not have a good organization system, you only end up wasting your time and losing your nerves. Another one of the benefits of renting storage is that you will know precisely at all times which items you have and which items you need to buy. Since each and every item of yours is going to be properly stored, you will know exactly what is at your disposal. At the same time, you will also know which items you need to get. So, avoid getting in unpleasant situations and make sure you organize your tools properly. This is going to make a great difference and you will actually even get to complete more tasks during your workdays.
Choose Seattle self storage for tradesmen and avoid unnecessary expenses
When you think about renting self-storage, the first thing that probably comes to mind is an additional expense. However, when you take all of the factors into consideration, you will realize that this is not actually the case. For example, it is more than useful when you know that your items will be safe while you are on a vacation. There will be no need to try to find a safe place in your home for your expensive items. Or to ask someone to keep an eye on them. You will be free to go wherever you want and for as long as you want to.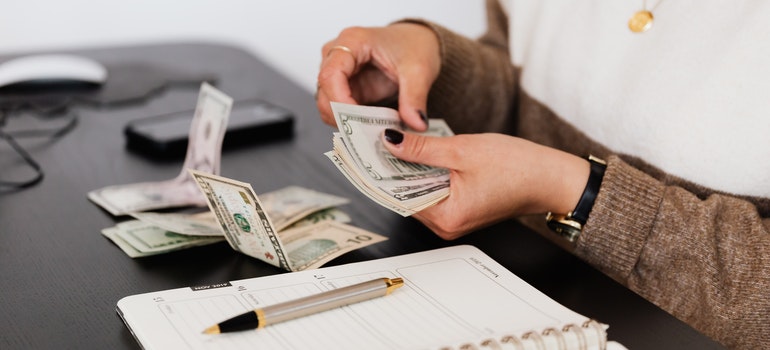 In fact, you have a chance to check how much this is going to affect your budget. Feel free to ask for a quote and you will be familiar with all of the details. So, start organizing and packing your items and you will operate your small business in a better way.
If it happens that you run a small business, it can be quite tiring thinking about what to do with your tools and equipment. It is certainly not a good solution to have all of these with you in your car or in your house. So, in order to avoid complications and stressful situations, what you should do is enjoy all the benefits of Seattle self storage for tradesmen. This is going to be a safe place for your equipment and you will not have a problem finding a certain item. You will know which items are with you and which are stored. Use this chance and make your business more enjoyable and much simpler.