Security measures needed at any storage facility
Self-storage facilities are an excellent solution for people who need extra space to store their belongings. Whether it's furniture, seasonal items, or important documents, self-storage units provide a convenient and affordable option for keeping items safe and out of the way. However, when it comes to choosing a self-storage facility, security should always be a top priority. After all, you want to make sure that your belongings are safe and secure while in storage. Take a look with our team at PortaBox Storage Seattle WA at some of the most important security measures needed at any storage facility as well as what you can do to improve security.
It's important to choose the right type of storage facility
Choosing the right type of storage facility is crucial to ensure the safety and security of your belongings. With so many options available, it can be overwhelming to determine which one is best for your needs. Factors such as location, size, accessibility, and climate control should all be considered when selecting a storage facility. Making an informed decision can save you time, money, and stress in the long run.
Indoor vs. outdoor facilities
Indoor facilities are typically located inside a building and are accessed through hallways or other enclosed spaces. Outdoor facilities are usually in the form of a series of individual units accessible from the outside. Indoor facilities offer greater protection, while outdoor facilities are generally the most convenient short term storage Seattle has to offer. If you are security conscious you should choose wisely as this can make a lot of difference.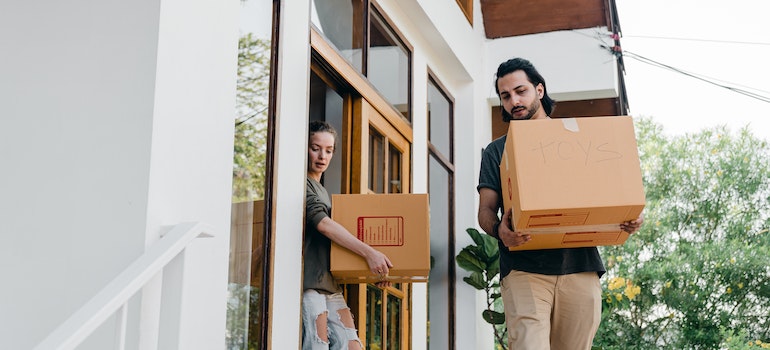 Drive-up units are accessible by car or truck, making them ideal for larger items or for people who need to load and unload frequently. But they are usually a little less secure. Walk-up units are located inside a building and require manual labor to move items in and out, making them less convenient but more secure.
Climate-controlled vs. non-climate-controlled facilities
The security of your storage is not only about protecting your items from theft. Delicate pieces that require specific temperature conditions cannot be protected from the elements by security measures alone. Climate-controlled facilities keep a constant temperature and humidity level, safeguarding stored items from extreme heat, cold, or moisture. Non-climate-controlled or temperature-controlled facilities are not humidity-regulated and are more suitable for items that can endure fluctuations in temperature.
Security measures needed at any storage facility you should look into
As our Mill Creek self storage experts strongly advise, security is paramount when it comes to choosing a self-storage facility. Be sure to ask about the security measures that are in place when looking for a facility. Make sure that they meet your needs and expectations. Additionally, be aware that some facilities may charge additional fees for certain security features.
Access control systems are the main security measures needed at any storage facility
One of the most important security measures in self-storage facilities is access control systems. These systems aim to prevent unauthorized access to the facility and protect your stored items. Self-storage facilities commonly use various types of access control systems, which include:
Gated access is a common form of access control in which the facility is surrounded by a fence or wall and entry is restricted by a gate.
Keypad entry is a simple and effective way to control access to the facility. Visitors are given a unique code that must be entered on a keypad at the gate or entrance to gain access.
Biometric scanning is a more advanced form of access control that uses unique biological markers. If you want to store valuable items you should consider investing in such a storage unit. Fingerprints or facial recognition are a much more secure way to grant access to the facility or the unit.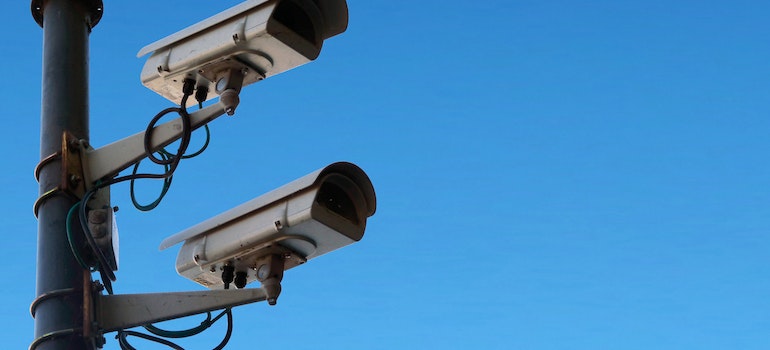 Video surveillance systems
For a security-conscious person, video surveillance remains an important security measure in self-storage facilities. These systems monitor activity throughout the facility and deter theft. However, they will do little more than prevent simple acts of vandalism if not set up correctly. When booking a self storage Bothell facility, consider the following:
Type of video surveillance system in place
Required level of security
Quality of the cameras
Storage capacity of the recording equipment
Staffing and response protocols for the surveillance system.
To ensure comprehensive coverage, your chosen facility should have video cameras placed strategically. In case of an investigation, the footage captured by the cameras should be recorded and stored for several weeks or months. Staff members or a third-party security service should monitor the cameras to promptly detect and respond to any suspicious activity.
Security personnel are the key to any security measures needed at any storage facility
Self-storage facilities have on-site security personnel that patrols the property and monitors activity. Security personnel may be employed by the facility itself or a third-party security service. The main benefits of having security personnel in a self-storage facility:
The presence of security personnel can deter criminals from targeting the facility.
Security personnel can respond quickly and effectively if they detect suspicious activity. They can also notify law enforcement if necessary.
Security personnel can provide customer service by answering questions, giving directions, and helping customers access their storage units.
When choosing a self-storage facility, consider whether it has security personnel and the level of training and experience they have. You may also want to ask about their response protocols for different scenarios, their availability, and their communication channels with customers.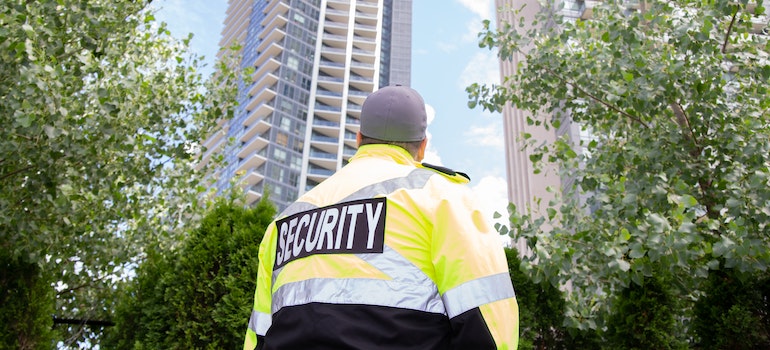 Best practices for securing your stored items
Self-storage facilities take many measures to ensure the security of your belongings. But that alone sometimes isn't enough. So when renting Woodinville self storage there are some best practices you can follow to increase the safety of your stored items:
Research the facility's security measures and reputation before renting a unit
Use a high-quality lock to secure your storage unit
Keep your access code confidential and do not share it with anyone
Create an inventory of all the items you have stored and update it regularly
Avoid storing highly valuable items, such as jewelry or cash, in a storage unit.
In conclusion, implementing security measures needed at any storage facility is essential for peace of mind and the protection of your belongings. By using high-quality locks, securing your unit with an alarm system, and choosing a reputable storage facility with a strong security protocol, you can rest assured that your items are well-protected. Additionally, regular inspections and maintenance of your unit can help to prevent potential issues and ensure that your items remain in good condition.