The self-help guide to storing furniture
Sooner or later, there will come a time when you will have to store furniture in a storage unit. Whether that happens when moving, redecorating, or downsizing, you will definitely want to be ready. And even though you may not see it right now, there are many things that can go wrong when storing furniture. But that's what we are here for! Whether you decide to store your items in Lynnwood, Seattle, or Newcastle self-storage facilities, rely on our guide throughout the process. We will make sure to cover every important aspect.
First things first – thoroughly investigate your storage options
Deciding to put your furniture in storage might have been a decision you have made after much thought and deliberation. You know this is going to be a costly process, especially if storing your items long-term, so you want to make a wise decision. And the best way to make a good decision is to research all of your options. The good news is that these days, there isn't a shortage of storage options. You have:
Residential storage/commercial storage
Long term vs short term storage
Self-storage facilities
Climate-controlled units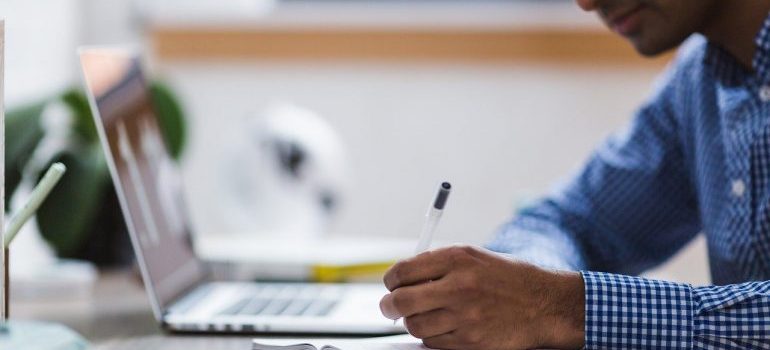 In order to make the right decision, you will need to calculate not only which type of storage you need. You will also have to choose the appropriate size of a unit, as well as figure out the exact duration of your rental. We here at PortaBox Storage offer the chance to alter your storage plan – but that's not a luxury you will always have. So before locking yourself into a rental contract, make sure you have all of the details figured out.
Clean before storing furniture
Not a lot of people give this step the credit it deserves. But by cleaning your items before storing them, you are not just being respectful to the owners of near-by units – you are also protecting your own pieces from mold and pests. After all, you can imagine how many kinds of insects and pests your dusty and smelly pieces of furniture will attract. You will want to be careful with this step as you can only use substances that are appropriate for your items.
For example, all your wooden or plastic furniture needs is a good scrub with soap and water while you can use upholstery cleaners for fabric items. Just be aware of the cleaning part of the process and think of them as a mandatory step to using storage solutions.
Disassemble before moving and storing furniture
Having to store a bed, a desk or a dresser is difficult – but it's certainly much easier once you disassemble the item to pieces. Not only will this step save precious space inside the unit, but it will also make the process of loading your items into a unit much safer. Just keep track of every single piece you take apart, no matter how small it is. That's why we suggest you put all screws and bolts into one small bag that you will keep on a safe place at all times. You really won't be able to reassemble your furniture without these small yet incredibly important parts.
Wrap every disassembled part in protective packaging
The golden rule of storing furniture is never putting any piece uncovered. When you think about it, it's protective packaging that will keep your items safe and sound – especially if you are storing items long-term. Make sure you stock up on the necessary packing materials and pay attention not to leave an inch of your pieces uncovered.
Even after you place wrapped furniture inside a storage unit, it would be a good idea to put a blanket or a sheet over all of your items. That will provide extra protection from the light, as well as pests should they happen to find their way to your unit. Bonus points to you if you remember to cover the floors of the unit will old newspapers/sheets/blankets. You can never be too safe.
Beware of perishables
It really doesn't matter whether you are storing your furniture for a month or a year – you should NEVER leave any perishables inside a unit. Leftover food will attract critters, mice, and insects, turning your unit into an unpleasant place. When you are getting ready to leave your unit, do an additional check to see whether anything was left behind. And we hope you have checked the list of permitted and non-permitted items inside a self-storage facility. There are some items that you can't store in a unit, and perishable items are one of them.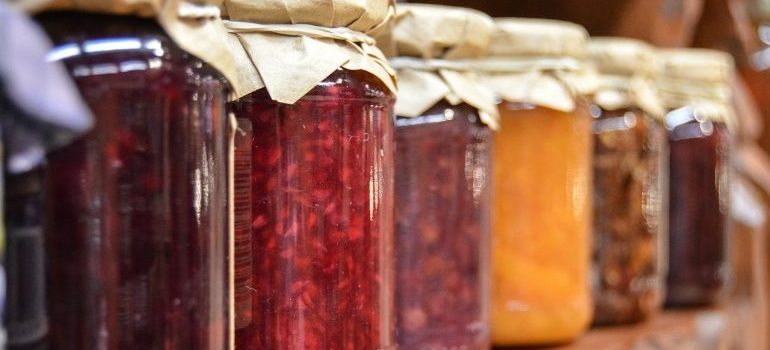 Use the space inside your unit wisely
We completely understand your need to completely use the space inside your unit. After all, you are paying for it, so it only makes sense that you should use every last inch. However, there's using the space wisely, and there's cramming too many items inside. To make sure your items aren't damaging one another, create a systematic organization of the space. Start by storing the biggest pieces and work your way to the smaller ones. Once everything is in place, there should be at least enough space for you to walk from one end of the unit to the next one.
Storing furniture in a self-storage unit really isn't rocket science. You just need to ensure your items remain safe while in storage, which you can do by taking a few necessary measures of precaution. Surely you won't have problems cleaning your items and wrapping them in protective packaging? Even if this is something that's troublesome for you, just think of everything there is to be gained at the end of the day. You will preserve your items from any damage and harm. In our book, that's more than enough!