Self-packing vs. professional packing
Packing on your own or asking for help – that seems to be the number one concern of people going through relocation or the process of storing their items. The battle between self-packing vs. professional packing is one every person faces, whether they are looking to relocate, renovate, declutter, or store away belongings. It comes down to you to weigh the upsides and downsides of either option before making your decision. Whether you are thinking about packing for Issaquah self-storage or for your upcoming relocation to Seattle, we are here to help you make the best choice when it comes to the packing process.
Pros and cons of self-packing
We often see people opting for self-packing of their belongings. Besides, our portable self-storage Seattle was designed with self-packing in mind. As with everything else, self-packing does come with its fair share of pros and cons. Only by getting familiarized with them can you decide whether a non-assisted packing spree will be the right move for you.
The benefits of self-packing
Nobody can deny that packing services are always a super useful assistance option. However, the main and, quite possibly, the only reason why people decide to forgo assisted packing is the steep price of this service. Should you opt for self-packing against professional packing, you would definitely get to save a lot of money. You can decide later on how to put that extra money to good use.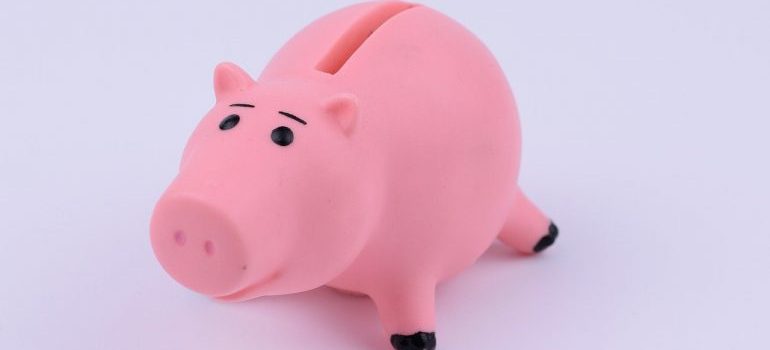 You have control over the process.
Paying for packing services means giving someone else the entire control over the packing of your belongings. That's kind of the whole point of packing services. But if you are a person that rarely lets someone else take the reins, then self-packing will be the better of the two options. So whether you are packing for Mill Creek self-storage or for your impending relocation, we suggest you take this into consideration.
The drawbacks of self-packing
You lose your time and energy.
Packing is difficult, time-consuming, and challenging on so many different levels. As a person with a regular, 9 to 5 job, the amount of time and energy that self-packing will take could be too much. It's really just the matter of whether or not you have enough time to tackle this task on your own.
You risk the safety of your items.
No matter how much experience you have with packing, your knowledge will most likely not be comparable to the professional's that do this for a living. Professional packers know how to wrap sensitive items, which packing materials to use, and how to place items in cardboard boxes. That leads to the conclusion that, unfortunately, you won't be able to do the job as well as they can. You might be able to safely pack the majority of your items, but you have to ask yourself what will happen with your fragile items.
Pros and cons of professional packing
Packing has become one of the most used moving services. If you have ever been in the situation to have professional packers pack up your home, then we are certain you know why people love it. Although, we do have to admit that not everything is as amazing as it seems since packing does have its cons. Let's see what they are, shall we?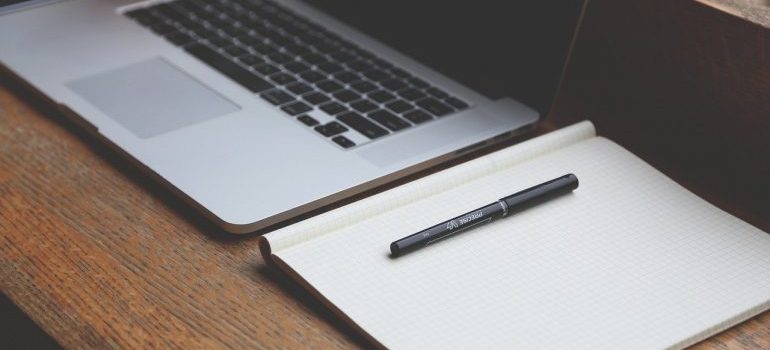 The benefits of professional packing
Everything will be easier with professional packers.
One of the main reasons why professional packing wins over self-packing is the ease of using this service. Professional packers can make every packing project far easier and more successful. Whether you are moving and shipping your belongings, packing for storage, or something else entirely, packers will make the process quick, simple, and easy.
Packers keep you and your items safe.
Do you know how many people injure themselves during the moving process? And many of these injuries arise during the packing part. So besides keeping your fragile, robust, and bulky items safe, packers will also keep your safety in check. So if you don't want to worry about injuring yourself or another family member, you know what to do.
The drawbacks of professional packing
Hiring professional packers is pricey.
The most obvious drawback of professional packing services is the price. A professional packing team can cost anywhere from hundreds to thousands of dollars – depending on the volume of items that need to be packed. So for most people, whether or not they opt for packing services really depends on whether or not they can afford them. As simple as that.
After all, can you think of anything more impersonal than having strangers go through all of your belongings? The truth is that hiring professional packers can strip you of all of your privacy. Not everyone will be comfortable with a packer going through their personal belongings, such as photo albums, clothing, and personal documents. In that case, you might want to consider the other viable option – packing your items on your own, step by step.
Self-packing vs. professional packing – what should you do?
After everything is said and done, only you can decide whether to opt for self-packing vs. professional packing. What usually happens is people weigh out all the pros and cons of both of these options and decide what to do. And, more often than not, the price ends up being the deciding factor. If you have enough money to finance professional packers, and you want to save your time, it's quite obvious what you will do. On the other hand, if you don't mind putting in your time and effort and keeping your privacy, then you will most likely opt for self-packing. In the end, all we can do is wish you good luck, no matter which one of these you end up choosing. This is an important project that needs to be approached with care and caution.