Self storage benefits for self-employed
With the growing demand for storage space, many households and businesses benefit from the utilization of self storage. And if your home is your office, you may have figured it already, that without that extra space, operating smoothly is mildly said, difficult. You'd like to stay productive while minimizing your expenses, and self-storage is the ideal solution at hand. If you wonder how and why is this helpful, PortaBox Storage Seattle will share a few good points in this article. As a premium provider with extensive experience in the field, our specialists are here to accommodate your specific storage needs for your utter comfort and satisfaction. So, find out today more about the self storage benefits for self-employed people, and simplify your business operations with the ideal option for you.
What are some self storage benefits for self-employed people?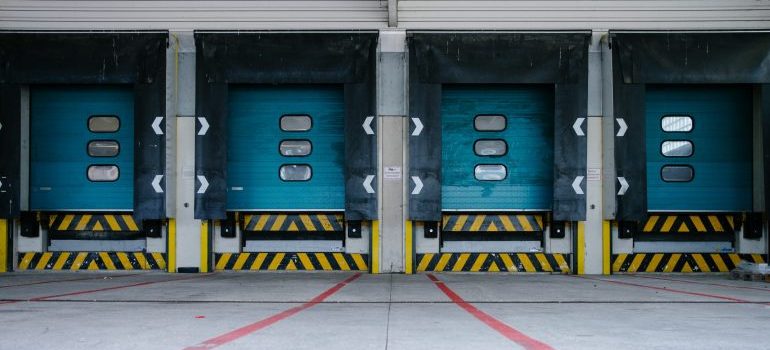 In the past decade, the Internet has opened many opportunities for entrepreneurs. While office workers have been using storage as a magical solution to stay organized for many years prior, today more and more people work from home. This means that the need and demand for self storage are at record highs.
There are several benefits to opting for quality Redmond self-storage services. First, you don't need to worry about the safety of your inventory. Whatever it's you intend to keep in a depot, you surely want it to be well protected. The best self storage providers will provide your items with protection from theft and the elements too. So, with the safety concern of our way, let's review some of the most prominent self storage advantages for freelancers.
Storing paperwork
Storing physical goods
Restaurant storage
Minimizing costs
The safekeeping of paperwork
Even the smallest businesses run by a single person come with a lot of paperwork. Keeping it all in an office, and let alone at your home means mess and inability to run your business smoothly. Hence, Issaquah self storage solutions are just perfect for the safekeeping of your papers. Besides, a temperature-controlled facility with a fire-protection system means that your valuable paperwork will be kept in ideal conditions. Often, storage facilities are safer for keeping valuables than our own homes. With shelves cluttered to the brim at your home office, you can't be sure that you can keep all the content safe and easily accessible. This is one of the most obvious benefits of self storage for self-employed people.
Depositing physical stock in a self storage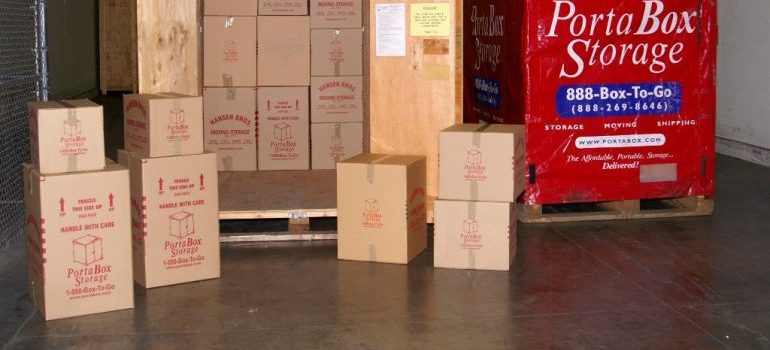 If you're selling physical items, door to door storage Seattle solutions will benefit you greatly. Besides solving the space issue, you'll save precious time making constant trips to and from the depot facility. And, regardless of how large your garage or attic is, your inventory will never be as safe as it will be in a thoughtfully chosen storage unit. Pay attention to the quality of packing materials, and your stock will be optimally protected.
Self storage benefits for self employed and for restaurants too
The advantages of self storage go beyond keeping your home free of congestion. If you happen to run a restaurant, you may find self-storage indispensable. Here you can keep extra furniture, seasonal equipment, and other excess inventory. Like so, you'll keep the place neat and tidy, and create a better atmosphere. We would all agree, a cramped restaurant doesn't exactly leave the best impression. Thus, the self storage benefits for self employed extend into this field of entrepreneurship as well.
A more cost-effective solution than renting an office
As we already mentioned, for any freelancer efficiency and cost-effectiveness are vital elements, if you intend to grow. Running a business comes with many expenses, and you'd like to minimize them as much as it's feasible. After a while, you may realize that operating from home is somewhat constrictive. But this doesn't mean you need to splash thousands of dollars renting an office. Self storage is by far a more economical option, and it will facilitate your operations all the same.
Besides, if you compare the costs of renting extra space and opting for a self storage solution, it's easy to conclude that the latter will not impact your overall profits adversely. Thus, come up with an effective strategy and make good use of the self storage advantages for freelancers.
What kind of self employed people use self storage?
The number of online shops is constantly growing. Besides, platforms such as eBay, Amazon, and Etsy allow people to easily start their own businesses. But as the business picks up, naturally the need for inventory storage comes about. Hence, self storage solutions are the ideal asset you can factor in for running a similar business smoothly. They are a safe and much cheaper alternative to renting a room or commercial space.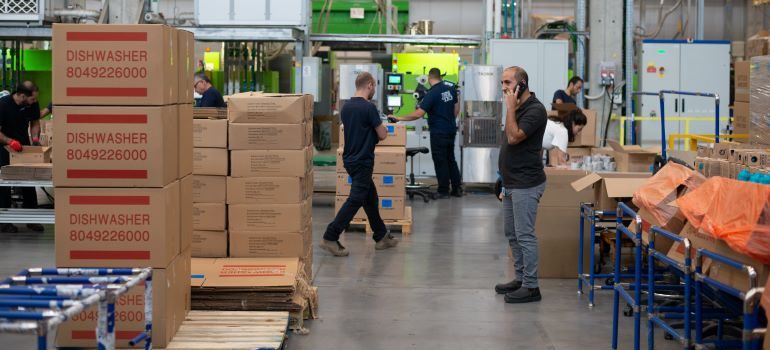 Besides, depots are a great solution for freelance services professionals as well. Think of plumbers, carpenters, and other handymen. They work from home, but they need to obtain specialized equipment to handle the jobs. Rather than keeping the tools at home, these pros benefit from self storage unit delivery and pickup at various locations. Hence, freelancers in many fields don't have to let business supplies or equipment overflow their homes. If you're one of them, you don't have to consider moving to a bigger home either. All it takes is finding a specialized self storage provider and benefit from the services. 
Final thoughts on self storage benefits for self employed
It's evident that a depot has many pros for freelancers. It helps you keep your home tidy, and it's a cost-effective solution that won't impact your profits. Hence, if you're in need of self storage, remember to first check the level of safety of the facility, before committing to anything. Make a good strategy and know exactly what do you expect from utilizing a self-storage unit. It will help you run your business with ease. Self storage benefits for self employed are many. You just need to turn them to your advantage. Good luck.