Self-storage eviction 101
Paying for any product or service today includes having to agree to certain terms and conditions. And the same applies to the self-storage industry. There are certain conditions that both facilities and users need to understand. Companies that offer professional storage services also provide customers with rights and obligations. It is possible for the owner or the manager of the facility to terminate your lease. We are going to let you know in what cases self-storage eviction can happen. Take into consideration all of them, do everything according to your agreement and you will have nothing to worry about.
When does self-storage eviction take place?
An eviction can differ from one storage facility to the other. So, if you are thinking about getting in touch with self-storage Seattle, ask them about this. However, there are certain similarities among most lease agreements. For example, a majority of them is based on a month to month kind of basis. But when it comes to disrespecting the core guidelines, here are the most usual cases when eviction takes place:
being hostile towards the storage operator or disrespecting the storage facility hours,
avoiding or intentionally resisting to pay the monthly storage fee,
uncivilized behavior within the storage facility.
In case you have done something of this kind, you should know that the storage operator will have the right to perform the eviction. Of course, before this happens, you are going to get a notice. In addition to this, you will also get an explanation of why this is going to happen.
Any kind of agreement violation can lead to this
Even though you have rented or you are planning to rent a Renton self-storage container, you should always bear in mind that this is not your property. This can easily happen if some time passes. You will relax and it is probable that you will not consider it as someone else's property. This is precisely the time when you stop paying much attention and start making mistakes.
For example, it can easily happen that you store some of the items that are forbidden in storage. So, if you are renting a unit for a long period of time, try to think of a way to avoid this scenario from happening. If it is needed, read your lease from time to time in order to remind yourself about both your rights and obligations. It is certainly much better to be safe than sorry.
Be professional with the storage operator
The storage operator, that is, the manager in charge of a storage facility has the power to evict a paying tenant. Of course, this is only possible if the tenant breaks the rules. In addition to this, the storage operator is the one who is responsible for ensuring that any eviction action taken from their side is just. In order to do this, he or she should have proof of a breach in the tenant's agreement.
When this is the case, they present suitable eviction documents about the particular infringement. So, in order for you to avoid getting in a situation of this kind, it is advisable to have a good relationship with your storage operator. The operators of Newcastle self-storage are quite friendly so it will not be hard to be on good terms with them.
If you get evicted, you have two options
In case it happens that you find yourself in a situation of this kind, there are two things you can do. First of all, if it was clear that you have violated the agreement, you should respect the eviction notice. Get everything from your storage unit and find another one. However, if this was not actually the case, you should take action. Namely, if there is some discrepancy between your alleged violation and previous agreement, you should not sit with your arms crossed.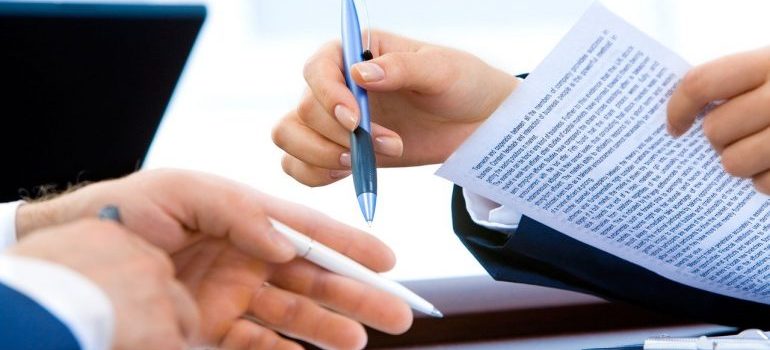 If it happens that you have the resources, the time, and the proper proof, you are set. You will have a chance to prove that you have not violated your agreement. Of course, during that time, you should constantly bear in mind what your obligations towards your storage company are.
Now you know what can lead to getting a self-storage eviction notice. The only thing left for you to do when renting a storage unit is to pay attention in order to avoid violating your agreement. Keep reminding yourself about your duties and about the rules of the storage company. Should you do this from time to time, there will be nothing for you to worry about. You will get to keep the storage unit until your lease expires. Also, by being on good terms with your storage operator, they will surely point out to you if you are doing something wrong in order to avoid getting the eviction.