Self storage for digital nomads
Being a digital nomad could be an appealing lifestyle if it meant traveling to various locations, living by the beach, meeting new people, and working when you wanted to. Your first difficulty, if you decide to give it a try, will be figuring out how to travel light and what to do with all of your belongings. Self storage for digital nomads can be helpful in that situation. You understand the value of maintaining organization as a digital nomad. It's crucial to have a place to keep your belongings that is both practical and secure if you're frequently on the move.
How to get your life organized with the help of storage for digital nomads
Digital nomads constantly struggle with storage capacity. At least it was in the past. Don't worry if you're uncertain about what storage choice is suitable for you. You can use the advice in this blog post to decide how to keep your possessions with you at all times, manage your belongings, and hire professionals to assist you. By the end of this text, you should have the knowledge necessary to select the best self storage for digital nomads according to Bellevue self storage experts. Or at the very least, have a plan for where to keep your belongings while you travel and work.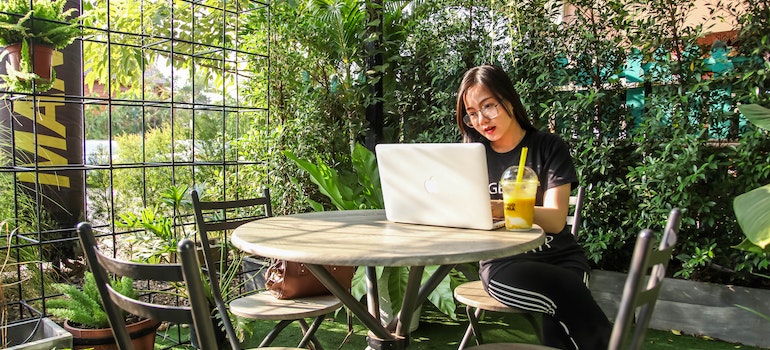 Self storage rental as a digital nomad: Several incredible advantages
If you're a digital nomad, getting a self storage unit while you're on the road should be your new top priority for the following reasons:
Self storage for digital nomads gives you access to a safe storage location without the constant need for packing, unpacking, and repacking.
Self storage in Seattle reduces the need to ship excess belongings with you each time you relocate to a new location.
It is economical and may result in savings from not having to check bags when traveling.
Family and friends won't have to carry around box after box of your belongings.
Most self-storage locations offer protection against external threats like burglary, fire, water damage, and pests.
Essentially, self storage solutions are giving you more peace of mind than simply leaving your belongings idle on someone else's property or paying apartment rent to keep them.
Rent a storage unit
When it comes to storage requirements, digital nomads don't comply with the standard. But according to Everett self storage specialists, you can rely on wide range of storage solutions that can suit even the most adventurous traveler. Renting a storage unit is simple, affordable, and facilities often provide a variety of unit sizes. they can accommodate any number of mementos you may have collected while traveling the world.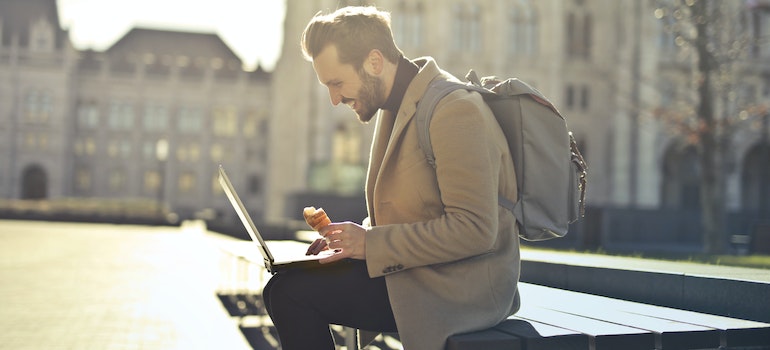 Rent portable moving containers
Without having to negotiate typical units, which are frequently difficult to reach, you can store all of your stuff in a temperature-controlled environment with the help of portable mobile storage containers. By having a storage container delivered right to your home and then stored safely in Mill Creek self storage facility, you may pack and fill it at your convenience without ever having to go to a storage facility. The moving and storage crew will also come and pick it up when you're ready, saving you the trouble of carrying it yourself.
Storing your belongings with family or friends
This answer is clear enough to everyone. Asking your family or friends to store your belongings while you travel will save you money on the cost of renting a storage unit. In many instances, this is the sole option for free storage, although there are significant drawbacks. You need to start by requesting a favor. This may be challenging, especially if you already have limited space for your friends and family. Being a digital nomad, you will also spend a lot of time away from home. Due to this, the requests can be awkward to discuss.
Second, you need to figure out how to relocate your belongings from one place to another. Maybe a member of your family or a close friend experiences a major life event, such as a move. Sadly, that could include spending a lot of time on the phone trying to reach movers and requesting specific allowances that most businesses would prefer not to offer. Leaving your belongings with family or friends is safe. If something happens to them that damages them, you are not covered by insurance. Due to all of these factors, digital nomads seldom favor this strategy. Yet, it can be a quick fix that you can keep in mind or try on demand storage Seattle residents rely on.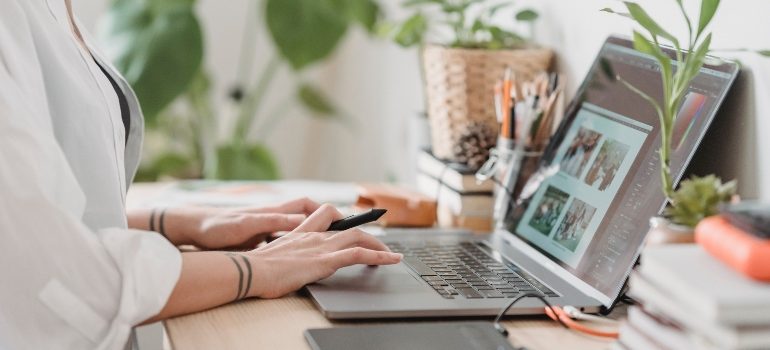 Rent or buy a cheap property
Some digital nomads choose to buy or rent a home as opposed to renting a storage facility. For instance, certain residential or commercial properties might be sold for a bargain. Containers operate in a similar manner. If you intend to travel for a very long time this is a creative financial solution. Purchasing or renting a home may end up being less expensive in the long run than self-storage.
Of course, there will be a down payment required if you choose to purchase a property to store your belongings. You'll probably need to manage your spending and property maintenance while traveling at the same time. Ultimately, this approach is in opposition to the nomadic way of life. To be more specific, when you purchase or rent a house, you restrict your capacity to depart, which negates the purpose of leading a remote lifestyle.
Keep calm and rent storage!
It becomes evident that finding the best storage solution is a difficult task for digital nomads. It always depends on your needs, though. This article will make it simple for you to locate the best self storage for digital nomads. You should make the choice of which alternative, from conventional storage units to portable services, is best for digital nomad lifestyle after carefully analyzing all available options. Self-storage is, after all, not simply a financial investment—also it's an investment of peace of mind!