Self storage security measures you want to look for
Whether you're moving, decluttering your home, or need an extension of your space to keep certain items away, self storage is the most practical option you have at hand. However, you can't afford to keep your treasures just about anywhere. You'd like to ensure that you choose a safe place where your valuables will be well protected. As a leading provider of self storage solutions, PortaBox Storage Seattle has a few expert tips to help you choose wisely. Take note of what self storage security measures you should look for, before leasing self storage.
Self storage security measures and what to consider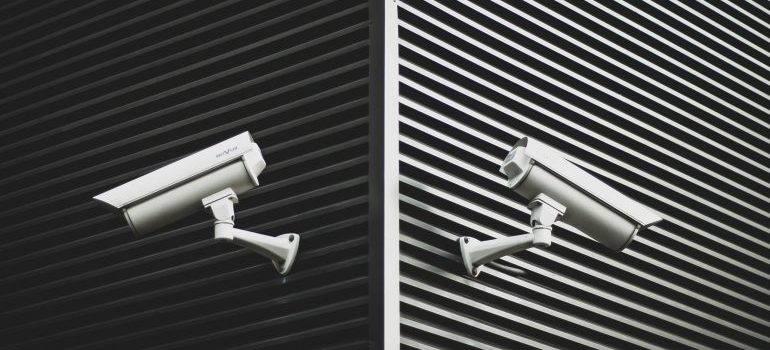 All self storage companies have some security measures in place. However, what exactly are those, and will your items be protected well enough? Many providers offer self storage security features that mean a lock on the unit and perhaps a fence around it. But, if you look for business storage Seattle, sure enough, you'd like to ensure the proper security of your inventory. To keep costly damages, possible frauds, or other mishaps at arm's length, it's well worth researching the ideal business solutions.
Your best option will include the protection of your items from weather conditions, reinforced doors, and sturdy, resilient storage containers. Self depository security options vary between different providers. If you intend to provide the best care to your stored possessions, here is what you want to look for, before committing to anything:
Alarm systems
Protection from the elements
Access
Experienced management
Locations
Alarm systems and locking mechanisms
The majority of self storage facilities require you to purchase a lock for securing the door of your unit. However, these are easy to remove. Hence, this is obviously not one of the safest self depository security features you should rely on. Instead, consider portable storage Boise with a heavy-duty lever action locking system as your best solution. This is a convenient storage solution, as it offers optimal security and protection to your items. Besides, you'll save precious time in making trips to and from the facility, as you get service right at your doorstep.
An important dependability feature to look for in a self storage facility is whether the place has alarm systems installed. Although it's logical to suppose that every facility will have it, this is not so. Hence, look for a depot that is monitored by motion sensors, fire systems, and similar surveillance equipment.
Security features for weather protection of your items
The weather conditions can cause significant damages to your stored items. So, not only you should look for proper protection from theft, but also keeping your valuables safe from the elements. Opt for Ballard self storage that offers you options for temperature-controlled facilities. This is a sure way to protect your belongings from temperature changes and ensure they remain in a good condition while in safekeeping. Besides, look for a company that is flexible to meet your specific needs.
Not all self storage providers have the capacity to keep your delicate possessions safe and free from damages. When you look for the ideal depot solution, you'd like to ensure the self storage security measures of the facility are at the highest standards. Otherwise, you're risking losing your stored inventory or dealing with costly damages.
Access to your inventory – one of the most important self storage security measures to check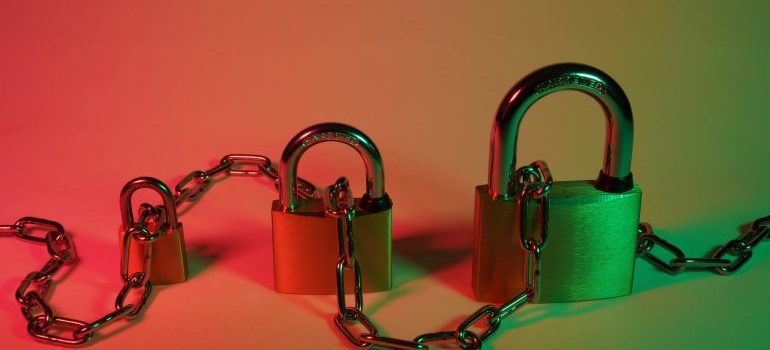 Of course, a safe and secure self storage facility has to have limited access. So, talk to your provider of choice, and make closer inquiries on the topic. Find out if anyone but you can access your items without consent. Also, what does it takes to be granted access to the facility? While you need to consider many things to ensure your satisfaction of storage use, keeping yourself informed about who and how can get to your inventory is essential. A good self storage provider will have a clear policy on this, and it will be in the best interest of your things.
Diligent management easy to get in touch with
When you look into self storage security measures, it's important to know if the management is easily available if you need them. A company with experience will surely make it easy for you to communicate in any circumstances. Hence, ask questions about the on-site availability of management and whether they conduct a routine checkup of the property. This is a security measure of self storage facilities that help prevent any potential issues, like break-ins or inadvertent events that may cause damages.
Pick a location that suits you best
The aforementioned points will give you a good idea about the level of safety a good self storage option should offer you. However, location matters in everything, and so it does when it comes to storage. If you know that your items are safely stored near your work or home, you will have peace of mind. Hence, look up a company that serves various locations a pick location that suits you best. If you combine this convenience with the self storage security measures we list above, you'll have the winning solution for your storage space needs. Regardless of whether you intend to store your work materials or household goods, always prioritize the safety and security of your items. After all, it's better to be safe than sorry.
In summary, this comprehensive list of self storage security measures you should pay attention to will help you make an informed decision. Follow our expert guidance and ensure your items are safe and away from harm's way.