Self Storage Terminology You Must Know
When you search for storage, it comes in handy to learn about self storage terminology. When you know what to look for, chances are you'll choose just the kind of storage you need. Before you dive into a wide range of long-term or temporary storage Seattle companies offer, take time to read the following guide. Also, feel free to contact us at PortaBox Storage to learn more about our storage services.
Make sure to learn about self storage terminology before you start browsing the units
Once you learn storage-related lingo, you'll know exactly what kind of storage to look for. Plus, it will be easier to communicate with the company staff.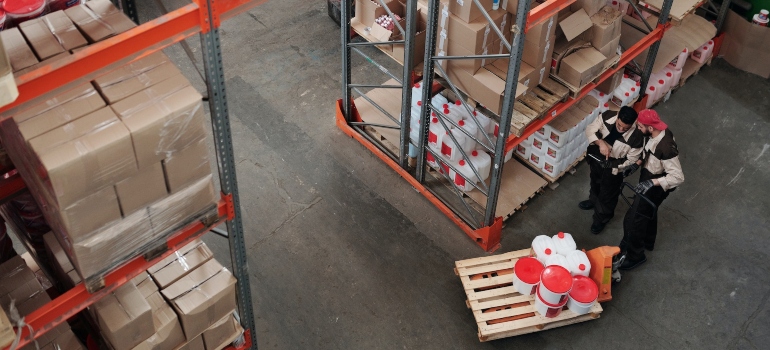 Access hours
This is one of the first things to ask about when looking for storage. Some storage companies allow 24/7 access, while others have a specific timeframe during which you can access stored goods. Therefore, don't forget to ask about access hours.
Access pin
Once you rent storage, you'll get a code that allows you to access stored items.
Business Storage
If you have a company to relocate, look up quality and top-rated business storage Seatle companies provide. The business storage unit includes additional space for office inventory, documentation, and equipment.
Climate-controlled
If you seek a self-storage with the most optimal indoor temperature regardless of the season, ask the company whether they offer a climate-controlled storage unit. There are several types of them to choose from:
Humidity storage is ideal for storing sensitive items.
Air-cooled storage is your go-to solution during scorching hot summer days.
Heated storage is a life-saving solution, especially in areas subjected to extremely low temperatures during winter. There are plenty of heated storage Boise units you can find at modest pricing.
The good thing about a temperature-controlled unit is that you can store plenty of different items. Nevertheless, check with your chosen company if you're allowed to store all items from the list in their climate-controlled unit.
CCTV surveillance
Safety comes first when it comes to storage rental. In addition to storage conditions, check about CCTV surveillance.
Indoor storage unit
Unlike outdoor units, indoor units are situated in a specific warehouse building and are additionally protected.
Locks
It also matters whether the locks of a storage unit you choose are strong and resistant to corrosion.
Long-term storage
If you're planning cross-country and international relocation, or have an idea to travel the world, consider renting long-term storage. You can choose a 12-month rental period, or extend it.
Mezzanine
Extra built-in floor for more space for your goods.
On-site manager
An on-site manager is there to monitor move-ins and move-outs and make sure the storage is sanitized and pest-free.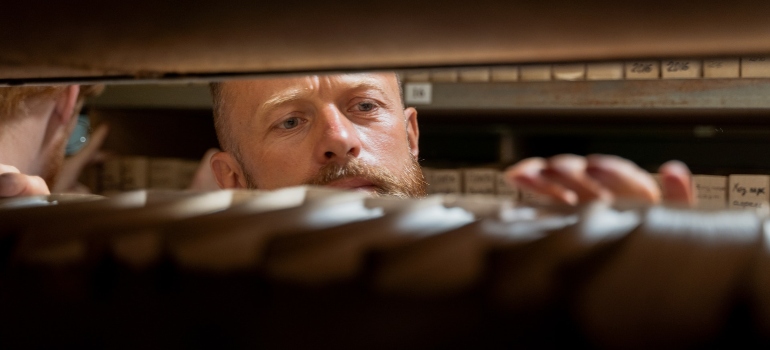 Prohibited items
Keep in mind that every company has more or less the same list of prohibited items that can't go into a self-storage unit. Don't sign the rental agreement before you check what items aren't allowed.
Rental agreement
It's an official document you sign with a moving and/or storage company in order to rent the unit for yourself. Before you put your signature on the rental agreement, go over all terms and conditions. Do it in the presence of company representatives, so you can check with them if something in the document seems unclear.
Roll-up door
Storage door you open from the bottom to the ceiling. The roll-up door is secured with a strong, theft-proof lock.
Short-term storage
Short-term storage is storage you can rent for up to 3 months.
Storage size
There's no one-size-fits-all storage solution. Check how many items you plan to store, then inquire about the storage size range on offer.
Upper unit
Modern storage facilities provide upper units accessible by an elevator and thus make them a lot more spacious.
Research moving and storage companies before you decide which one to hire
When looking for storage pods Seattle has on the market, or any kind of storage you need, make sure to spend a little bit of time researching the companies. In addition to the main features (size, locks, temperature-controlled conditions, etc.), you must check whether the storage company fulfills sanitary requirements. Whether you opt for short or long-term storage, you must be sure your packed good are safe in a pest-free environment. That way, you won't have to worry about the condition of your items.
Hire a company that is up to the task
If you're moving, look for a moving company that includes the storage services you need. If you just need a temporary storage solution, search for individual storage providers as well. Whichever option you choose, make sure the company you consider is registered. That way, you'll avoid dealing with suspicious companies that don't operate legally.
Your goods will stay in a storage unit for a while. So, hire movers who know how to prepare belongings for storage the right way. If you have sensitive items to take care of, consider special parking services, and specially designed moving boxes (for TV, mirror, etc.)
Request a storage visit
Any professional moving and storage company allows its customers to see the units. Therefore, don't hesitate to request a visit to storage units and see if it's worth the investment. However, if a company refuses your request, and yet guarantees the quality of their storage services, take it as a red flag. As a customer, you have a right to know where your money goes.
Have a list of self storage terminology with you
When speaking to moving and storage companies, have a list of self storage terminology by your side. That way, you'll know what to ask the company representatives. Also, it comes in handy to make a checklist of all important requirements for decent storage. Once you put a checkmark on all of them, wait no more and rent it. Discuss possible lease extension in case of necessity.