Self storage vs. commercial warehouses
Many people think that storage facilities are the same as warehouses. Although we can see why this confusion exists, there are actually many differences between these two. If you are not sure whether you should get a warehouse or storage units North Seattle for your business, this guide will help you decide. We have written about both of them and also mentioned the main differences between them. Keep in mind that both of these options come with a set of upsides and downsides. Read this guide and compare self storage vs. commercial warehouses, and then pass your judgment on which option suits you better.
Why do many businesses use commercial warehouses?
Business owners who are a part of the trading industry opt for either a commercial warehouse or business storage Seattle. But, if they are in need of a bigger space, they usually choose warehouses over self-storage. The reason why warehouses are a great option is that they allow you to store all of your goods that you intend to sell or distribute in the near future.
You might think that commercial warehouses are only for big businesses that do world-wide trades but that is not true. Commercial warehouses are suitable for businesses of all sizes, types, and all stages of growth. They come with many benefits but they can also cost a lot. If you are comparing self-storage vs. commercial warehouse to see which one you should get, you should calculate your budget and see which one you can afford.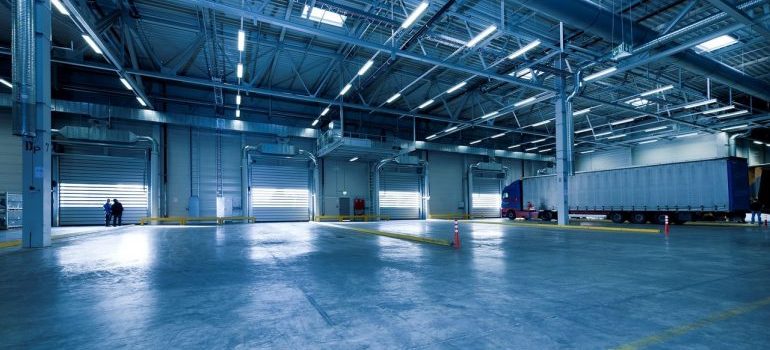 The main differences between self-storage and commercial warehouses
Even though many companies use Lynnwood self storage, individuals use them too. Many families who need to relocate or remodel their homes store their belongings for a short or longer period of time. Self-storage is a pretty practical and convenient solution for all of those who want to maximize their space without spending tons of money on it. 
So, both commercial warehouse and self storage units allow you to keep your goods away from your home or office. They can be rented for a shorter or longer period of time. In addition to this, both of them come in various types. Let's say you want to store some temperature-sensitive goods. You will be able to safely store them by choosing a climate-controlled warehouse or climate-controlled self-storage. These are only some of the similarities between warehouses and storage units. But, since we are here to compare them, let's take a look at the major differences between them. Keep in mind we have mentioned only the biggest differences.
Size
The main difference between commercial warehouses and self storage is their size. Even though both of them come in various sizes, warehouses tend to be much larger. So, if you are an individual who wants to store away a couple of boxes, you shouldn't opt for a warehouse. You don't need that much space! When storing items, it is important to figure out how many items you plan to store and then get a facility of the right size. This is how you will avoid spending more money than it's necessary. You can create an inventory list and write down everything you plan to store. On the other hand, if you have a big company and need to store your merchandise, getting a warehouse is what you should do.
Safety
When choosing a storage unit, you will be presented with indoor and outdoor storage solutions. The difference between these two is that indoor storage units are located inside a safe building, while outdoor storage units are located outside, next to other storage units. Because of their location, most people opt for indoor storage because they are a safer option. Don't get us wrong, outdoor storage units are safe, too. If you rent them from a reliable company, you will have nothing to worry about.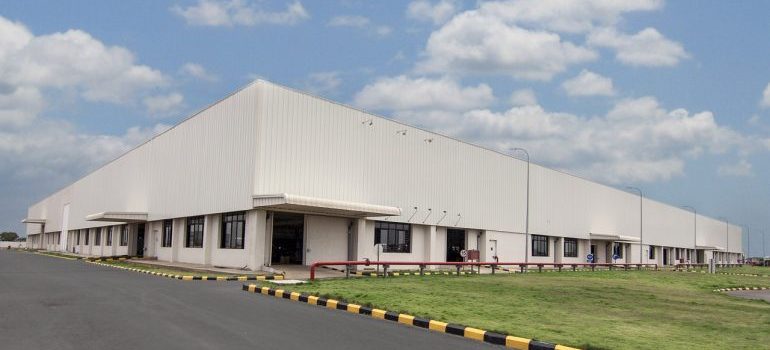 We have mentioned the difference between indoor and outdoor storage solutions just to help you understand why self-storage units are safer than warehouses. Warehouses are usually located in industrial areas, away from the city center. Self-storage units are easier to access and have a better location. This is why many people feel that their belongings will be safer in an urban area than in an industrial area.
Price
Since warehouses tend to be larger, they are also pricier than self-storage. Getting a commercial warehouse represents a major investment and companies need to have a good budget. We have already told you that warehouses are suitable for businesses of all sizes but the fact is that small businesses, in most cases, can't afford to rent these facilities. If you are not sure whether you will be able to afford one, don't worry.
There are many businesses that use self storage, a much cheaper option. Even some major companies choose to store away some of their equipment in self-storage. More importantly, business storage solutions have everything for keeping your goods safe. You only have to find a good company that offers quality storage solutions. This is how you will avoid scammers and spending more money than it is necessary.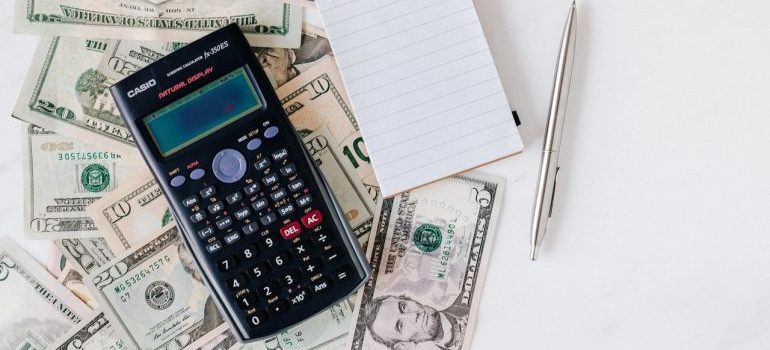 So, which one are you going to get – self storage or commercial warehouses?
And these are the major differences you get after comparing self storage vs. commercial warehouses. Once again, we want to point out that both of these facilities can bring many good things for your company. You only have to figure out what kind of facility you need. In case you need a big place for your merchandise or large and heavy equipment, get a warehouse. And, if you simply need a place for your records, old furniture, or small equipment, you can reach out to us and rent one of our storage units. It is as simple as that!