The importance of self storage when sewing and knitting
People look for beauty everywhere. Some feel compelled to experience something unique, so they travel across the globe and marvel at the sights hidden in remote corners. Others know how to create beauty with their own hands and creativity in the comfort of the home. Sewing and knitting are fantastic handcrafts enabling unique and meaningful creations to come about. And if you've discovered your passion for these handicrafts, your creative genius will only crave to grow. Perhaps you've turned your hobby into a side gig, or even a full-time job. Either way, temporary storage Seattle will become an important part of the whole experience. In other words, self storage when sewing and knitting is a necessity. PortaBox Storage will provide your ideal storage solutions. Further, let's explore the importance of self storage for the convenience of your craftsmanship.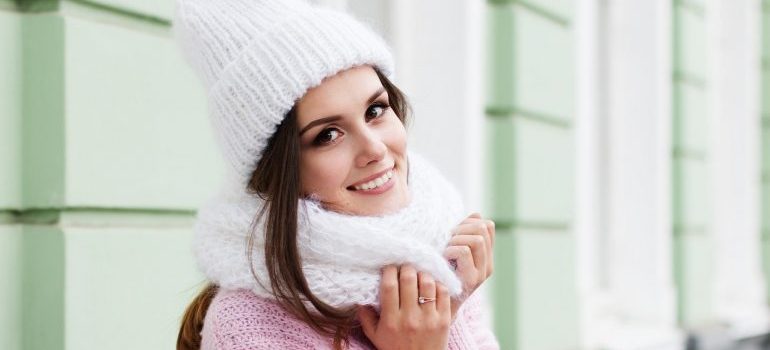 Self storage when sewing and knitting – how does it benefit you?
Keeping your sewing and knitting project organized is essential for the desired outcome. But, having all the props, fabrics, and stash of yarn in check isn't exactly easy. Keeping your craft supplies stashed in boxes to keep them off-site is not a solution. Neither is having them on display around the house. Thus, self storage when sewing and knitting is a virtual life savior.
With some effective Kirkland self storage fitted to your precise requirements, you'll do yourself, and your household a great favor. Apart from keeping your living space free of clutter, you'll keep potential safety treats out of the picture. So, if you have kids, of course, you can't afford to have knitting needles just laying around the house. Besides, having a designated crafts room is a good idea. But, it's just a matter of time when the space starts overflowing with supplies which will hinder your productivity. Thus, self storage when you're engaged with needlework is not just a commodity but it's an obvious necessity.
Keep your craft materials protected with self storage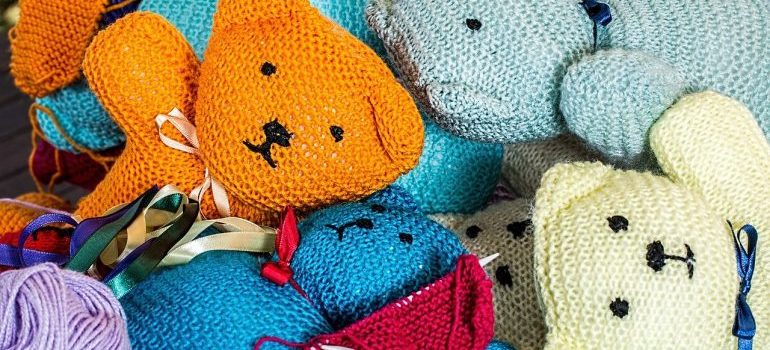 It's important to keep your fabrics and sewing and knitting tools well protected. Namely, keeping them in places in the house where daily routines take place exposes them to inadvertent damages. When sewing and knitting, self storage is the safest place to keep your supplies in an immaculate condition. With Everett self storage solutions, you can be sure that your yarn isn't going to get wet or dusty because it was left at the wrong place. Your self-storage container is water-resistant and offers all necessary protection against the elements. Also, with a few lavender sachets in your unit, you'll keep moths and other pests away from your fabrics and wool.
Moreover, this will be your designated space for keeping your sewing and knitting equipment, so it wouldn't come in contact with anything that can damage or soil it. Among many other reasons, this is why it's important to consider self storage when indulging in handicrafts.
Staying organized with self storage when sewing and knitting is easy
How exciting it is to get hold of new patterns released! Or update your fabric and yarn collection with new and fresh colors. But with your stash quickly growing in size it's obvious that you'll need some extra space to keep all your supplies in check. However big your home might be, your ever-growing collection of trims, laces, buttons, and whatnot will surely create clutter at some point. Moreover, you'll find yourself unable to organize your workspace and ensure productivity. Hence, research mini storage services in your area and determine your best options.
Self-storage solutions are the perfect asset for anyone sewing and knitting. You can get a storage container delivered right to your doorstep and have easy access to it in your own yard or driveway. Self-storage units come in various sizes, so you can choose what suits you best according to the size of your supplies. Whether you are an experienced crafter or just getting your hands on it, you'll find that self-storage is an essential element for keeping organized when sewing and knitting.
Self storage helps you economize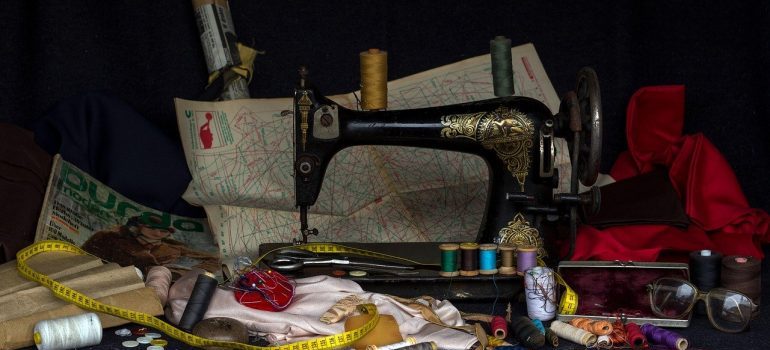 Do you at times feel tempted to toss out all those skeins and hanks to eliminate visual clutter from your home? Well, having self storage at hand comes with yet another convenience. To have designated space for your craft supplies means keeping them organized and maximizing their usage. So, you don't have to feel pressured into discarding knitting and sewing supplies that are messy, but good to use otherwise. Besides, do you have pets? If you do, chances are, lots of your supplies will end up covered in fur which deems them unusable.
Of course, your crafty supplies also look like the next favorite toy of your pet, so it's best to keep everything off sight. When sewing and knitting a self storage unit is the ideal place to keep your materials safe and well organized and optimize the utilization of your supplies.
Final thoughts on the importance of self storage for the benefit of your sewing and knitting craft
Designated sewing and knitting self-storage unit is easy to access. Besides, if you are into designing gorgeous things, you'd like them on display. Your self-storage container will help you with that as well. You don't have to stash your yarn into every nook and cranny in your home to keep it organized and tidy.
This is the perfect solution to have all your creative tools out of the way while being able to proudly put on display your beautiful creations. Besides, if you're running an online store or your needlework is your full-time job, indeed self storage is an instrumental part of your operations. So, make a point to choose your provider wisely. And then, indulge in your crafts with ultimate comfort. So, the importance of self storage when sewing and knitting is undeniable, and it's for your ultimate benefit.