Sharing storage with friends – pros and cons
Despite the appeal of being able to find different sizes of storage units today, people are always looking to save money on such expenses. Sometimes, finding a cost-effective and reliable self-storage Seattle company is not enough and you want to make it even more affordable. And then, you might recall one or more friends that are facing the same issue – too many items in their home but not enough to fill a storage unit. In those moments, the idea of sharing storage with friends comes as the logical step. It certainly has a financial upside to being with. Does it have other advantages? What about the downsides? Let's take a closer look and see just how good it can be to share a storage unit with a friend.
What are the pros and cons of sharing storage with friends?
Pros of sharing storage with friends
Cost-effective
Easier to manage
Less stress
It's a more cost-effective solution
One of the best pros of sharing storage with friends is that you will not have to worry that much about the money. It can be costly to rent a self-storage storage unit by yourself if you require a specific type or size. Climate-controlled storage units can be expensive in the long run. That is why splitting the cost of renting storage with one or more friends is a good way to go. You can then rent that storage for a longer period of time and pay less for it.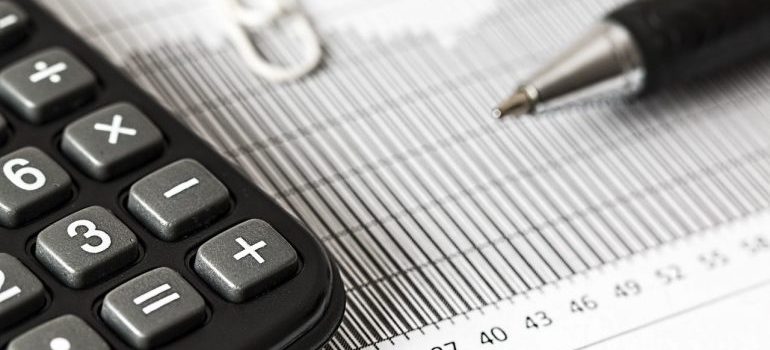 Managing it becomes easier when there are two or more people involved
When sharing storage with friends, be sure that you make an agreement on how best to manage it. It is very important to check and manage things in the storage properly. That means that you can't just put all your things there and leave it. You have to be responsible and check it once in a while and even declutter if necessary. When there are two or more of you using the storage unit, it becomes much easier to manage, both in terms of payment and maintenance. You can make a system where everybody will worry about their part of the storage and manage it frequently.
It can be less stressful when it's someone you know and trust
Whether we are discussing personal belongings or business property, you need to ensure that the storage unit you are using is secure. And when you choose to share storage with friends, this can be a shared concern which will result in less stress as it also will be shared. Whether we are discussing the notion of finding a good storage facility, negotiating terms, organizing transport or any other obligations, having a friend do it all with you will make it all far less stressful.
Cons of sharing storage with friends
Shared decisions
Potential issues with payments
Risk of losing a friend
The risk of shared decision-making processes
Before you make a decision that you want to divide the storage with your friends, you should be aware that you will not always have the freedom to make a decision without first consulting with the friends sharing storage with you. You will always have to ask the person you are sharing the storage with about their opinion. Even though it may sound like a piece of cake, you still may have different opinions when it comes to storage rental conditions, how to split the storage space, etc. Yes, handling disputes with friends can be simple, but it can also lead to unwanted conflicts among friends.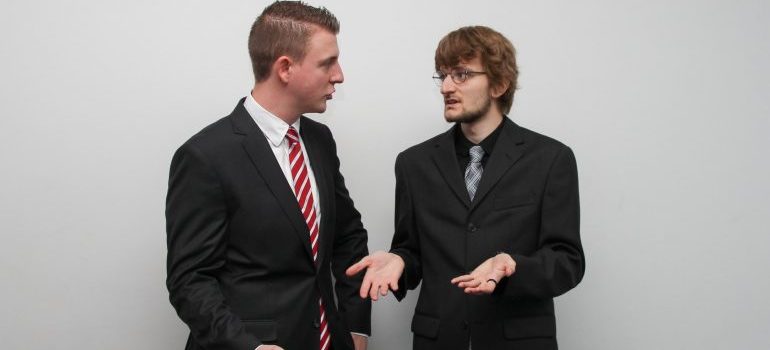 Paying problems
Even though you are splitting a storage unit with a friend, it is not always easy to pay the rent. Yes, you may have agreed on the conditions when having to pay the rent, but there are always exceptions. For example, your friend may not have the money at the moment for their share of the rent. Maybe it is not their fault but it still annoys you, right?
Well, if you are getting into this type of deal, be aware that this might occur sometimes, especially if your name is behind the signature. That means that you will still have to pay for the full amount even if your friend does not have the money right away. 
Ruined friendship
You have agreed that you want to share storage together. It is a really nice idea because you are close and you can handle the disputes with ease, right? Well, getting into this kind of agreement can be very bad for your friendship. Yes, one or two minor things are okay but what if you find out that your friend is irresponsible and you regret making a deal with them?
That is the moment where problems begin and that can ruin your friendship. It is very important for you to be sure that you can do this together. Even though you think that you know someone, you can always get the surprise of your life. Be very careful when thinking about doing this. It is not worth if you are going to lose a very close friend.
Pick a proper storage unit
When splitting a storage unit, it is very important to consider several things when choosing one. The size of the unit is among the most relevant things you should consider. If you pick the wrong size, there is a much higher chance that you get into arguments with your friends about the room that you both have. Besides size, expenses are vital to your decision. You will have to choose a unit where you both are able to pay your shares. If not, it is better to skip it. You would not want your relationship to revolve around the payments for your storage unit.
Summary
Sharing storage with friends sounds like a perfect solution to your storage problems. But, as you can see, there are many little problems when doing this that can be quite problematic. Even though sharing a storage unit has nothing to do with your relationship, it can ruin it in a split second. Be very careful when doing this with your friends since it is very important to maintain friendships nowadays. We all need them!