Short guide to creating your packing checklist
One could say that packing is like playing a game of Tetris. Except that it involves your entire household inventory, along with that delicate china set that's been in the family for generations. Truth be told, packing for a move is less fun than attending farewell parties. Packing your suitcase for a holiday may irk you. But figuring out how many boxes of what size you need to pack all you have can easily drive you up the wall. So, give yourself some peace of mind and benefit from temporary storage Seattle solutions to make your life easy. With this to back you up, creating your packing checklist effectively will be easier. And with the following guide, our specialists have put together, it may even be fun. Thus, take note and streamline your packing process to see it through quickly and safely.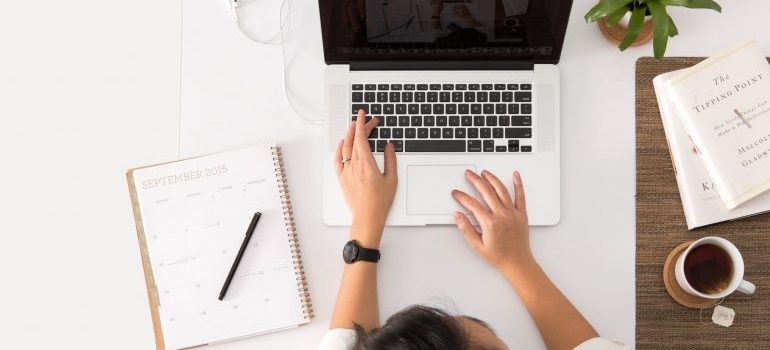 The action of creating your packing checklist is preceded by decluttering
Moving is dreaded by many. Among everything else, it comes with a to-do list as long as your arm. But worry not, as there is a way to tackle it with success, and we are here to help you on the quest. Hands down, packing is an onerous task. However, it's an instrumental part of each moving project. So, before you throw a packing party, set the stage for it first.
Sort out your possessions, and make it clear what you're moving to your new place. Ensure you start fresh and free of clutter by getting rid of items that don't serve you in any way. Organize a garage sale, gift some of your things to friends and relatives or donate stuff that can be used or repurposed. Newcastle self storage is an ideal option for your possessions if you aren't sure whether they'll fit into your new abode, or you need some time to figure their proper placement.
Once you have your stuff sorted, it's time to start designing your packing checklist. Here's what to consider:
Packing materials
Pack room-by-room
Itinerary and labeling
Essentials box
Get the necessary packing materials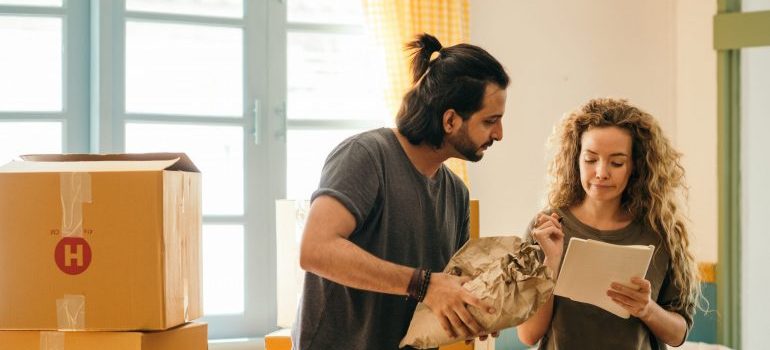 Moving without boxes is virtually impossible. Of course, you can't pack everything in a standard box, like for instance, a mirror or a mattress. Hence, figure out what packing materials will you need, and further plan your packing checklist in closer detail.
Rendering the optimal protection to your possessions during the transfer will require you to prioritize quality packing materials. It's tempting to save a few dollars by gathering used boxes and improvising packing supplies. But this can prove to be a costly mistake. Wrapping your dishes in old newspapers instead of proper packing paper may result in the ink transferring on their surface. Used boxes or those that you may get for free from a supermarket tend to hold moisture and will disintegrate due to minor pressure.
Point in case, invest in materials that will ensure the safety of your belongings. This is the first step to creating your packing checklist, and one that will enable you to pack in an organized manner.
Fill in the boxes room-by-room
If you pack with a system, the reverse operation of unpacking, later on, will be a cinch. Surely, you may find yourself in a situation where you can't transfer all of your possessions at once. This is when Redmond self storage comes to your rescue. You can stash your things safely for as long as you need to and focus on optimizing the outcome of your move. However, you still need to pack your belongings to keep them protected.
Make a point to pack similar items in the same box. To keep track of your possessions, combine items during packing based on their function. For example, all your kitchen supplies should go in the same box. Ensure you're designing your packing checklist around this principle, and you will be able to box up your items fast, and most importantly, keep them much safer than if you would just randomly place them in boxes. Moreover, you'll thank yourself later for creating your packing system, as this will have an effect on your experience of settling into your new abode. Remember, unpacking is yet another task you'll need to tackle, so do your best to make it easy on yourself.
Make an itinerary and label the boxes
Having your items neatly placed in boxes designated to reflect their contents' purpose is the one way to ensure your life doesn't spin out of control when moving. Just imagine, upon arriving at your new place you can't even figure where you've put your passport, or have you left it behind. Hence, save yourself from unnecessary anxiety jolts, and create a packing checklist that will keep you well organized.
One of the best tips on how to pack for a move is to make an itinerary and list the items as you pack them. Finding them, later on, will be the least of your concern. You can save yourself from having to write everything down by taking a picture of each box as you pack them. Besides, don't forget to label each box with your name, the room it should go to, and a brief description of the content. 
Creating your packing checklist should include a box of essentials
Your packing checklist can't be complete without outlining the contents of an essentials box. In fact, this should be the first point when you're designing your packing list. An essentials box should contain all of your important documents, electronics, medication, and other things that you can't go without. Further, ensure you toss in few items that will help you spend the first day at your new place with somewhat of a comfort. Think of basic toiletries, a spare change of clothes, some snacks, etc.
A few extra tips on designing your packing checklist
Creating your packing checklist is about taking note of the important points that will help you keep your belongings organized. However, here are a few additional tips from the experts you should note, and ensure you tailor your packing list to perfection:
Don't fill boxes to the brim. Limit the weight to each one to about 50 pounds. Aim to pack them firmly, but avoid overloading them.
Pack with time to spare. Refrain from leaving everything to be packed last-minute. Instead, start early, and tackle your packing project in few smaller portions.
Build layers when filling up your boxes. Place the heaviest items on the bottom, and top them up with lighter ones. Creating your packing checklist with this in mind will enable you to pack like a pro.
Moving is hectic, and having a good packing system will help you stay on top of things. The above brief guide on creating your packing checklist is sure to put you on the right track. So, take your lead from our tips, and good luck.