Short Term vs Long Term Storage: Which One's Right For You?
Storage units are a great resource to use in many of life's scenarios. Whether you are moving, a business owner, or simply want to declutter your home, storage is something that can greatly benefit you. But different needs require different solutions. There is no one size fits all approach when it comes to this. You can find great temporary storage Seattle has to offer, but what if you figure out you need it long-term? Or vice versa, you lease a storage unit for many months in advance only to realize you need it for just a few weeks or months? To avoid any of that happening, we'll break down short term vs long term storage for you so you can decide what's the right decision.
Short term vs long term storage contract differences 
Obviously, the main difference between the two is the length of the lease. Short-term storage is considered anything up to three months. Many people choose this as a reliable and cheap option to store some of their possessions during a certain event or period in their lives. For instance, it's a great resource for
college students who are moving away to a different city or dorm,
household relocations to make their transition easier,
when you are decorating your home,
organizing a sale of excess stuff.
It's a multi-practical investment that you can use in many different ways. You also have 24/7 access to your units during the duration of your lease. However, even the best short term storage Seattle has to offer has some downsides when compared to long-term storage.
Long-term storage is considered any amount of time longer than three months. While it is definitely more expensive than short-term storage, it does provide some excellent benefits. Since you are storing away your possessions for a longer period of time, most storage companies include some great services to go along with it. For instance, regular check-ups to prevent any mildew, mold, or pests from attacking your stuff, an extra layer of security, and so on.
But this type of storage also has some downsides, apart from the cost discrepancy. For example, you might not be able to access your storage unit 24/7. Some moving companies have separate locations for long-term storage within their facilities, especially if those items require specific conditions and care.
Are there any differences in the packing and storing process? 
When you are packing things for short-term storage, you want them to be as compact as possible. If you plan to go in and out of the unit frequently, packing and organization are very important. Breakable and fragile items should be wrapped in bubble wrap to prevent any potential damage. Create an isle inside the unit, so you can move freely inside without the fear of accidentally pushing something.
Don't make your boxes too heavy for you or someone else to lift and move. Label your boxes so you always know where something is as soon as you walk in. Another good piece of advice for short-term storage is to use portable containers. They come in various shapes and sizes, and our company provides some of the best mobile storage containers Seattle has to offer!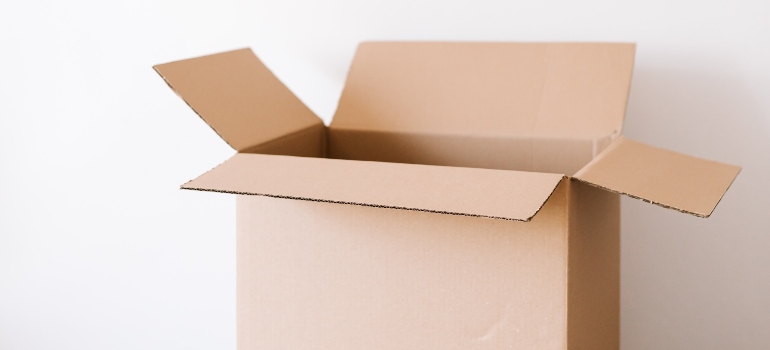 When it comes to long-term storage, there are also certain things you want to avoid or make sure you do. Use new and sturdy boxes instead of recycled ones. You want to make sure your items are safe and sound, and old boxes can easily deteriorate. Once that happens, moisture, mold, and mildew can grow inside. If you plan to store clothes, make sure you use vacuum-sealed bags to protect them from damage and insects.
To further ensure your storage unit is pest-free, use moth balls, lavender, or essential oils that keep them away. Furthermore, make sure all your appliances, clothes, or any other type of item are properly cleaned and dried before placing them in storage. As far as appliances go, clean them both inside and out with baking soda and/or bleach. 
What items would benefit more from short term vs long term storage?
Some things are simply not cut out of long-term storage like antiques, paintings, and other delicate items. Even though they must be placed in a climate-controlled storage unit, they still need to be taken out in regular time intervals to be cleaned, dusted, or taken care of in any way they need before being placed back inside.
If you plan to store these things long term and travel out of state or city for example, not every storage company will do that in your place. Especially if those items are very valuable! However, you still need to store them somewhere, so find the right storage company that provides this kind of service.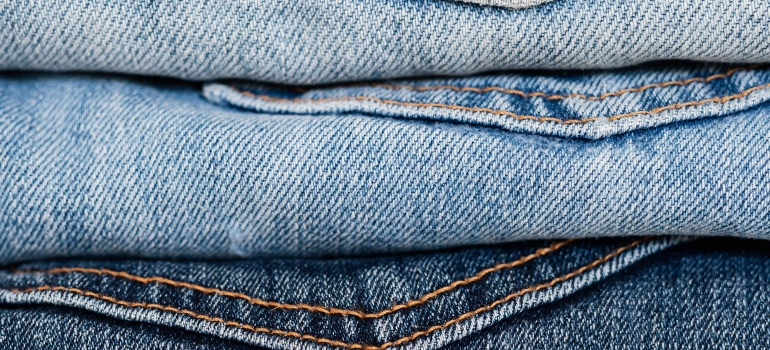 Also, not every type of clothing is right for long-term storage. Clothes made of wool, for example. Even though vacuum-sealed bags are recommended for this type of storage, wool is a delicate item to store and is something that can deteriorate even in those bags! Natural materials like leather and wool need air in order to stay whole and not deteriorate. Making sure your storage unit is protected from pests, mold, moisture, and mildew is a must, but they still need to be vented out from time to time. That's why it's better to put them in short-term storage and keep them intact. 
How to pick between short term vs long term storage? 
Each situation is unique. It really depends on why are you looking for a storage unit in the first place. Assess your situation carefully before committing and leasing a storage unit. You don't want to find yourself paying a lease for longer than you really need! If short term vs long term storage is a question that you still can't find the right answer to, get in touch with us! We offer some of the highest-rated Woodinville self storage options and will for sure help you come to a decision with our knowledge and experience!