Signing a self storage lease – why do it and when?
Self-storage comes in handy in various situations. Whether it's temporary, like in the event of moving or keeping household clutter under control, in the long run, portable storage containers Seattle are a practical, economical, and versatile solution. You can find your ideal storage solution with the help of our specialists at PortaBox Storage. And if you wonder if signing a self storage lease is a good idea, you've come to the right place. In this article, we will share a few useful points in regards to self storage contracts. Do you always need to sign one, or when should you do so? And why signing the dotted line might be the right choice for you? Thus, read on, and learn all you need to know before signing the papers.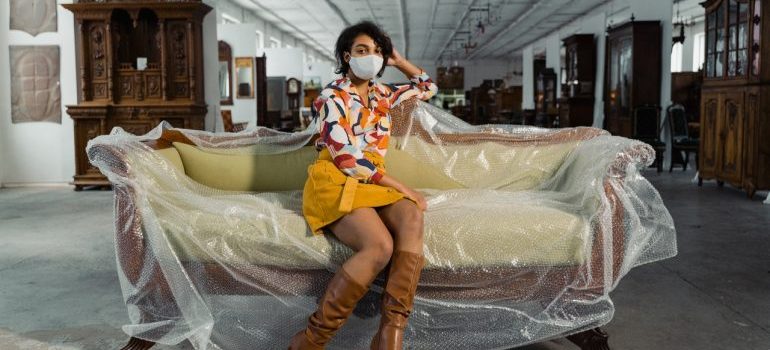 What is a self-storage lease agreement?
The primary purpose of a self-storage contract is to set the terms for payment and usage of the unit you intend to rent. Like most contracts, signing a storage lease allows you to ensure mutual agreement and reduce misunderstandings with the service provider.
So, let's say you're looking into renting one or more Seattle mini storage containers. You would first need to ensure that the company you intend to rent the units from is a licensed storage facility. Then, you want to make sure they offer diverse options to fit your requirements. And nevertheless, you have to ensure that the unit you're renting provides an adequate level of safety, security, and hygiene for your items. Further, when you decide to sign the agreement, you should know that is legally binding once you and your provider have signed the lease.
What is the content of a self storage contract?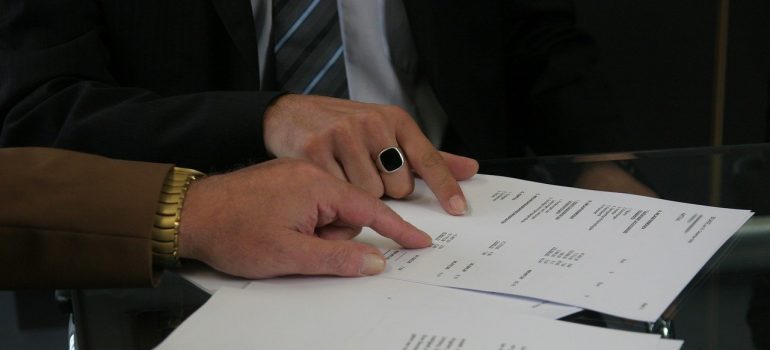 Some lease agreements may come in plain language, while others will leave you baffled. However, it's your responsibility to understand what are you signing, before you do so. With that little bit of extra effort on your part, you'll ensure your seamless Redmond self storage user experience. Most self-storage contracts will include some of the following sections:
Contact information. Pretty self-explanatory this one, you'll have to provide some of your personal details when signing a self storage lease. Your provider will also include info, such as physical and e-mail address, phone number, etc.
Terms of use. All storage facilities have rules, whether it's off-site storage or a portable unit you intend to use. Thus, a self-storage lease will clearly spell what these are. On most occasions, you'll be informed of what you cannot keep inside the unit, guidelines on cleanliness, and restrictions on certain activities as well. Besides, the lease will also contain info on what the penalties are in case you break the agreed-upon rules.
Payment guidelines. Every storage contract will outline information on the payment when it's due, and possibly the security deposit you're required to put down. It should also state details about late payment fees and what happens if you stop paying the rent. Besides, the lease should also contain any additional fees that you may be charged for by the provider.
Notice period. In some cases, your lease may renew automatically. Therefore, it's important to be diligent with the dates, and give appropriate notice if you aren't about to extend your self-storage usage. Also, some facilities expect you to report a change of address in case you're moving.
Reasons for signing a lease
Self storage service providers offer various options when it comes to the length and payment of services. Of course, there are variations in the quality of service as well, so the low cost shouldn't be your priority in itself. However, underwriting a self-storage contract can be beneficial for your wallet nevertheless. Committing to using self storage may or may not guarantee you discounted fees. But, signing a long-term lease agreement means that you'll lock in the price for rent in case high demand spikes the prices. This is especially important to consider in case you're running a business and looking for ways to economize in the long run.
Having clarity and understanding of the dos and don'ts of self depository usage has numerous perks. Apart from the savings, signing a self-storage contract allows you to enjoy the benefits of legal protections and your peace of mind. Hence, make a point to carefully review the terms and conditions of self storage usage instead of just dushing your signature off. A self-storage contract enables you to utilize the service's long-term, and streamline your business operations, or keep your home free of clutter with a solid strategy and sense of extra security.
When should you opt for signing a self storage lease agreement?
In the past storage was mainly needed when you're moving or running a large business. But, those days are long gone now. With households getting smaller and the bulk of possessions getting larger, the need for safe and reliable self-storage space has never been more prominent. Case in point, the need for long-term storage is on the rise. 
Underwriting a self storage contract is advisable any time when you need to use space for safekeeping for an extended period of time. Although the majority of leases are on monthly basis, do you really want to deal with payments each month? Besides, signing a lease means you get to keep a spot for your personal use long term.

On the other hand, signing a lease for self-storage makes little sense if you need the unit for say, a couple of weeks. If you need space for short-term safekeeping, you can pass by the contract signing part. A rule of thumb would be anything less than a month. In any other case scenario, putting your name on a self-storage lease is a good idea. And so, because it keeps you safe from legal issues and gives you clarity in regards to compliance. Besides, you can save money and get to book your perfect unit for long-term usage.
Also, here's a bonus tip. Always prioritize safety and protection when depositing your items in storage. First, make sure you partner up with a reputable provider. Also, make a point to use packing materials of high quality for the right protection of your inventory. And nonetheless, sign a self storage contract agreement, for your seamless user experience.
Should you sign a self storage contract?
Signing any contract is a commitment in itself. And self-storage is no exception. Thus, do your due diligence. Choose a trusted provider to maximize your user benefits. Our self storage consultants are happy to listen to your requirements and provide you with expert guidance in making the right decision.
In addition, here are a few questions to answer for yourself, and determine whether you're ready to put your signature on the dotted line.
Do you need storage space as a long-term solution? E.g. keeping your business inventory, decluttering your home, you need extra space to keep the tools of your trade safe, etc.
Are you going away for a while and need a secure place to keep your belongings at?
Can you pre-set an automatic payment method from your account, so you don't need to worry about monthly payments?
If your answer is yes to at least 2 of these, then you should consider signing a self storage lease. As we've already mentioned, by doing so there's more to gain than lose, if you respect the rules. Good luck.