Simple Toy Storage Ideas and Tips
When thinking about storage or downsizing, people usually think about the big stuff. They wonder what to do with big pieces of furniture, bikes, boxes of clothes, or other things. However, not many people realize that properly storing your kid's toys can make a really big difference and create a lot of free space. Just be smart when deciding how to store them and you'll both make your home cleaner and create a lot of free space in your house. So, let's see what our experts from PortaBox Storage have in mind about toy storage ideas. You will most likely find it quite useful.
There are some great toy storage ideas, don't give up
There is a chance you've tried everything and nothing really worked. People buy gadgets, bins, and bags that seem like they can do the job, but eventually, it just doesn't work out. However, there is still a great way to store your toys if you don't want to leave them at Seattle mini storage. You don't need to have a special toy room or to live in a mansion just to keep your kids' toys in order. Here's a list of ideas you might find attractive when opting to store your toys.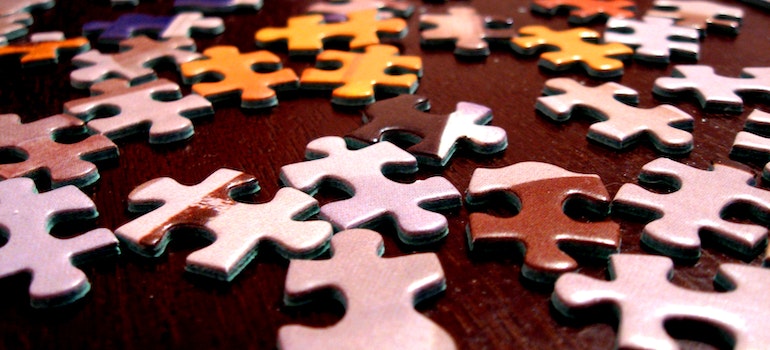 Puzzle racks are a great way to store your toys
These things can do a lot to make the place clean. The puzzles won't be spread around the room and neither will they be stacked on top of each other. You can put them in a puzzle rack and they will be safe there. Firstly because they will be all in one place. Secondly, you'll reduce the chance that some pieces get lost by a lot. It's cheap, you can put it on a wall and it helps you keep the place much cleaner.
You can't miss clear bins
One of the best ways to store your toys before you get them into storage pods Seattle has to offer is to use clear bins. You can get them almost anywhere and yet they are so efficient. They are the size of a shoe box and yet they are as sturdy as it gets. You can fill them with whatever comes to your mind. People put toys in them, puzzles, cubes, and even some stuffed toys in case there is no other place for them. If you are trying to make a budget-friendly list, these things can be a bit pricey. However, they are definitely worth their money. They can last for years and there's a good reason why schools and kindergartens all across the country use them.
Plastic bins are one of the best toy storage ideas
While clear bins have a few advantages, like being see-through, there are some great advantages to using plastic bins as well. Plastic bins have holes in them so they won't make the toys become a mess so they are a good middle ground between fully closed boxes and see-through boxes. You can also find them for a relatively small amount of money and that's what makes them one of the best toy storage hacks. Being cheap but good quality, they can last for more than a few years.
How to keep costumes in order
Kids dress up at least once a year, every Halloween. However, you probably have more than one costume since they also dress up for birthday parties, or annual school masked parties. So, here are some good ways to keep their costumes in good shape and in one place.
Accordion coat rack
If you have at least four or five costumes, this will come as a great solution. You won't have to keep the costumes in a box anymore or beneath a pile of other clothes in a closet. Costumes can be expensive a lot of times so they should be especially kept properly. The accordion coat rack can be mounted on a wall so the costumes can be hung. You'll keep them at room temperature and exposed to daylight so the chances of costumes smelling bad or being damaged by moths are greatly reduced.
Coil baskets belong among good toy storage ideas
While clothes play the biggest part in any costume, there are also accessories. People tend to forget that and with time most of those accessories, like toys or jewelry, get lost. So, instead of leaving things to chance, you can buy coil baskets. They are open so you can always see where things are. Everyone who uses them will tell you how easily accessible they are. Not to mention that if you want to leave them in self storage Boise you can do that since their shape is very convenient.
A utensils tray is very useful for different toys
Many people easily forget that there are many small toys. Kids like to play with them but they can also misplace them. If you leave such small toys in a drawer, you'll create a mess. Instead, buy a utensils tray and you'll be able to create order out of chaos. For example, if your kids have a lot of tiny toy pieces or small cubes, they will be safe in a utensil tray.
Toy storage hacks aren't always obvious, but once you think about them, they can be really useful. For example, utensil trays aren't commonly used for toys. The same goes for drawer dividers. People use them in the kitchen. Maybe even in the bedroom. However, not everyone remembers to use them for toys.
Last but not least, cube shelf unit
If there's one of the toy storage ideas that can be called universal, it's a cube shelf unit. Once your relocation is done, you should get one as soon as possible. They are great to use for storing anything. People like to store books in these containers. You can also store toys. You can leave your boxes in the cubes. Whatever comes to your mind, you can easily keep items clean and organized. You can mount them on the wall, but you can also leave them on the ground. Whatever you decide, they'll be a great way to save a lot of space and keep the house clean. Basically, all of your kid's toys can be in that one cube shelf unit.