Simple ways how portable storage pays off
If you are thinking about renting a portable storage solution, you are most likely wondering whether you would be making a good, profitable decision. And if you are wondering just how portable storage pays off, then we would be happy to help you arrive at an answer. We here at PortaBox Storage Seattle have been in the storage industry for quite some time. That's why we know that there are many benefits of portable storage solutions, the most important of which we are happy to share with your today.
Portable storage is versatile
Given our growing focus on material possession, a wide majority of people today can find advantages in the idea of renting portable storage containers. Whether you are thinking about renting a Seattle or Kirkland self storage unit, there are many reasons why you should invest in portable storage instead of regular storage solutions. Usually, people opt for portable units simply because of the convenience. After all, you get your unit delivered to you so you don't have to bother with countless trips to and from the storage facility. When it comes to the people who can benefit from portable storage solutions, well, the list is almost endless.
College students – portable storage is a great solution for students who need to find a safe place for their items during the summer.
Renovation – people who are renovating a part of their home usually find a storage unit convenient.
Moving – those who are facing a relocation realize how helpful it is to rent a short-term storage solution.
A solution this convenient naturally pays off. You won't have to invest your time and energy at all for starters, as you can order these units online. Secondly, you get to save all that gas money that people spend when touring storage facilities and placing their items into units. Saving your time, effort, and money is more than valuable in our book.
Geographical convenience is how portable storage pays off
This is an entry on our list that can be analyzed from two different perspectives. On one hand, we have storage providers. If you are thinking about investing in renting out Seattle mini storage, you should keep in mind the fact that this is a very safe investment to make. After all, everyone could use more space, no matter how much square footage they are living in. The beauty of portable storage is in the fact that it can be placed just about anywhere. Providers of regular storage solutions are pretty limited to the area where they have facilities. They will most often only cater to the needs of the people in the vicinity, as no one wants to rent a unit in a different city.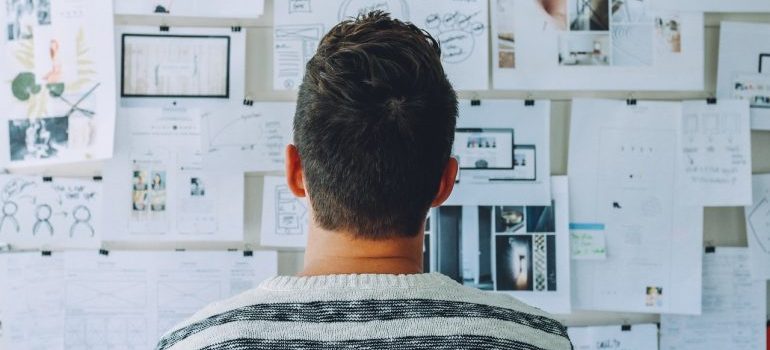 Luckily, that's not the case with portable storage. The name itself suggests – these solutions can be transported to any place. Not being geographically limited will instantly widen your pool of potential customers.
On the other hand, we have the users of storage units. When renting a regular storage unit, you will have to look in your vicinity. Otherwise, you would be faced with quite a few drives to and from the facility, which results in too much hassle. That's not a hassle you'll have to experience with portable storage solutions. These containers can be delivered to your residential or commercial property no matter your location. That's another point in favor of portable storage – it can serve as an amazing residential or business storage solution.
It can help with business ventures
If you are thinking about starting your own business but are limited in terms of space, we are more than competent to give you a few pieces of advice. The good thing about portable storage for business owners is that it helps make your business scalable. Portable storage is a safe investment as you can maintain limited expenses in terms of commercial utilities and office rental space while having all your inventory safely tucked away.
On the other hand, as a user of Seattle or Issaquah self storage, you can also start by renting just one unit. You might have so many items to store that they could fill up three containers. However, you don't have to rent as many units for the time being. You can start with one and see whether portable storage is the right deal for you. If it turns out that you are benefiting from portable storage, then you can rent as many units as you like.
How can you know whether investing in portable storage is the right step for you?
That really depends on a couple of things. For starters, if you are thinking about starting your own business, investing in portable storage makes all sense. For starters, you won't be taking as many risks as you would face with regular storage solutions. Secondly, you get to start small and then expand your business. And, finally, you can expand your pool of customers since you won't be limited by your location.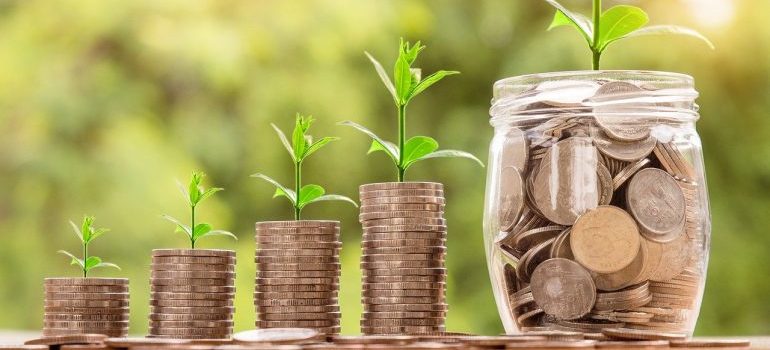 On the other hand, if you are an individual who is thinking about renting a unit, you ought to think about a few things. For starters, you get to save your time and energy as you would get your unit delivered. Secondly, you don't have to look for a unit in your neighborhood. Lastly, you can rent as many units as you like. So if you are wondering how portable storage pays off, all you have to do is think about these points.